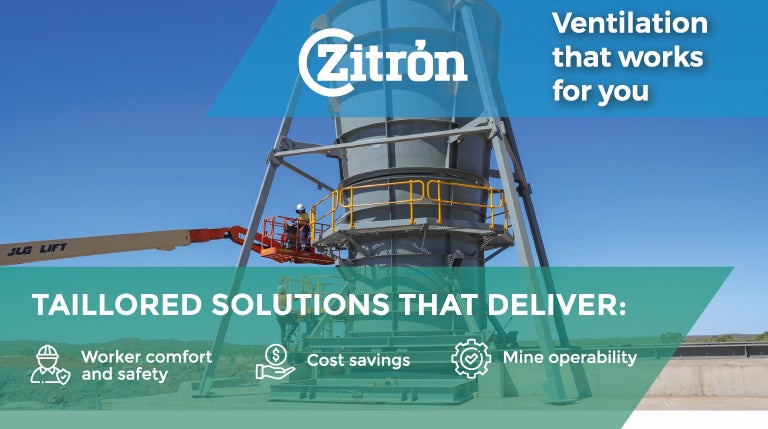 ZITRON is a global leader in the design, manufacturing, and supply of customised underground ventilation systems, with over 60 years of extensive experience.
Our expertise in the field has positioned us as the go-to choice for ventilation solutions in underground mines, road and railway tunnels, as well as metro networks.
Enhancing efficiency and safety in mining operations
At ZITRON, we understand the critical role that ventilation plays in underground mining operations. It affects mine operability, worker comfort and safety, as well as operating costs through energy consumption. As such, selecting the right ventilation system is of utmost importance.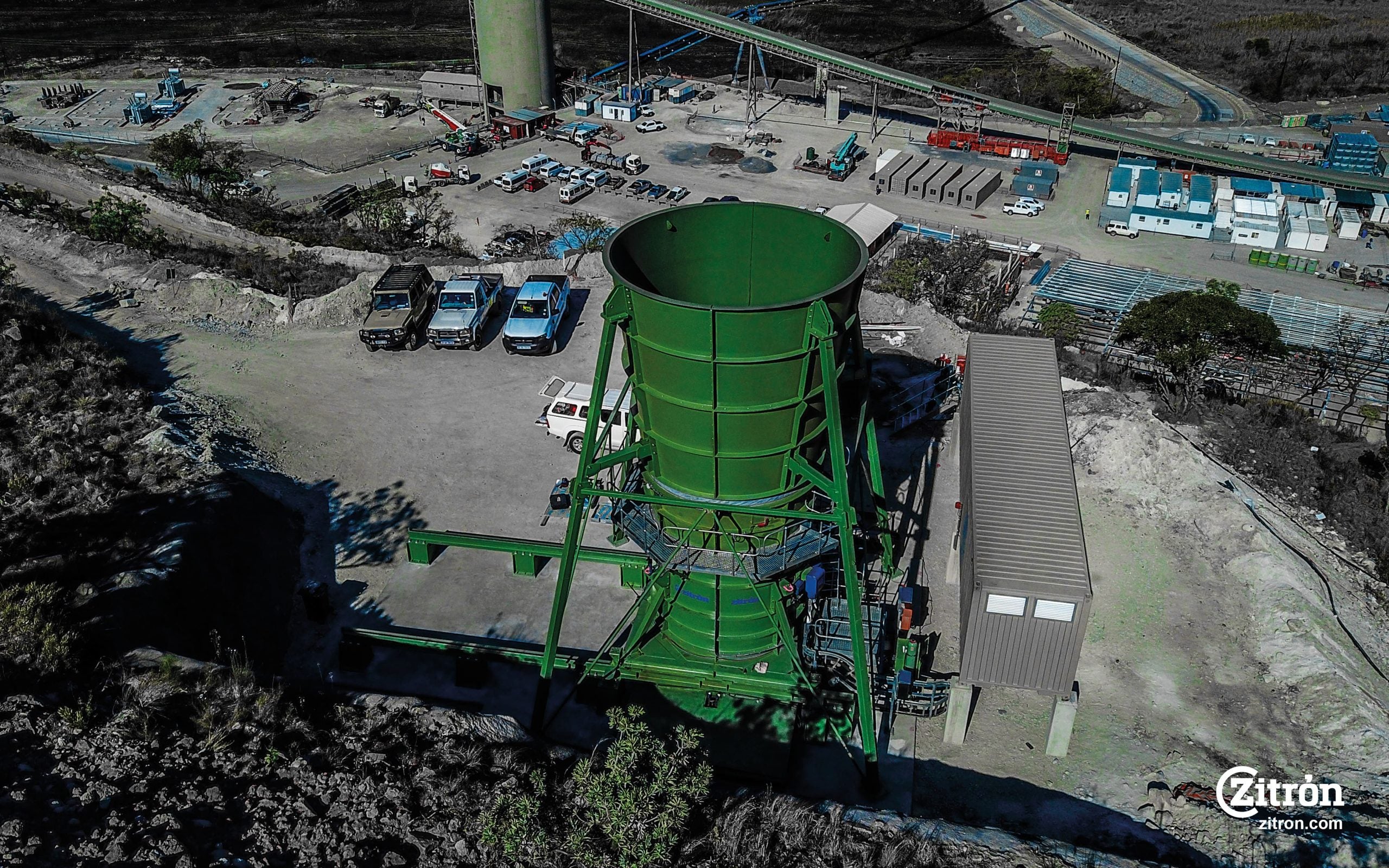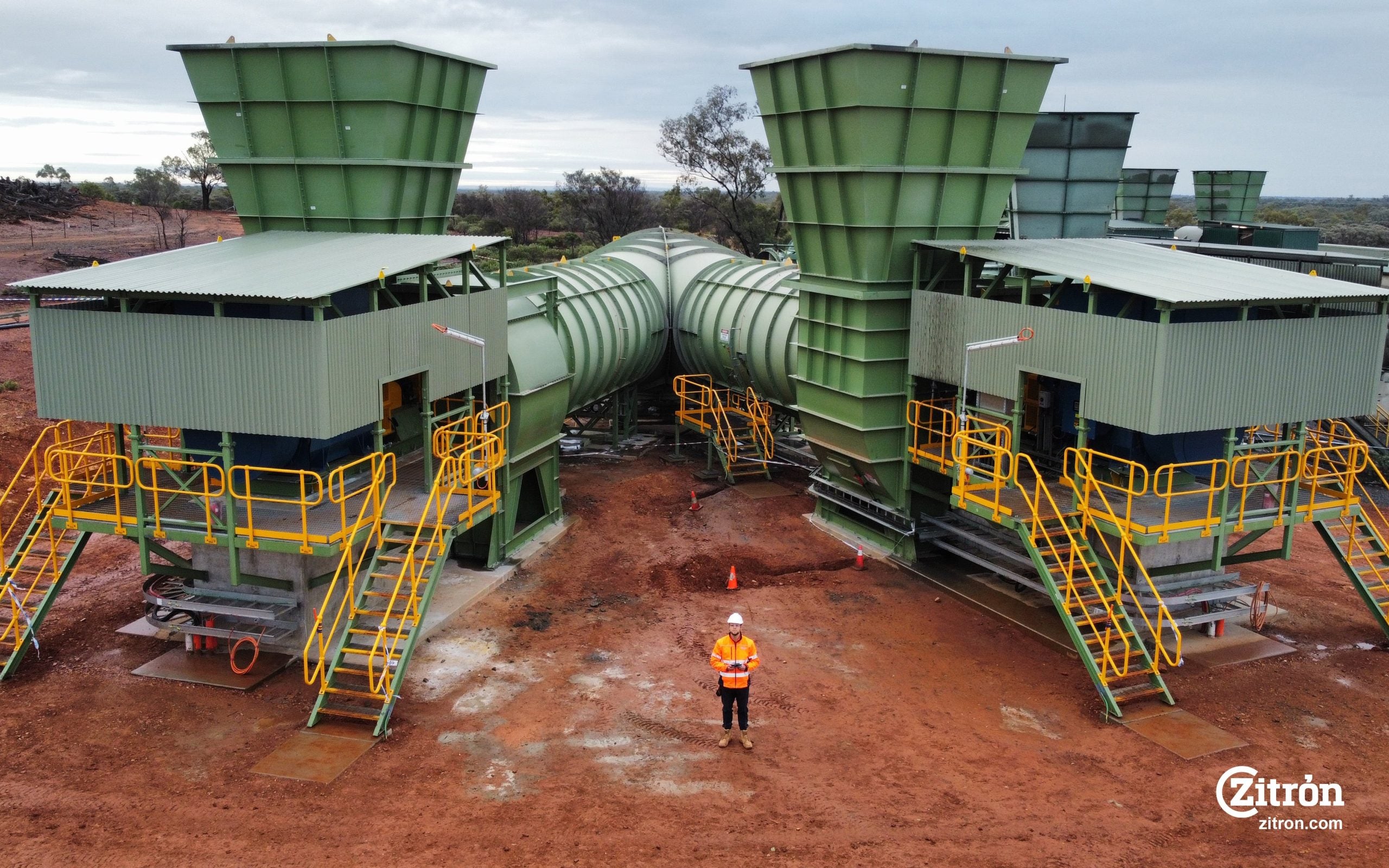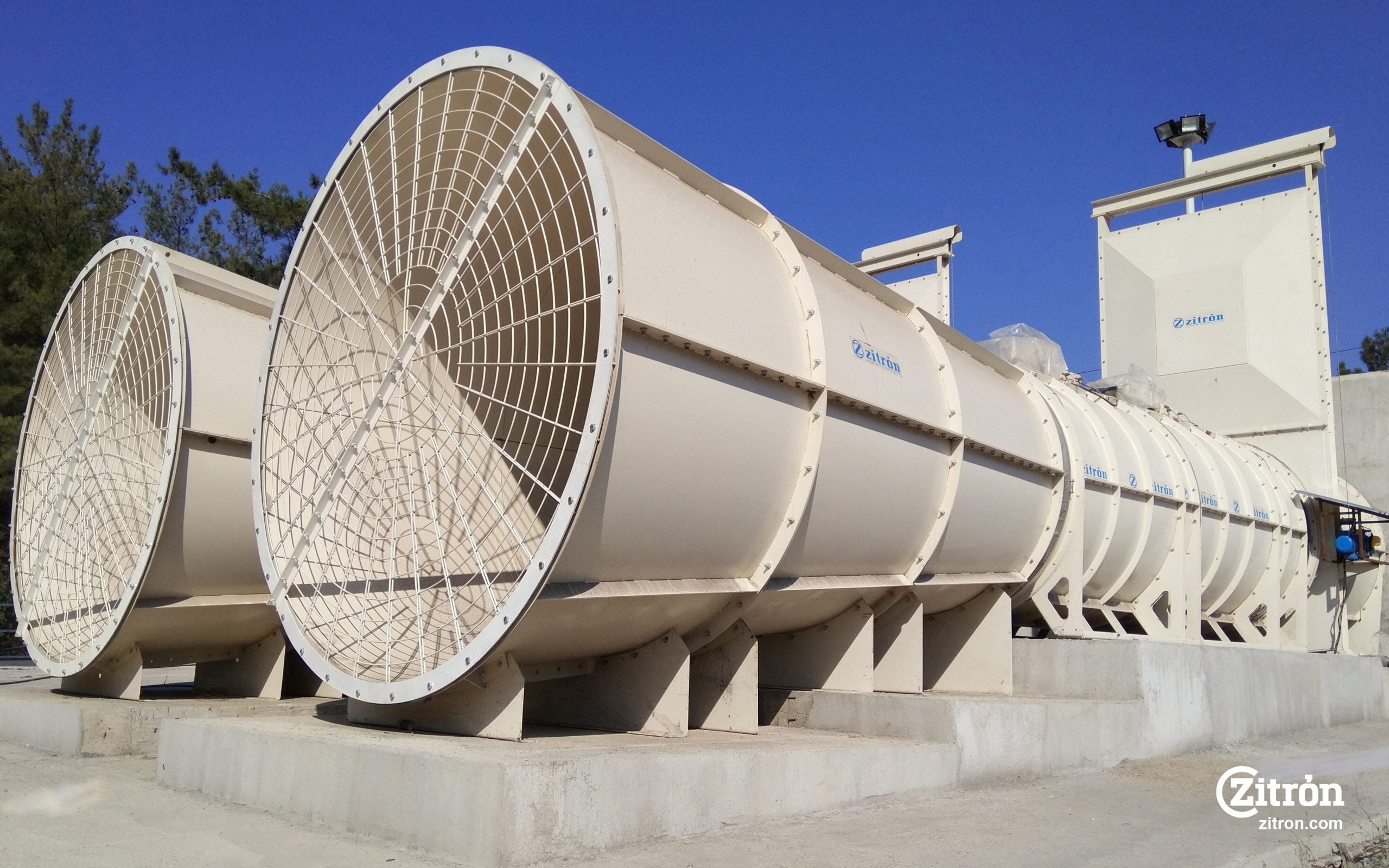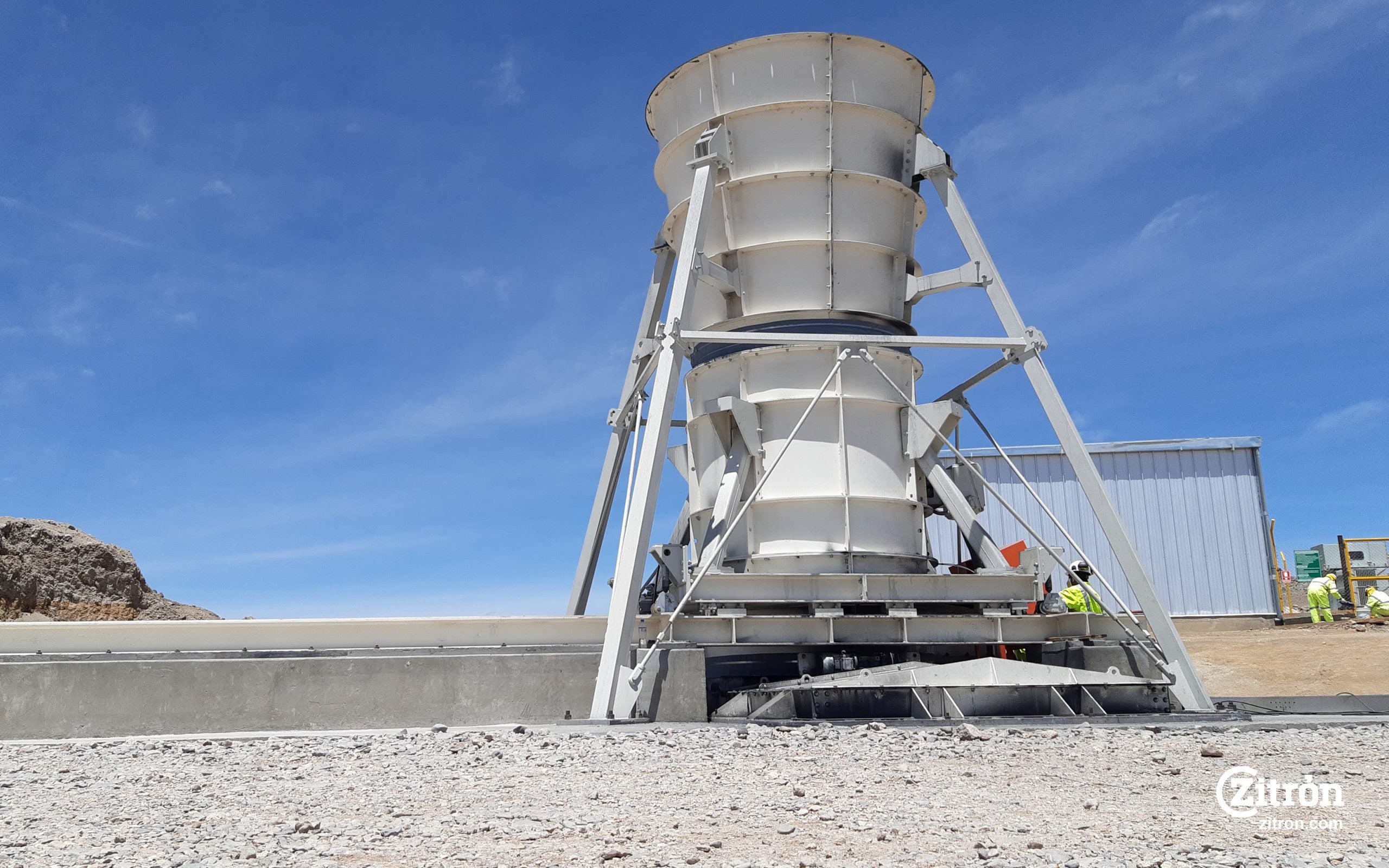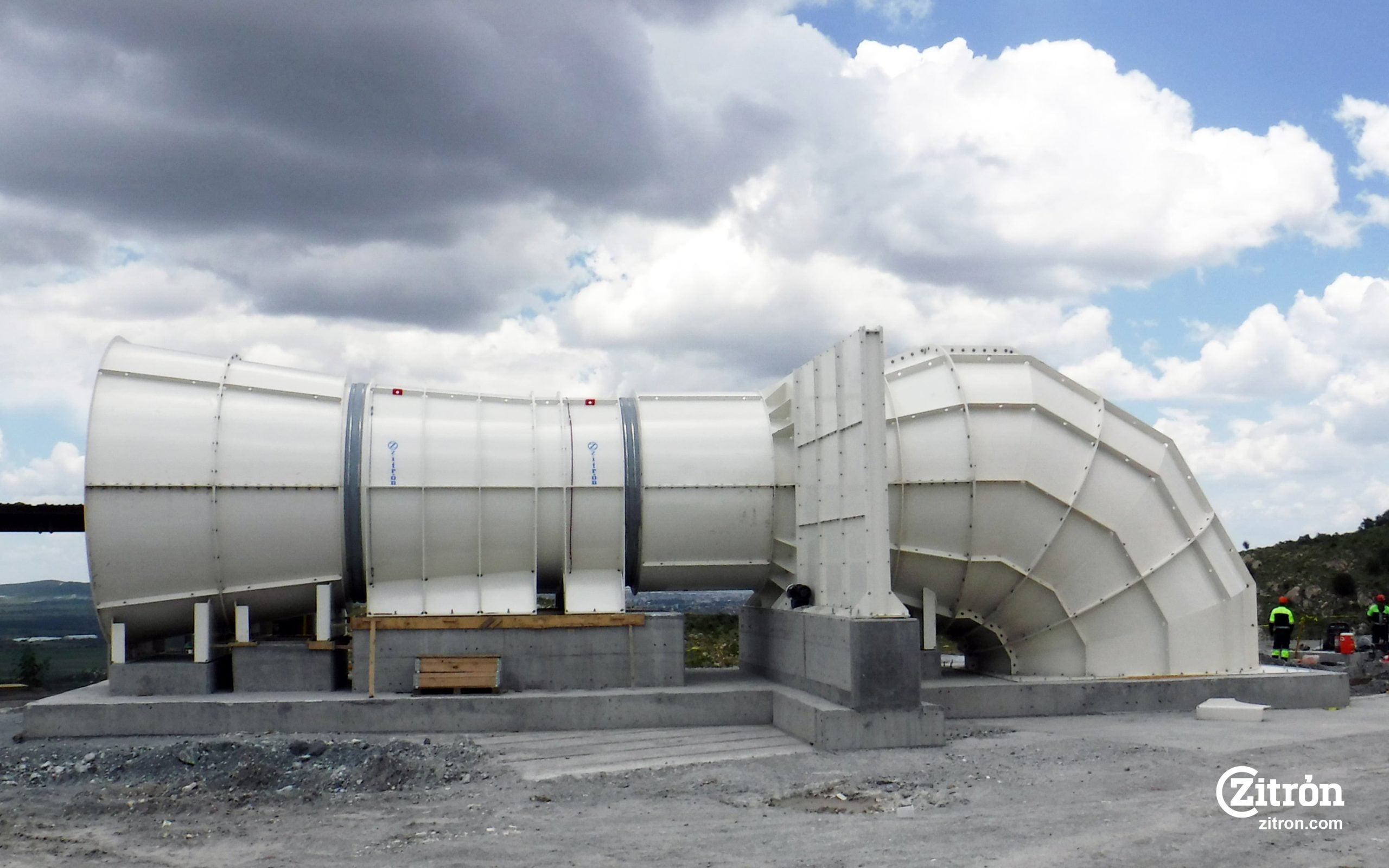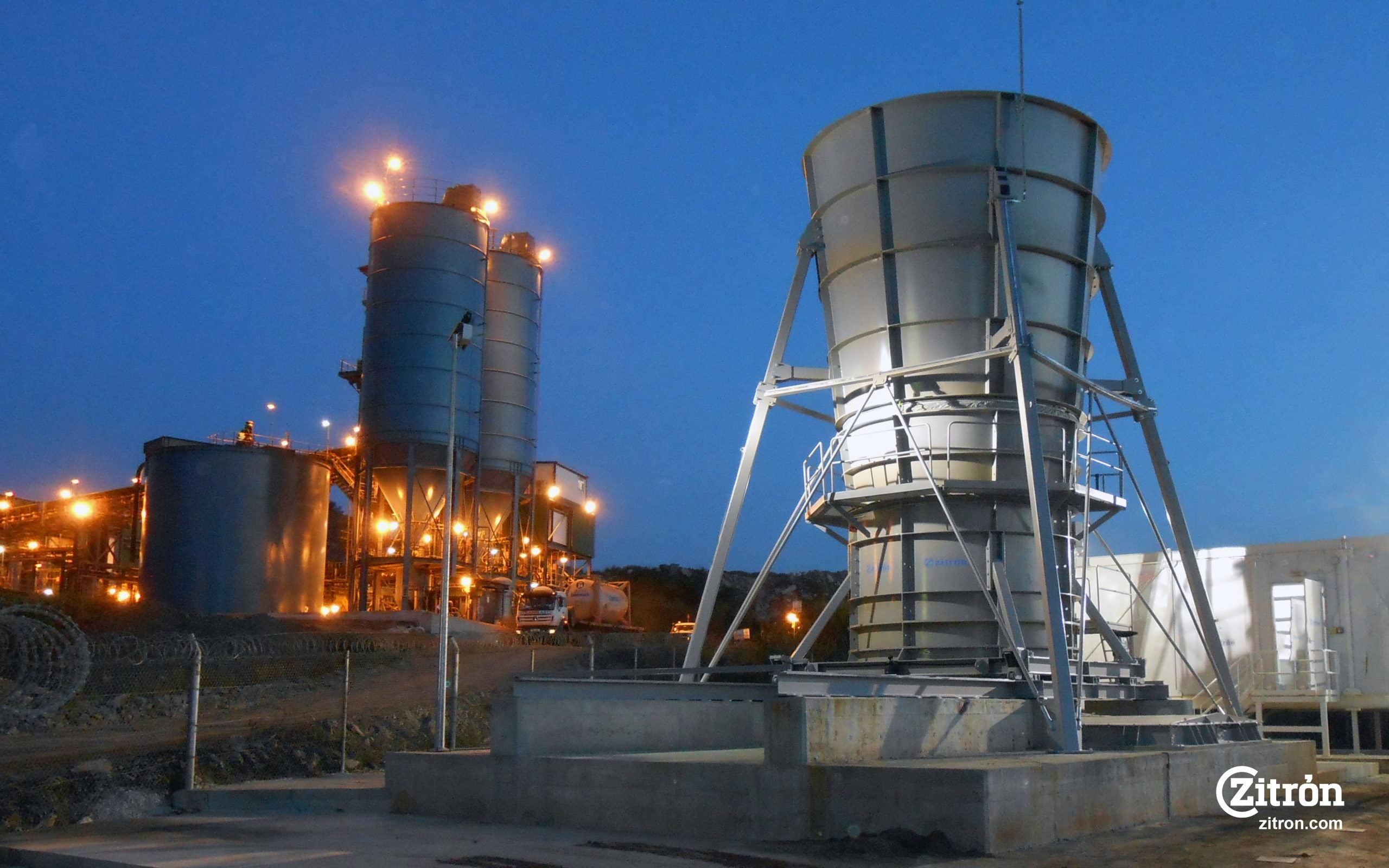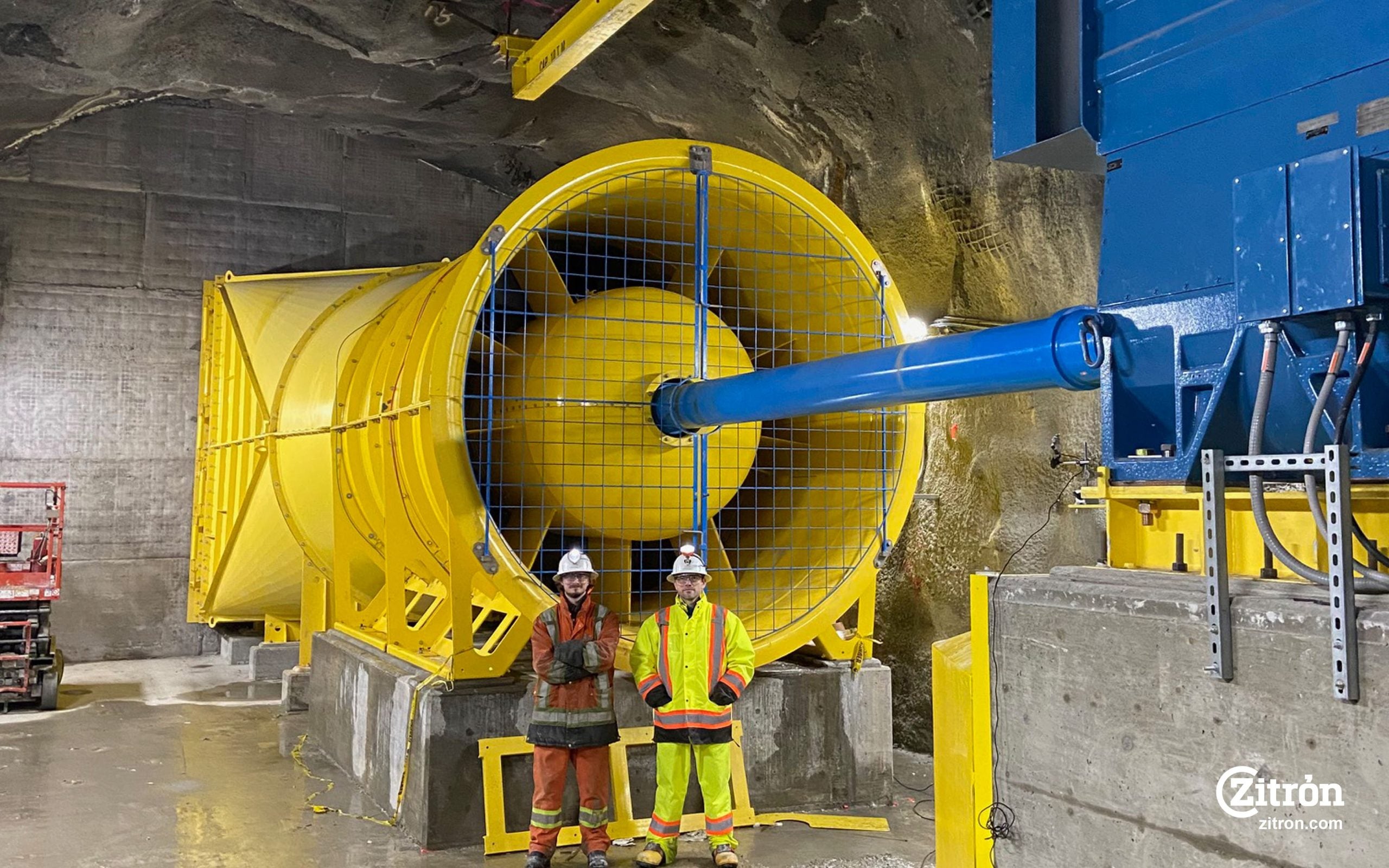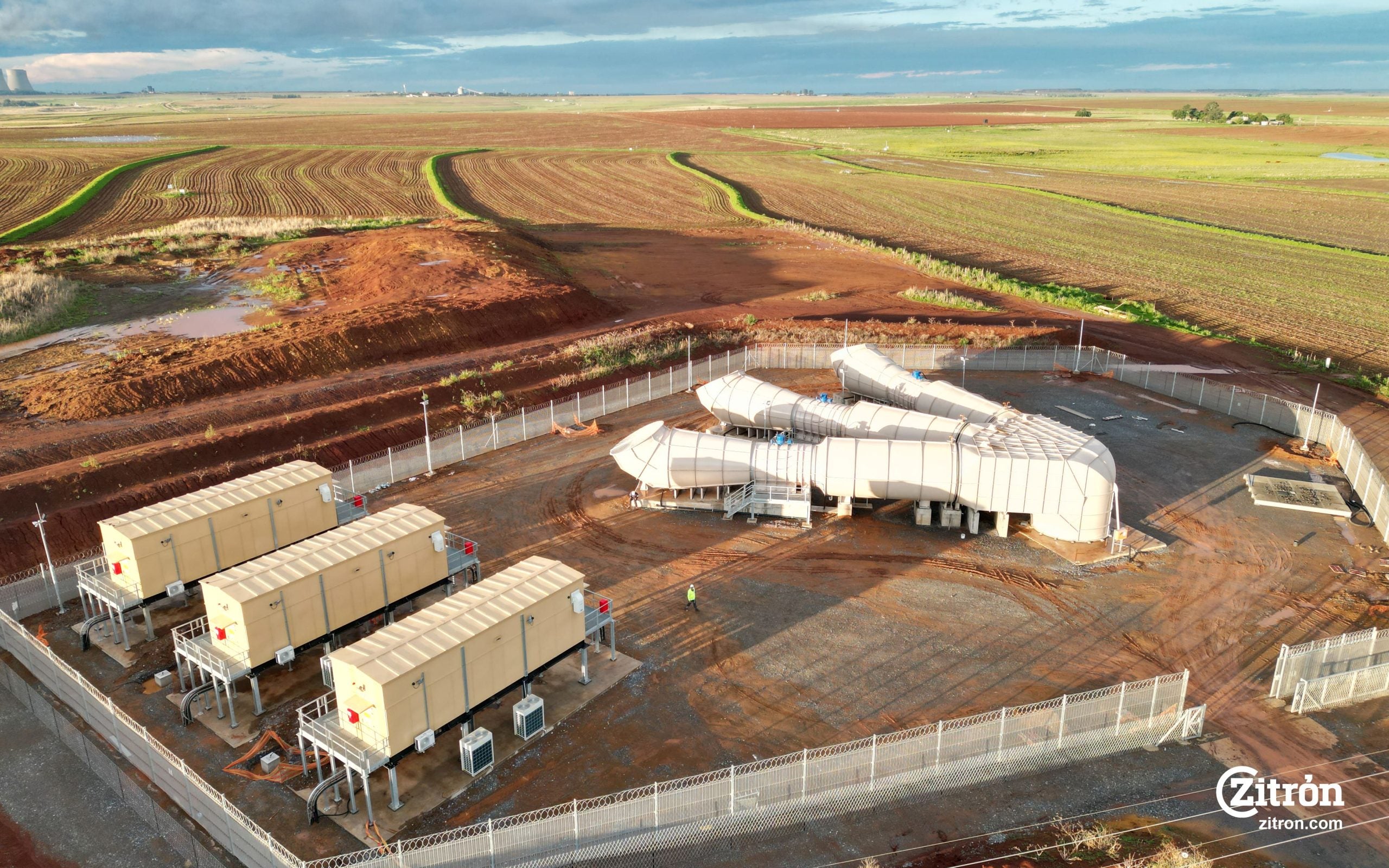 ZITRON's proven track record of success, coupled with our dedication to meeting performance and cost requirements, makes us the ideal choice for supplying ventilation systems for mines.
When designing and building each ventilation system, we prioritise practicality, cost-effectiveness, and reliability. We recognise the need for constant delivery of fresh air while accounting for future expansion in length and depth. Our customer-driven philosophy, combined with our unparalleled experience and cutting-edge technology, allows us to offer solutions that add significant value to underground mines.
Tailored solutions for demanding mining environments
ZITRON's advantage lies in our ability to provide tailored solutions that address the specific conditions of each mining environment. Factors such as length, depth, size, and usage are meticulously considered to enhance the system design process. Our investments in ongoing research and development, combined with our extensive experience in the underground ventilation sector, ensure that our products incorporate the latest technologies and remain at the forefront of innovation.
With ZITRON, customers can expect complete turnkey solutions for their ventilation needs. From design and manufacture to installation and maintenance, our experienced and trained personnel manage the entire process. We supply approved parts and handle logistics, ensuring seamless execution and contributing to the safety, productivity, and profitability of every underground mine.
What truly sets ZITRON apart is the exceptional experience and dedication of our people, who are driven by a customer-centric mindset. We prioritize understanding our clients' unique requirements and challenges, enabling us to tailor our solutions accordingly. Our unwavering commitment to meeting their needs has earned us a reputation as the benchmark in the industry.
Rigorous testing for superior performance
We pride ourselves on comprehensive testing to ensure the performance and reliability of our fans. Our state-of-the-art test bench, the largest of its kind globally, allows for full-scale testing under simulated real operating conditions. We can reproduce any ventilation circuit parameters specified by our customers, including flow, pressure, efficiency, vibrations, and temperature. This testing covers not only initial underground conditions but also potential scenarios that may arise during the lifespan of a mine.
Driving performance and efficiency in mining
As the mining sector faces the challenges of fluctuating raw material prices, industry leaders are recognising the need for a paradigm shift in the production model. Embracing new technologies and embarking on a digital transformation journey has become imperative for sustainable success. ZITRON, a forward-thinking company driven by innovation, introduces its intelligent ventilation management system for mining, paving the way for autonomous mining operations.
The primary objective of ZITRON's system is to optimize ventilation in mines, thereby enhancing the working conditions for miners and significantly reducing energy consumption. Energy costs often constitute a substantial portion of a mine's expenses, making efficiency improvements in this area.
By directing air precisely where it is needed, in the required volume, ZITRON's system ensures safer working environments, increased productivity, and decreased energy usage. These benefits translate into accelerated return on investment through energy savings, reduced carbon emissions, and enhanced safety and system reliability.
We have developed innovative data capture and monitoring systems that provide continuous control of ventilation system status. This real-time data transmission solution improves equipment performance, reliability, and lifespan, while facilitating the analysis of various parameters, including energy consumption and CO2 emissions.
ZITRON's approach to intelligent ventilation management revolves around simplicity, agility, and practicality. Complex 3D representations of ventilation circuits, which traditionally pose challenges in terms of data management, are transformed into an intuitive and user-friendly system. The implementation process is streamlined, ensuring ease of adoption and seamless integration into existing mine infrastructure.
Accurate analysis for performance optimisation
Ventilation dimensioning is a critical factor in mine operations worldwide, and ZITRON's system addresses this challenge head-on. Accurate analysis of airflow requirements is conducted to determine whether the ventilation system is optimised.
By identifying areas for improvement, mines can unlock significant operational enhancements. Optimal ventilation is not solely about delivering the necessary airflow but also about directing it to specific locations in the mine as required. Task-specific needs and work locations influence the ideal airflow, making precise measurement and optimization essential.
ZITRON's team of mining experts, armed with extensive knowledge of ventilation systems and mining methods, forms the foundation for the system's development. Their expertise enables the customization of the management and monitoring system to suit the unique needs of each mine efficiently and effectively.
An in-depth analysis of primary and secondary ventilation systems yields key performance indicators (KPIs), which serve as vital benchmarks for system optimization. Subsequently, an automation plan tailored to the mine's requirements is designed, culminating in the implementation of real-time ventilation control and monitoring software. This enables the deployment of energy-saving strategies aligned with the specific mining operations.
One of the system's standout features is its total integration solution, which seamlessly incorporates various communication systems or adapts to existing ones. Its flexibility and practicality allow for phased implementation, enabling real-time data collection from all system components, including main fans, dampers, auxiliary fans, and more.
Predictive maintenance capabilities further contribute to the system's advantages, reducing both operational expenditure (OPEX) and capital expenditure (CAPEX) associated with critical equipment. By proactively addressing maintenance needs, the system minimizes the risk of catastrophic failures, ensuring uninterrupted operations and cost savings.
About ZITRON
Since our establishment in 1963, ZITRON has remained committed to upholding the highest standards of quality and innovation, propelling us to become one of the most technologically advanced and successful ventilation companies worldwide.
ZITRON's global presence is solidified by our production hubs strategically located in the Americas, Europe, Asia, and Oceania. Through a well-established network of subsidiaries and dedicated representatives, we are able to serve our customers across the world. This extensive reach further cements our position as a major player in the underground ventilation market.