Rotary Machine Equipment (RME) was established 1990 and initially concentrated on the supply of spares and the repair of existing fans in the mining industry.
During the first few years RME developed a range of centrifugal and axial fan designs to meet a wide variety of performance duties. This fan range now covers all industrial and mining fan applications.
Centrifugal and axial fans
Our fan engineering experience spans over 30 years and our custom fan designs allow us to adapt our fan range to meet any new application and design requirement. Our fan range and innovative custom engineering designs have been successfully tried and tested in numerous and varied applications.
RME has expanded from an initial sales office and now has its own manufacturing facility where all fans are designed and manufactured in-house. From the outset our objective was to provide quality products and service.
RME's fan engineering experience spans over 30 years.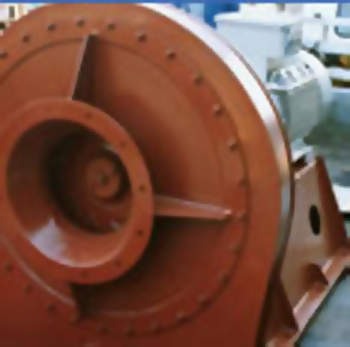 We offer a variety of centrifugal fans for a wide range or mining applications.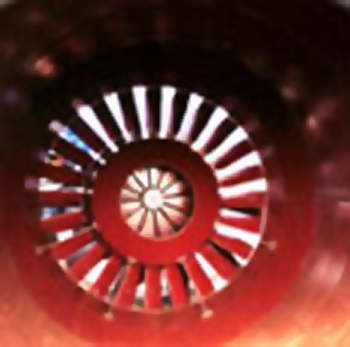 Our axial fans are available as fixed and adjustable pitch fans and as in-line axial fans, direct or belt driven.
Centrifugal and axial fan design and maintenance services
Our long term and repeated business relationships of over 15 years, along with our major clients, proves that we have been successful in achieving our initial objective of quality and service. Our services include:
The selection, design, manufacture, supply and service of heavy duty fans for any application
Custom-engineered fans – designed to suit the user's specific requirements
Local content of 100% – including development, design and manufacture
Extensive experience covering all fan engineering applications
Refurbishment and repairs to any existing fan installations, including the supply of spares
Specialised on-site services including, performance testing, balancing, repairs and installation
Consulting services related to all fan applications
Centrifugal fans
RME offers a range of centrifugal fans in sizes from 300m to 3,200m with the following features and for the following applications:
Backward aerofoil bladed fans for clean air / gas applications with very high efficiencies
Backward curve bladed fans for clean air / gas applications with high efficiencies
Forward curved – radial tip bladed fans for dirty / dusty applications with good efficiencies
Radial bladed fans for severe dust and wear applications
Single and double inlet fans with capacities up to 500m³
We supply fans that are suitable for all applications, including high temperature, corrosion and wear. Materials of manufacture include carbon and high tensile steel, stainless steel and high performance alloys
Axial fans
Our axial fans are available as fixed and adjustable pitch fans and as in-line axial fans, direct or belt driven. We also provide:
Jet and man cooler fans
Centri-axial high-pressure axial flow fans
Guide vane axial fans suitable for higher pressure requirements
All our fans are manufactured with aluminium, cast iron and steel blades.
Fan control gear
RME provides fan control gear including radial vane inlet control, variable inlet vane control, dampers and isolation damper's and variable-speed fluid coupling and electric VSD.
Auxiliary fan-related products
RME's product range is complimented by various optional auxiliary products. These include:
Ducting and drift work
Fan control dampers and speed control
Self-closing doors and air-lock doors
Compensators and expansion joints
Silencers and acoustic insulation
Filters
Vibration and temperature protection instrumentation and control panels
Electric motors, diesel drives and steam turbine drives
RME special heavy-duty oil ring lubricated fan bearings and dual bearing boxes