Clemcorp Australia supplies and services mining ventilation equipment, including axial fans, mining ducting, control devices, gas and airflow monitoring equipment.
Axial ventilation fans for the mining sector
Clemcorp supplies a wide range of axial ventilation fans designed specifically for the mining industry. Fans range in size from 380mm to 1,800mm in diameter, and are suitable for a wide range of applications.
The company's products are thoroughly tested at an in-house ISO5801 facility which is capable of handling fans up to 2,000mm in diameter.
Clemcorp fans are used globally and have international recognition for their heavy-duty construction, quality and performance.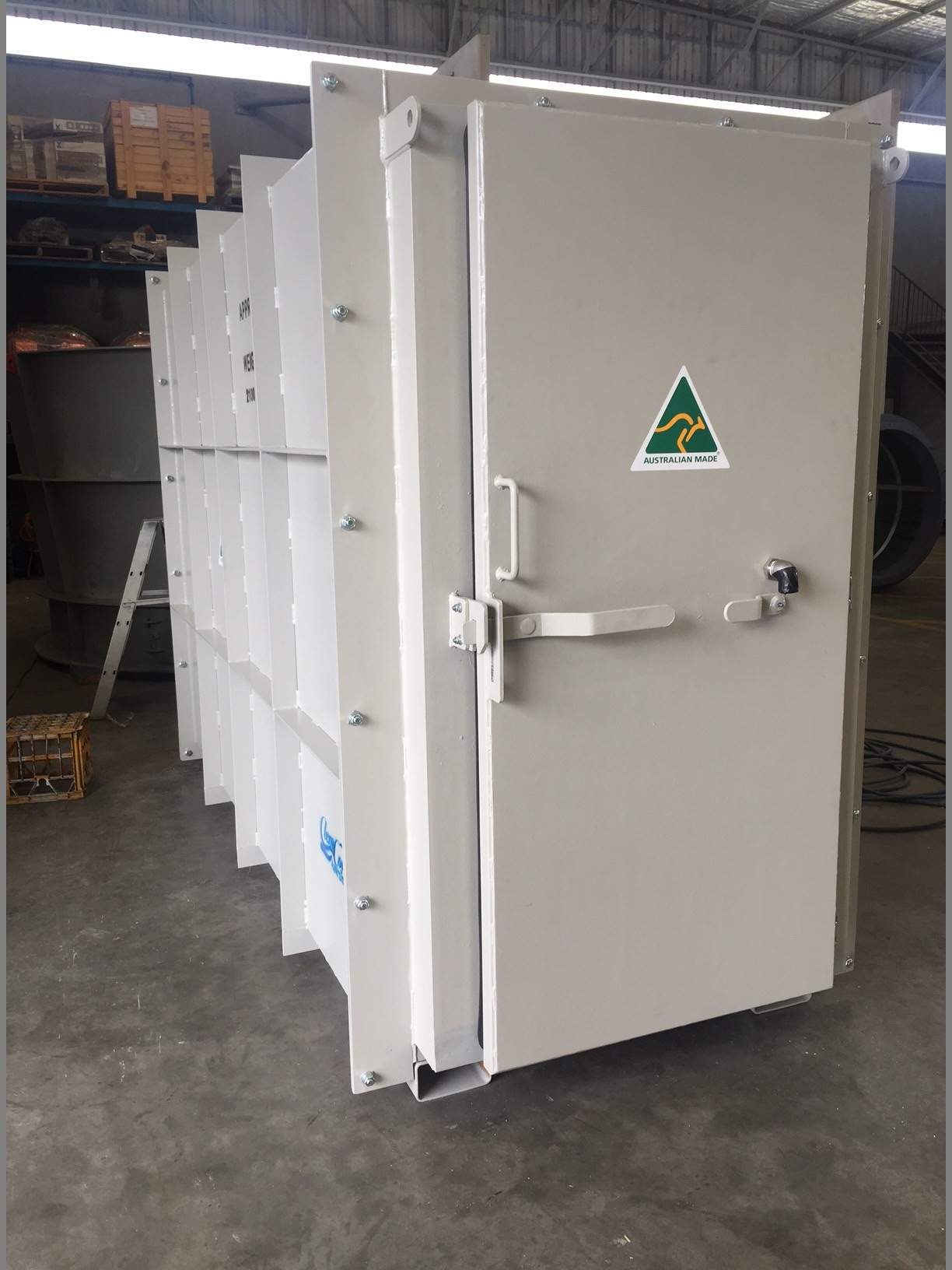 Airlock type access door with pressure relief valve.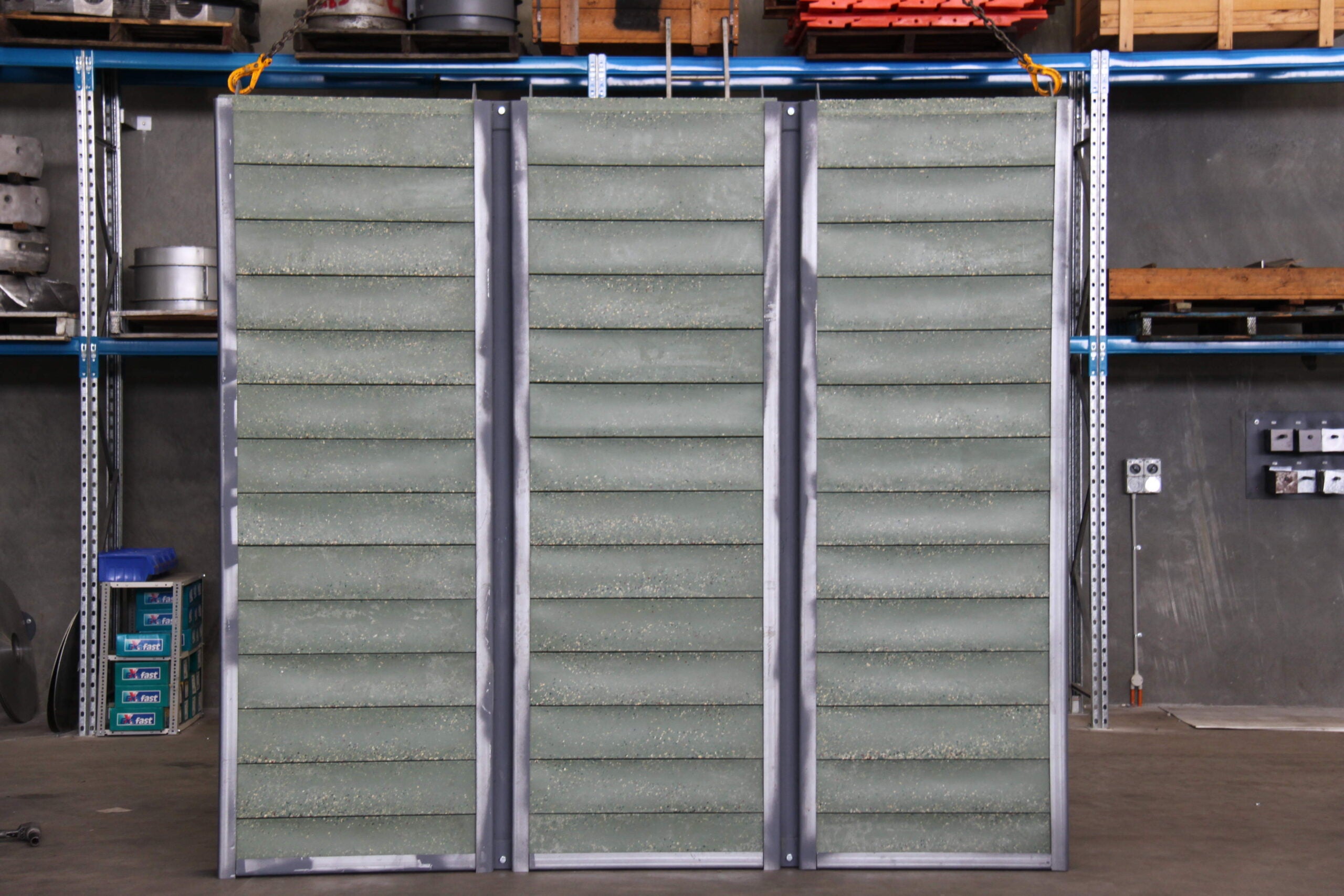 Triple drop board regulator – vehicle access type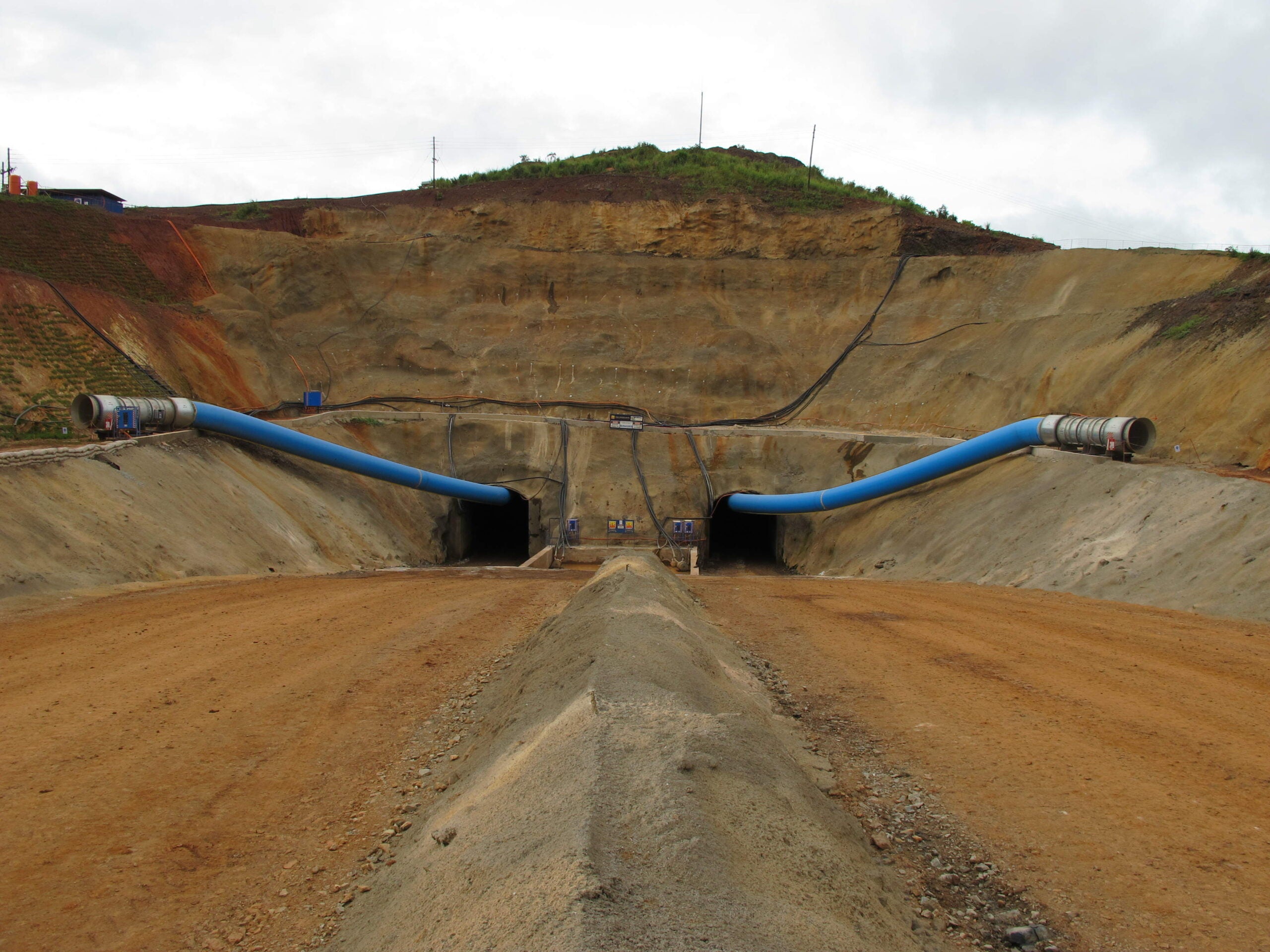 Decline development with twin Clemcorp CC1400MK4 (2 x 110kW) axial fans.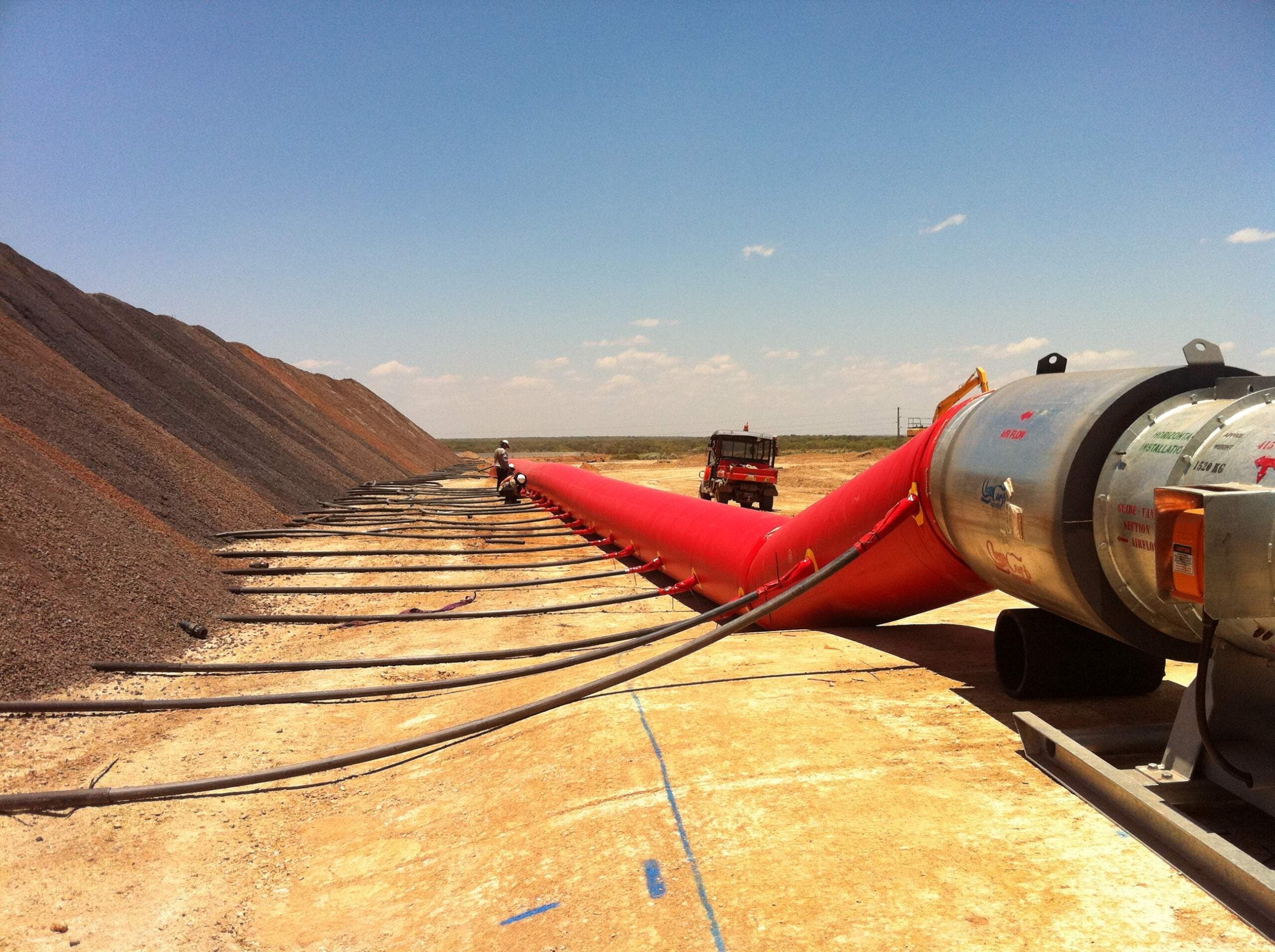 Heap leach aeration with Clemcorp CC925 (1 x 45kW) axial fans.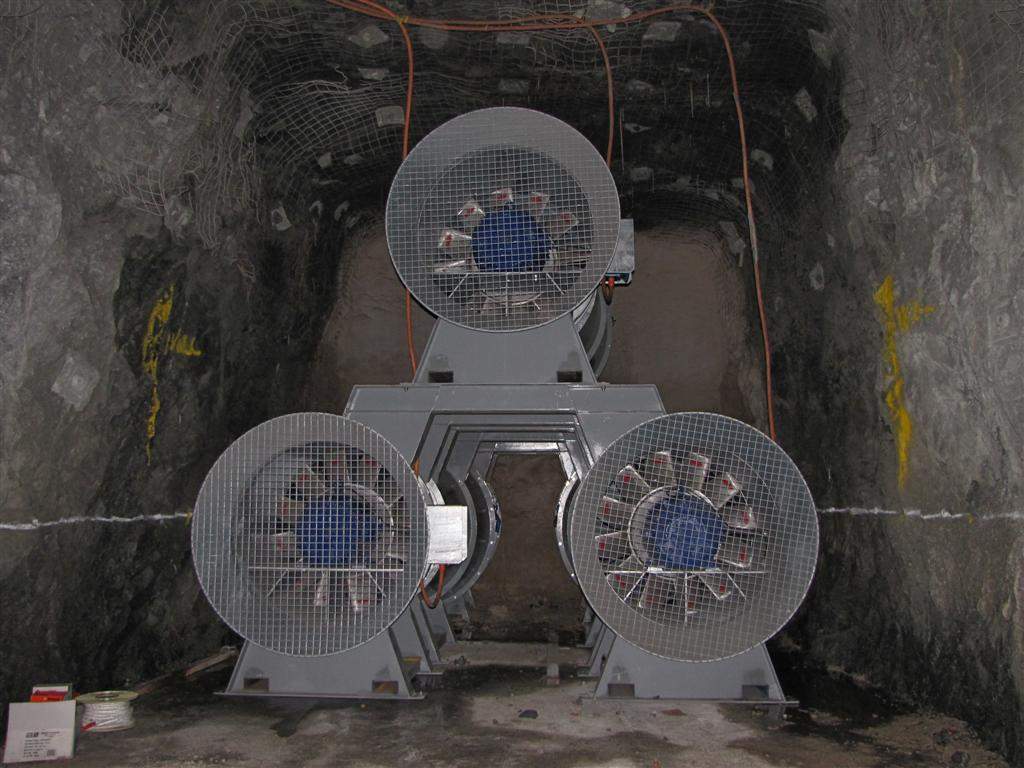 CC1400MK4 (1 x 90KW) booster fan station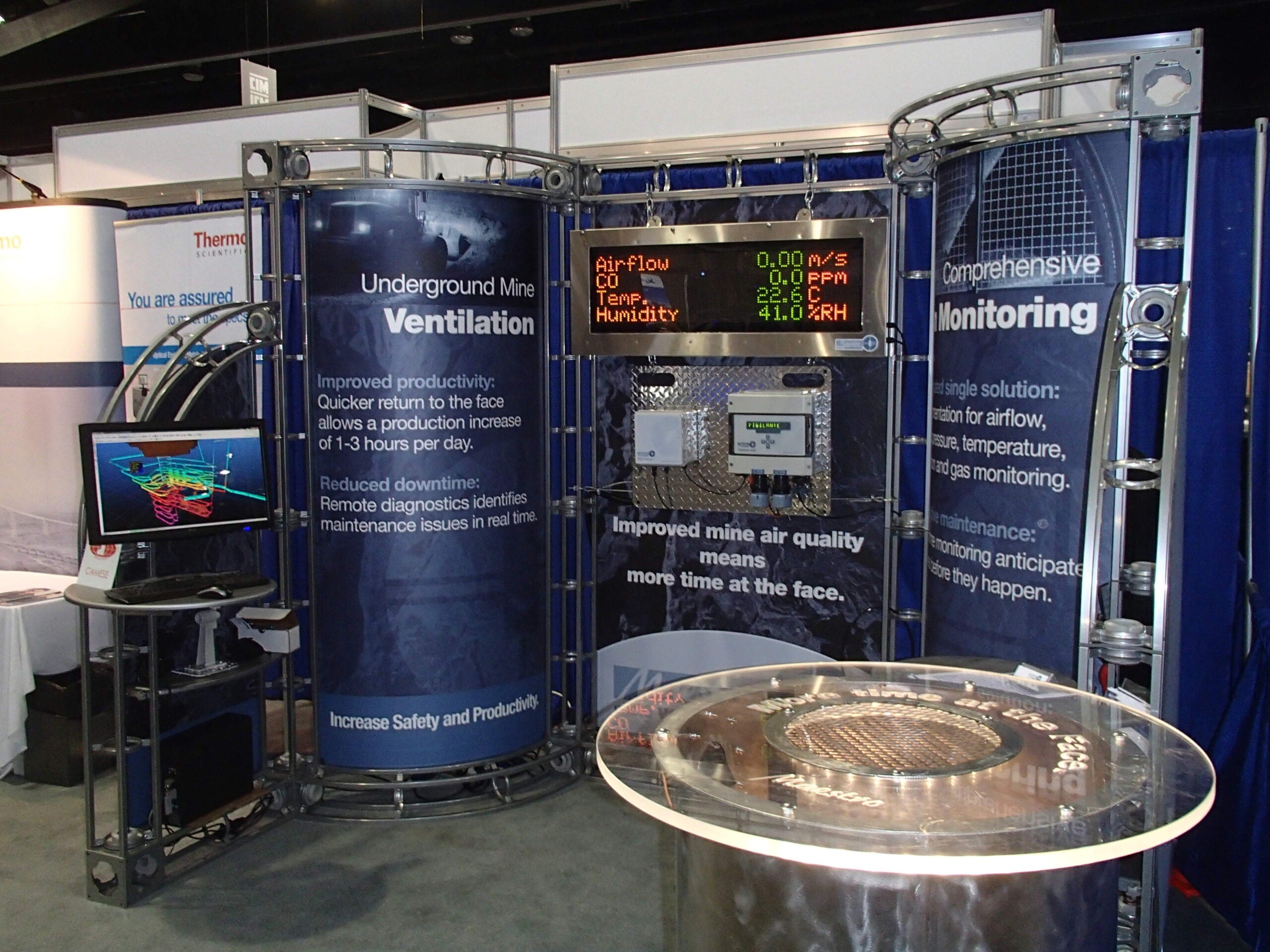 Maestro AQS gas and airflow monitoring stations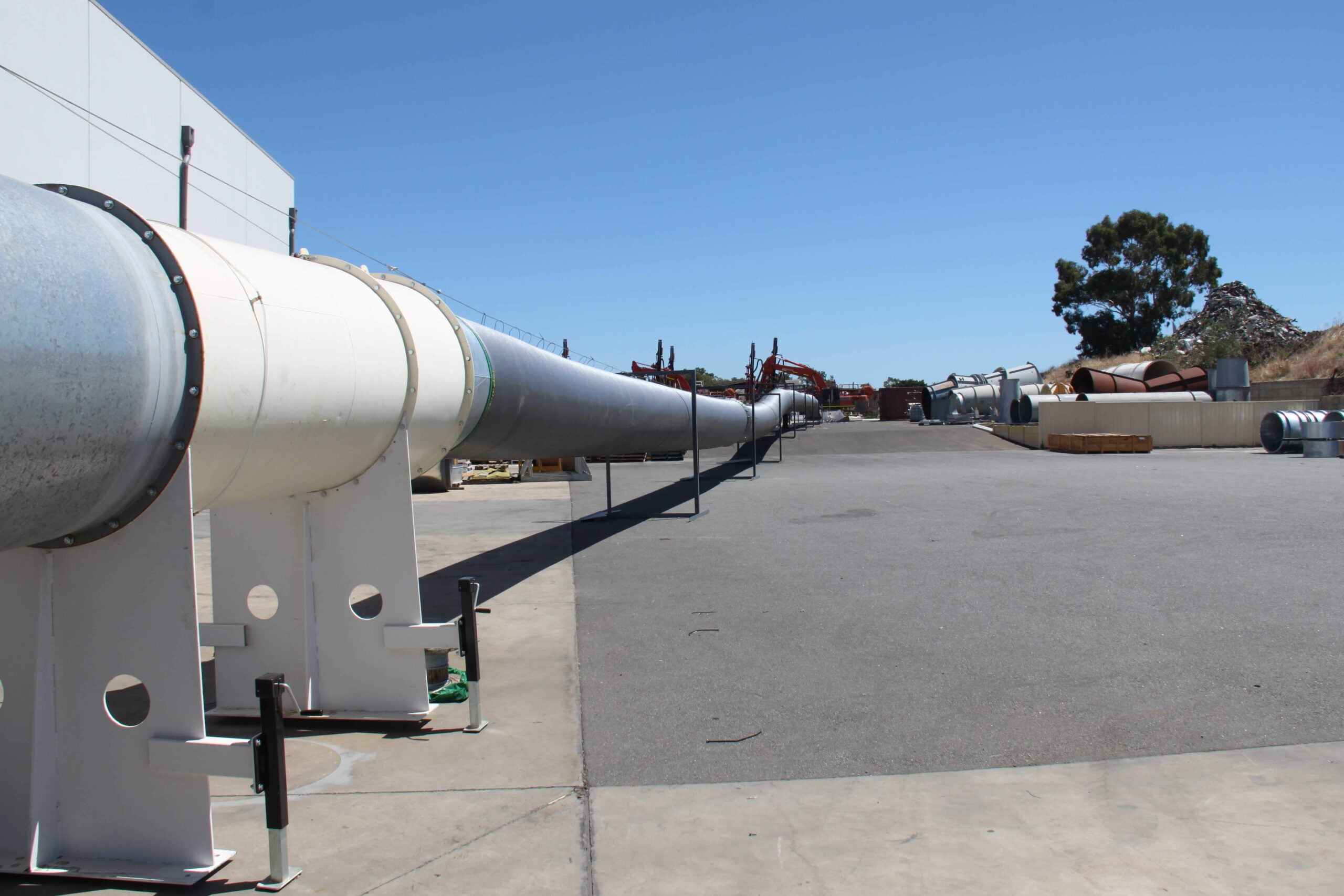 Typhoon ducting aerodynamic testing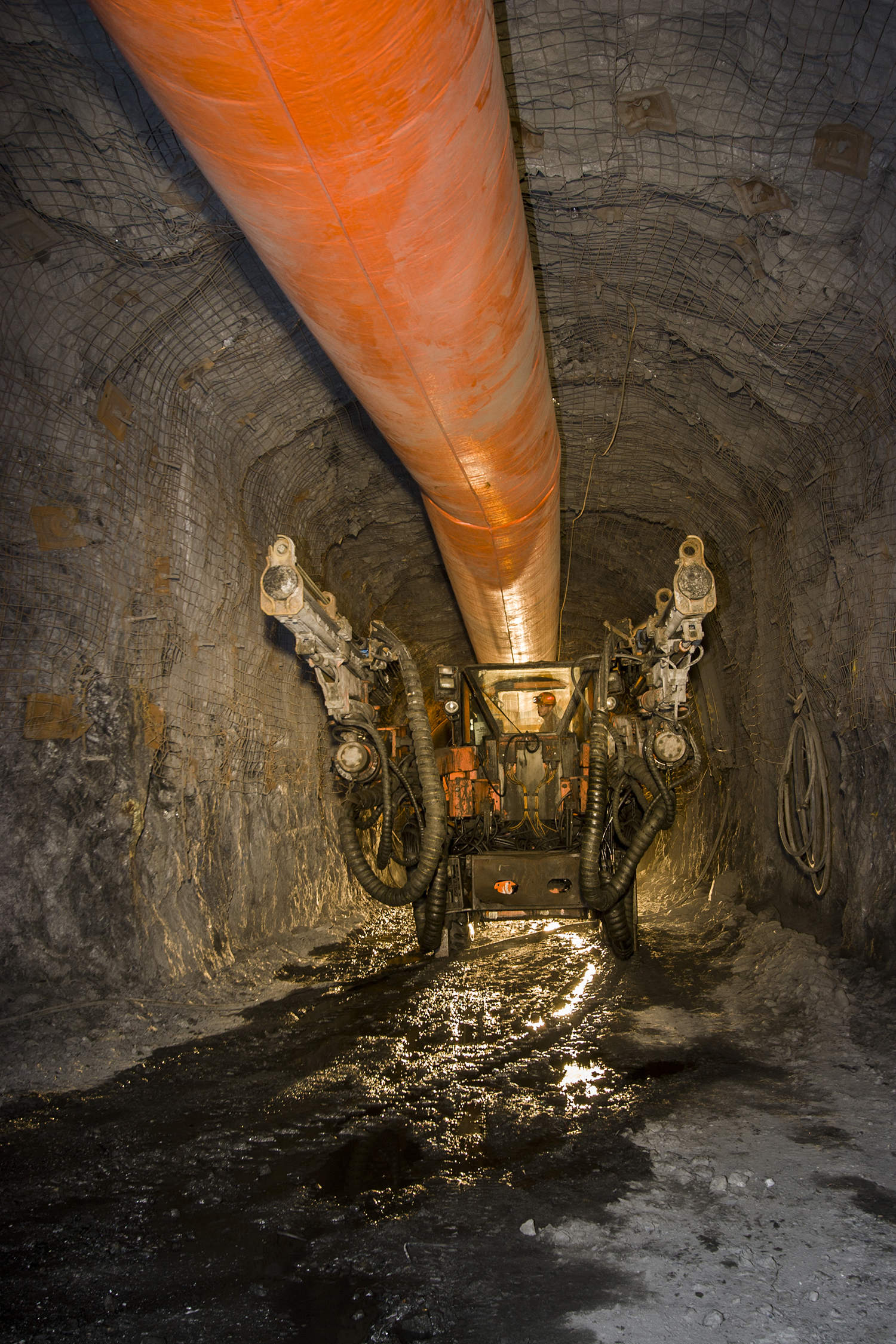 Typhoon 500 heavy-duty ducting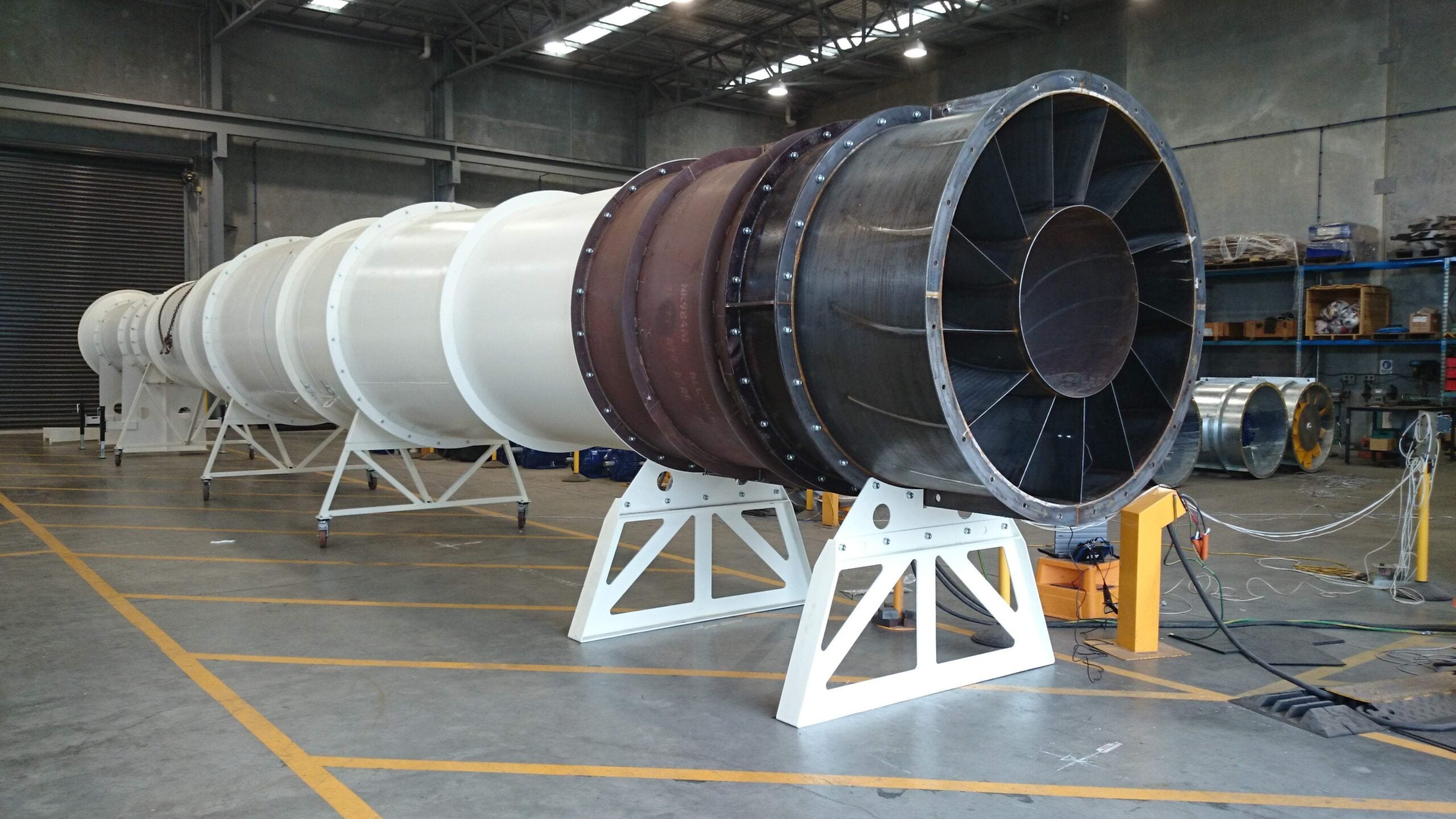 ISO5801 – 1,800mm axial fan testing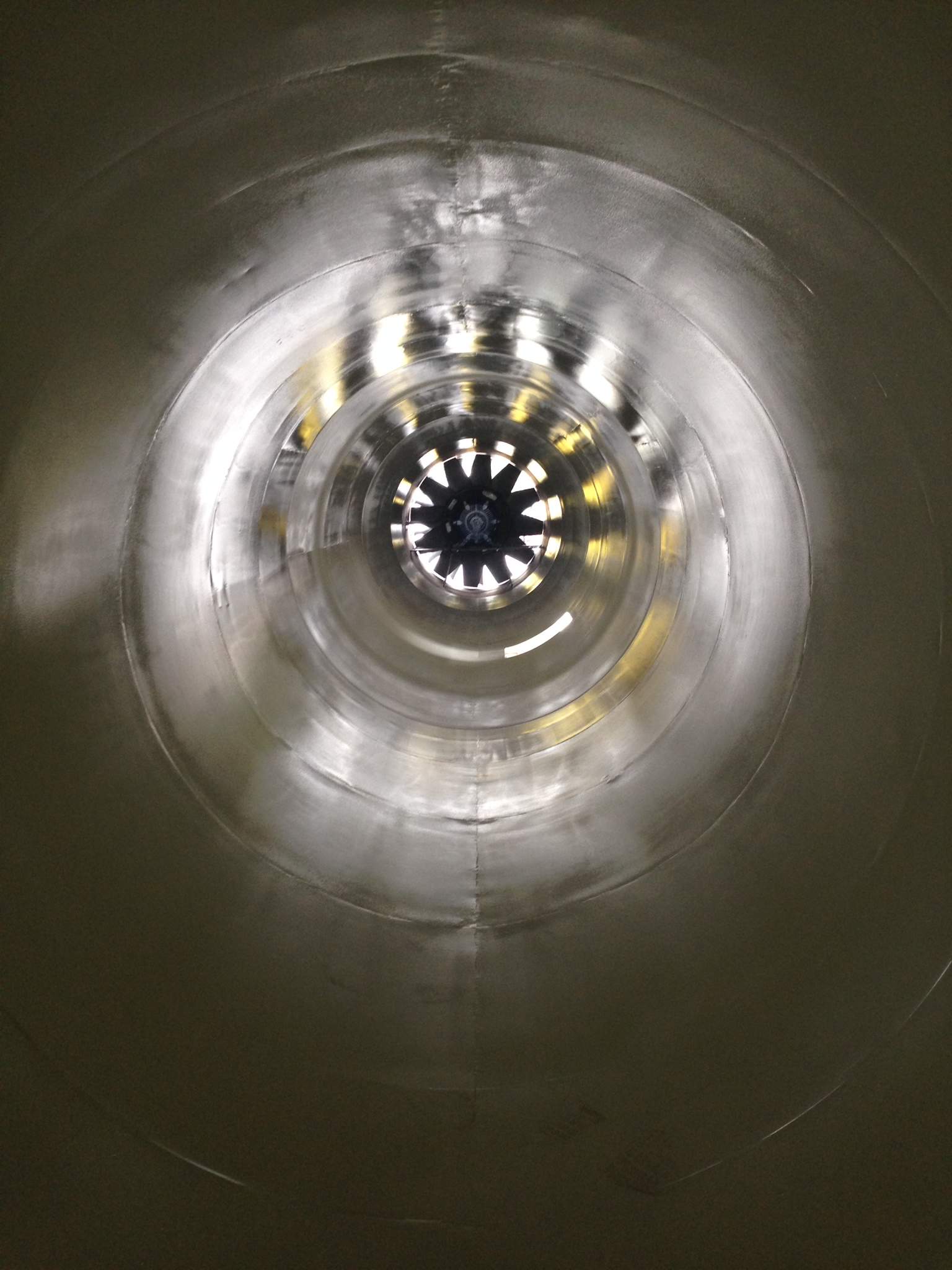 ISO5801 – in-house axial fan testing
Mining ventilation ducting
The Clemcorp range of Typhoon ducting is designed specifically for mining applications where durability, tear resistance and aerodynamic efficiency are essential.
Typhoon ducting is available in a full range of sizes from 610mm to 1600mm and in standard grade and heavy-duty grade. All ducting is tested in-house at a custom-designed facility and held in stock for immediate delivery.
Typhoon ducting will reduce incidences of tears and cuts, delivering more flow to working areas. Clemcorp's team is available to assist with simulations and complex ventilation requirements.
Clemcorp also supplies a range of rigid ventilation ducting in both steel and high-density polyethylene (HDPE) plastic configurations. Rigid ducting is perfect for heavy traffic areas or high-stress zones, as well as negative pressure applications.
Ventilation control devices
Clemcorp provides a range of ventilation control devices, including self-closing doors, drop board regulators, airlock man doors and vent louvers.
We're always innovating and our range of vent control devices (VCD's) is always expanding. All our products are designed and manufactured in Australia to the highest standards.
Gas and airflow monitoring
Clemcorp distributes the Maestro range of gas and airflow products throughout Australia.
Maestro's air quality stations (AQS) offer a complete suite of monitoring devices for underground mining applications, including:
Ultrasonic airflow monitoring
Up to seven gas monitor units
Temperature monitoring (dry bulb, wet bulb, thermal work limit, worker heat stress)
Fan and louver control
VentSim and supervisory control and data acquisition (SCADA) integration
All Maestro equipment is fully digital, no power line communications (PLCs) are involved reducing the need for complex and expensive communication networks.
All AQS stations solutions feature plug and play capabilities supporting new features and products as they become available.
On-site installation services
Clemcorp has an experience team of professionals available to assist with fan installation, commissioning and troubleshooting.
It can conduct full ISO5802 in-situ fan performance testing and vibration analysis.
The company's fully equipped mobile workshop provides all the tooling required to facilitate a range of activities in remote locations.
About Clemcorp
Clemcorp was established in 1993 by the late Adrian Clements. Its philosophy of designing custom mining ventilation equipment has resulted in the company gaining international recognition and setting the standard for secondary ventilation equipment.
Based in Perth, Western Australia, Clemcorp-designed fans are proudly Australian made and exported to more than 20 countries worldwide.