Allmand Bros, a US company established in 1938 and still family-owned and operated, is a major manufacturer of self-contained portable jobsite heaters used throughout the world. Introduced in 1991, the Allmand Maxi-Heat® plays a significant role in providing clean, safe heat to remote locations in the oil and gas, mining, construction and remediation industries, as well as in many others.
Allmand manufactures and supplies the Maxi Heat portable heater for temporary worksite heat, concrete curing, equipment pre-heating, wellhead thawing, plant maintenance, pipeline construction, winter painting, industrial tank coating and a host of other applications.
Diesel-fired heaters
Indirect combustion through Maxi-Heat's twin 505,000BTU per hour diesel-fired heaters ensures that only clean, breathable heated air enters the work area. Each of the two heater units has standard 16in diameter flanged outlets that allow up to 110ft of flexible ducting to be connected to each unit, to further ensure that combustion by-products from the heat exchangers are exhausted safely away from the heated area.
Also available on the Maxi-Heat is an optional combustible gas detection system, which will detect the presence of explosive gasses and then power down the Maxi-Heat, as well as operate a visual strobe warning alarm before gas accumulation can approach potentially explosive levels.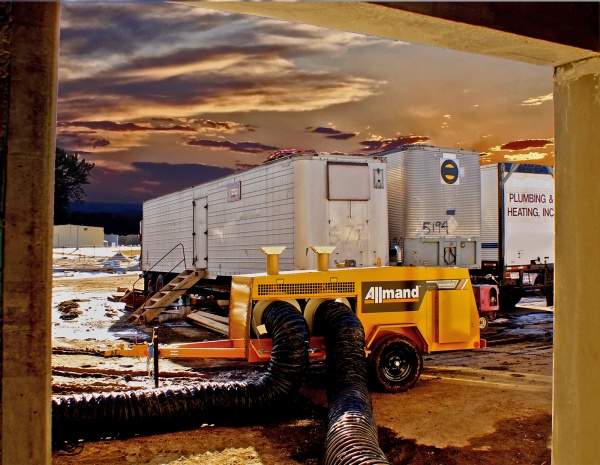 Allmand Maxi-Heat can provide over 1,000,000BTU/h of clean, breathable heated air to increase worksite safety and productivity.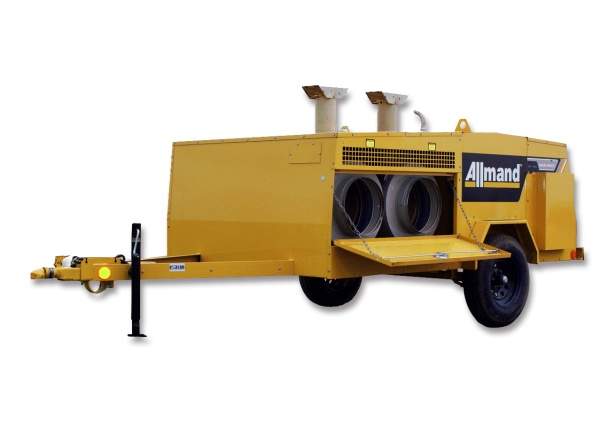 Twin 16in (40cm) outlets allow the heated air to be directed to different worksite areas.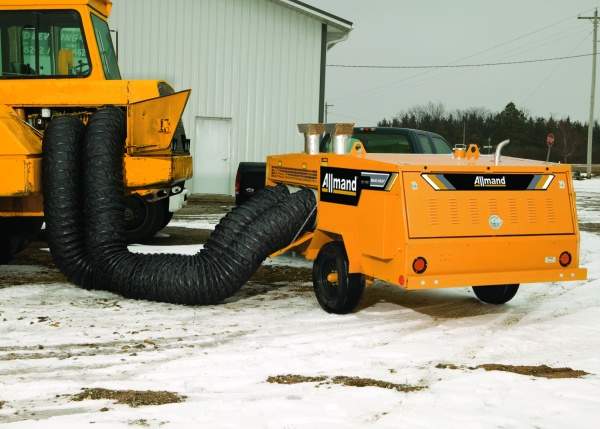 180°F (82°C) temperature rise not only supplies heat for larger work areas, but can also be used to pre-heat machinery when weather conditions turn frigid.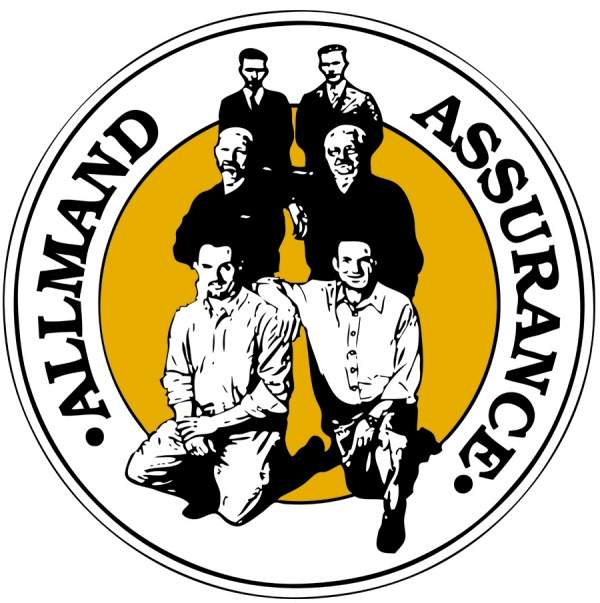 Allmand Assurance is your assurance of quality, integrity and reliability, backed by Allmand family ownership and operation since 1938.
High capacity heater supply tanks
The Allmand Maxi-Heat now features three moulded corrosion-resistant poly fuel tanks instead of a single large steel tank. The new fuel tank system has one 50 gallon engine supply tank, and two 100 gallon heater supply tanks. The nearly 60 gallon increase in total fuel capacity over the previous steel tank now provides more than 30 hours of continuous operation without refueling.
The reduced capacity of each individual tank means that no single tank is over 450l (118 gallons). This brings the trailer under the fuel capacity limits of Transport Canada regulations, meaning that no initial or subsequent tank certifications are required, resulting in a substantial cost savings over the life of Maxi-Heat trailers that fall under these regulations.
Independently-operated twin heater units for heater blowers
The Maxi-Heat's twin heater units produce a total of 1,010,000BTU/h at sea level with a total output of 6,500ft³ per minute of clean heated air. Each of the two individual heater units may be operated independently if heating requirements are not as demanding.
A standard 1,800rpm liquid-cooled CAT C1.5 or optional Isuzu 3CD diesel engine with an 8kW regulated generator provides power for the heater blowers and safety systems.
Additionally, inline fuel heaters and pre-filters for each of the twin heater units are now included as a part of the fuel system on the Maxi-Heat. This is especially important in those situations where the fuel may be contaminated or may not be blended properly for the operating conditions. The heater / pre-filter makes the fuel system more tolerant to dirt and variances in the viscosity of the fuel, further improving performance and dependability.
About Allmand
Allmand Bros takes pride in building quality products and providing superior service after the sale. Now approaching 75 years as a family-owned and operated business, the entire Allmand family assures you that its products will make your work site brighter, warmer, safer and more productive. We have committed to stand behind our products through three generations of Allmand leadership. That's what Allmand assurance is all about.