PRIMA Equipment, based in Hardenberg, the Netherlands, specialises in used equipment for the mining industries. PRIMA Equipment has been active as an international supplier of machinery and attachments since 1997. We have approximately 25 employees and a stock of about 150 units.
Used earthmoving, construction and mining machinery
The PRIMA Equipment international sales team communicates in the most important trade languages and sells throughout the whole world. We mainly sell used machinery, used in the earthmoving, construction and mining industry.
We focus on, but are not limited to, the following brands: Caterpillar, Volvo, Komatsu, Hitachi, Dynapac, Bomag and PRIMAToyo.
Rental of mining machinery
We are very experienced with renting out equipment (without operator). The dilemma of buying or renting equipment is a question which arises ever more amongst companies. PRIMA Equipment is able, thanks to an extensive stock, to deliver you almost every type of machinery against good rental rates. Renting from PRIMA Equipment means sharing depreciation and maintenance costs with other customers. Therefore your cost is lower for rent than ownership.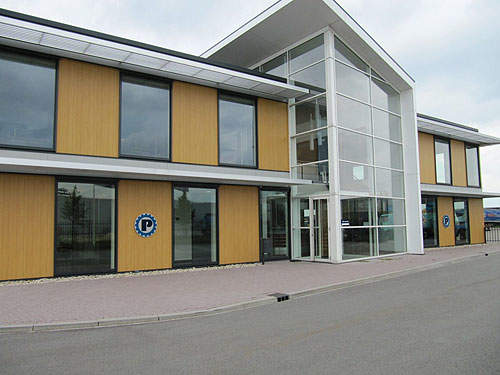 Our office and workshop in Hardenberg.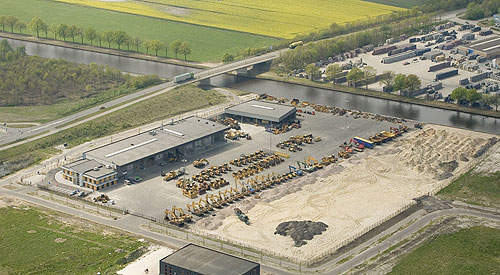 We provide a range of machinery from brands such as Caterpillar.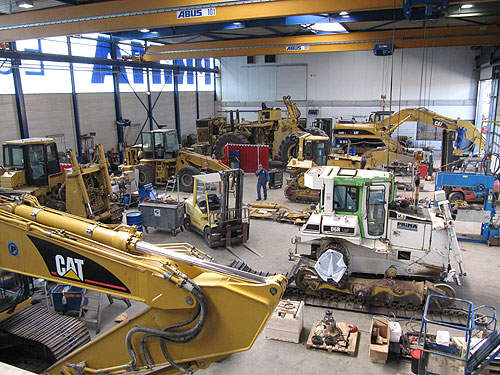 In our fully equipped workshop we can deal with all kinds of machinery.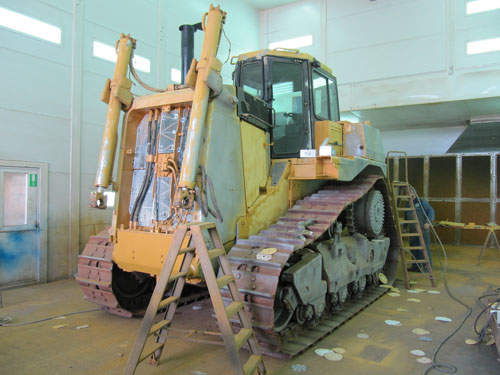 Our paintshop makes your machines look like new.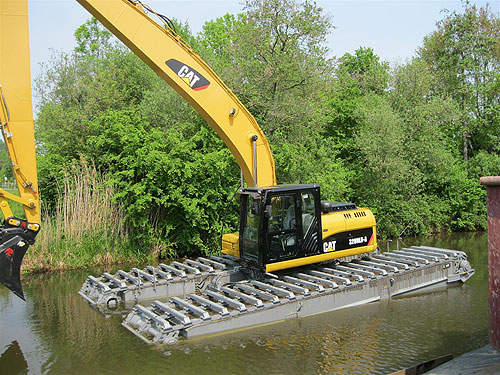 One of our special projects, the PRIMA Amphibious Excavator.
From our head office in Hardenberg, we can supply almost every type of equipment. Our trucks will deliver the machine to your doorstep. We offer several ways of renting, including per day, per week or longer. We also allow you to rent with an option to buy. Rates always include periodical maintenance, repairs and insurance. We can also offer tailor-made rental solutions on request.
Attachments and parts for mining machinery
Next to sale and rent of new and used machinery, we have an extensive (worldwide) stock of several kinds of attachments and parts. These include: blades, cabins, buckets, engines, quick couplers, transmissions, jack hammers, converters, cutters, hydraulic pumps, grapples and final drives.
We also offer complete or partly rebuilt equipment. Please enquire after our rebuild programme.
Maintenance and rebuilding of earthmoving, construction and mining equipment
Our mechanics are very experienced with maintaining and rebuilding earthmoving, construction and mining equipment. In our state-of-the-art workshop in Hardenberg we are used to working with different types of machinery and brands. We can also work on-site with the use of our service trucks.
Sandblasting, painting, maintenance and repair of mining machinery
Our large 8m by 25m modern sandblasting and painting units can handle all types of equipment necessary.
Our repair and maintenance activities include:
Repair and maintenance in the field
Repair and maintenance in our workshop
Rebuilding of engines and transmissions
Rebuilding complete earthmoving, construction and mining machines
Under carriage repairs
Fitting hydraulic and electric functions