TRACKONE is an Italian company specialised in designing, engineering and manufacturing complete and side frames for mining machinery to specific customer requirements.
With corporate headquarters located in Modena, Italy, TRACKONE has recently opened an assembly and distribution centre in Kunshan, Jiangsu, China, to better serve the Asian market.
Crawled-side, central body and customised frames
TRACKONE manufactures side-frames (welded, with flanges, with pivot points and with cross beams), and frames with a central body with base bearing (slewing ring), rotating distributor joints and hydraulic pipes, ready to be installed on the customer's equipment.
Frames with variable track gauges, extendable frames with parallel extension, telescopic extension or mechanical track variations come complete with slewing rings, rotating distributor joints and hydraulic pipes as standard.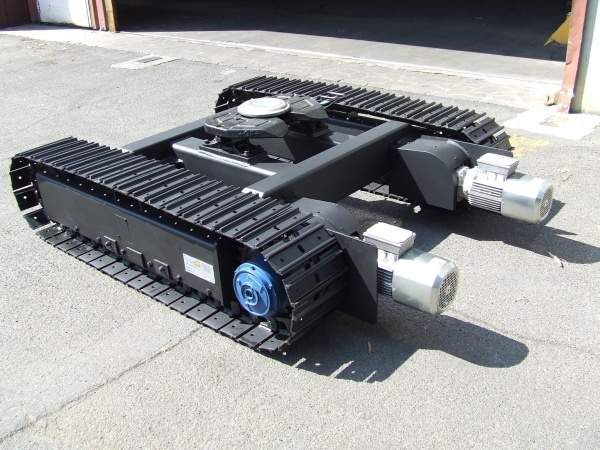 Electrical frames are equipped with an alternator-inverter-electric motor unit and are developed for both medium/small applications (5t to 14t) and for large/very large applications (up to 250t).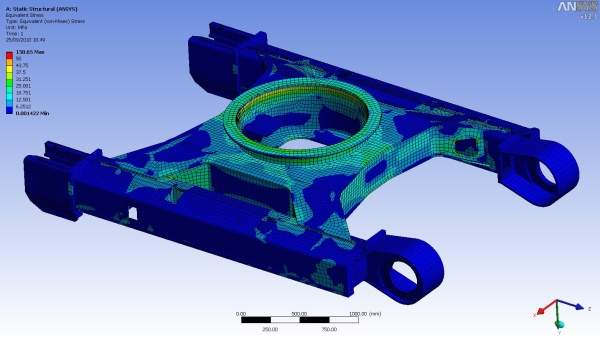 TRACKONE uses CAD 2D and 3D for table, part and assembly design.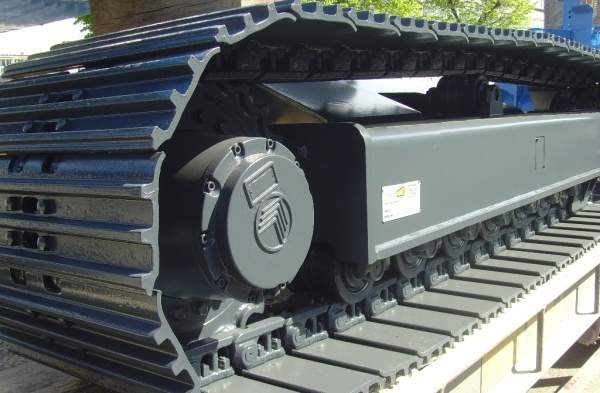 The welded-steel side frames are designed for an optimal weight/resistance ratio.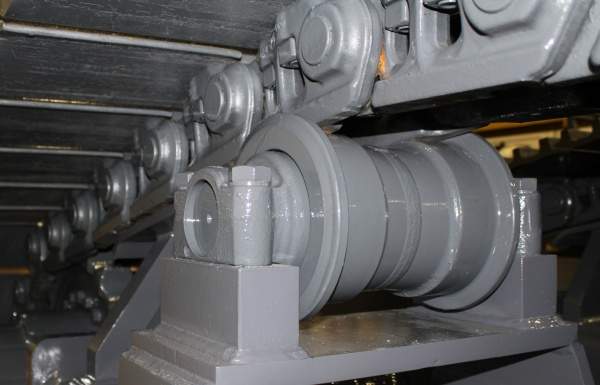 TRACKONE exclusively uses ITR components to ensure the highest possible quality standards.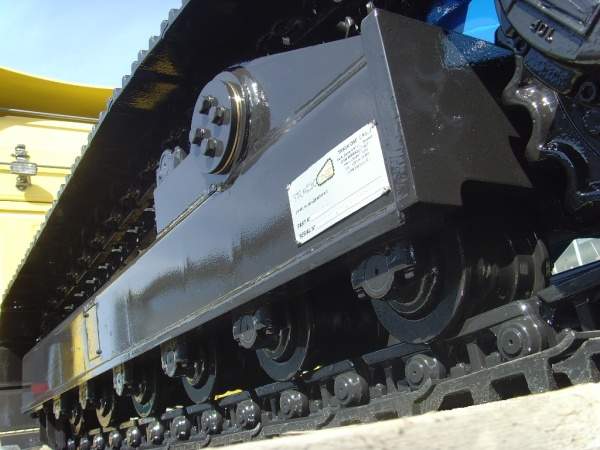 All TRACKONE products come with complete use and maintenance manuals containing safety and assembly instructions.
TRACKONE is able to design and produce specific frames for special applications, for example electrical frames, especially those used in conveyors operating in mines, or floating and submarine frames used for any operations to be carried out in water applications.
High-quality ITR components
Development of the undercarriage components is monitored from the earliest stages of design right through to final assembly, to ensure a product that meets the highest quality standards as well as our customers' expectations.
TRACKONE designs and develops crawled frames using high-quality ITR components manufactured by USCO, that guarantee excellent performance in any type of application. The welded steel frames are designed for an optimal weight/resistance ratio and are characterised by their high reliability and flexibility on any kind of terrain.
Undercarriages for mining equipment
TRACKONE designs and supplies undercarriages and components such as as track chains, rollers, sprockets, idlers and tension devices units for a large range of machines, including crushers and screeners, skid-steer and plow machines, augers, drilling equipment, and harvester, forest and logging machines. The strict and rigorous quality standards to which TRACKONE sets its process and product controls ensure that the customer receives the best quality crawled frames available on the market today.
TRACKONE is ISO 9001 certified.
Optimised engineering and research and development
Every stage of design and manufacture is aimed at customer satisfaction, and we work closely alongside our customers' engineering departments to ensure that all their requirements are met.
To optimise research and development and to be able to offer the best in cutting-edge technology, we work in collaboration with several universities; for example, the machine construction and structural analysis department at the University of Modena.
TRACKONE's engineering and research and development departments use a broad range of software tools such as Thinkdesign 2D and 3D, DXF/DWG, IGES, Autocad, PARASOLID and tools for finite element analysis such as ANSYS, MSC Marc/Nastran.
OEM undercarriage design
TRACKONE is a dynamic and flexible company and we pride ourselves on our ability to meet market challenges by providing innovative and quality-designed products. TRACKONE's projects are based on three key concepts – production efficiency, high-quality products and customer satisfaction.
Our online machine set-up allows you to easily send us your requirements and main technical specifications, and our engineering department will use this information to put together a design before contacting you.