ITM, the Undercarriage Division of Titan International, Inc., is an international engineering group specialising in the design, development, manufacture and distribution of undercarriage components and complete undercarriage solutions.
The group has gained years of experience in co-operation with original equipment manufacturers (OEM's) worldwide and the most innovative technologies available.
This experience, combined with detailed know-how and state-of-the-art manufacturing processes, allows ITM to serve the mining industry with innovative, reliable and competitive integrated undercarriage solutions that meet every specific application requested by the customer.
Undercarriage systems for mining machines
With ITM Intertractor's extensive knowledge of hydrostatic drives and steel structures, as well as ITM's undercarriage components expertise, Titan Intertractor and Intertractor America – two companies belonging to the ITM Group – develop extendable undercarriages, car-bodies and side-frames specifically designed for the mining industry.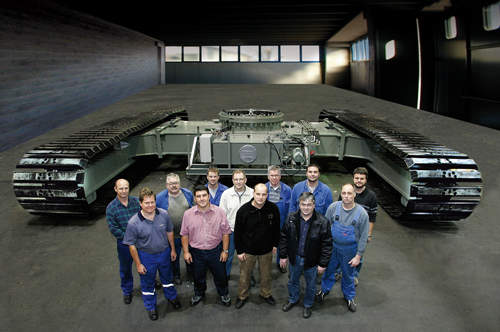 Titan Intertractor and Intertractor America are specialist designers and manufacturers of integrated undercarriage solutions for the most demanding applications. <br><br><br><br><br><br><br><br>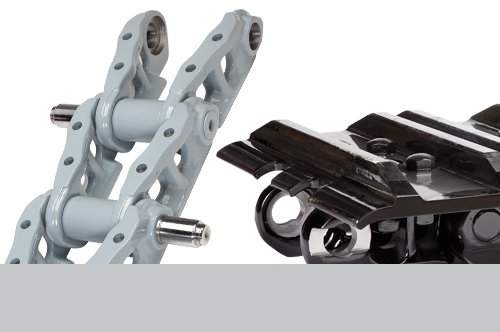 ITM track chains are suitable for almost all types of crawler machine from standard to specialised applications, such as the big conveyors.<br><br><br><br><br><br><br><br>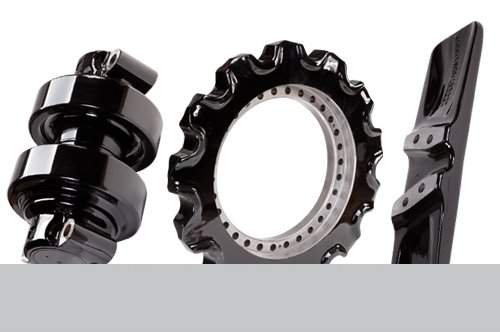 ITM undercarriage components are engineered to guarantee high performance and reliability in the most tough operations.<br><br><br><br><br><br><br><br>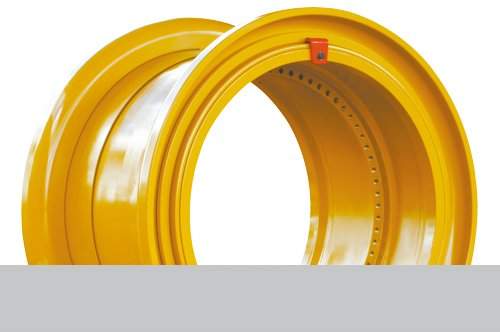 Titan holds a patent on a highly successful specialised design of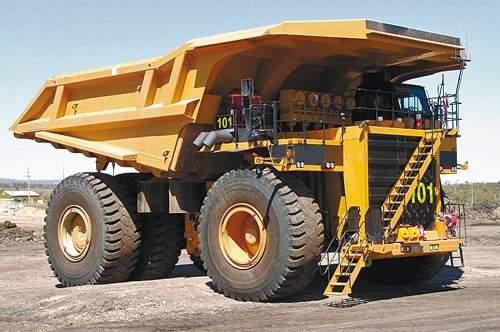 large wheels for mining vehicles, which enables the tyres on these vehicles to
The group engineering department utilises the most modern design and engineering tools to supply series production and tailor-made undercarriage systems for machines up to 2,500t weight class.
Track chains for mining machines
ITM's selection of undercarriage components for mining machines includes track chains ranging from 216mm to 395mm link pitch. These are suitable for almost all types of crawler machine from standard to specialised applications, such as the big conveyors.
We design and manufacture the full line of track chains, whether you need traditional dry chains, sealed and greased excavator track chains, or even lubricated chains for high-performance applications like the CSU (continuous ship unloading systems).
All of our track chains are engineered to satisfy the reliability requirements for special or tough applications and extremely severe working conditions.
Rollers for mining machines
Our range of rollers for mining machines includes single and double flange bottom rollers and carrier rollers for crawler machines with operational weight of between 70t and 800t.
Many years of experience as a supplier to OEM manufacturers has enabled us to optimise heat treatment processes and our materials to ensure you receive lifetime performance.
To enhance functional performance ITM uses 'duo cone sealed' groups that maximise the component's working life and ensure efficient operation in even the most demanding working conditions.
Track shoes for mining machines
ITM manufactures and supplies the widest range of alternative track shoes.
Shoes are supplied in several configurations for any customised application, from standard to extreme service shoes – these are available in variable widths up to 2,500mm and as monobloc configuration as well.
The ITM range includes shoes obtained with flat, single, double and triple grousers made from hot rolled profiles, as well as cast and forged shoes.
Cast steel and special heat treatments guarantee high mechanical resistance, while milling of the contact surfaces with the chain ensures high-precision shoe assembly and a safe bolt connection.
Sprockets for mining machines
We offer a wide choice of sprockets matching any type of crawler machine application and most common final drive types. A selection of three to six teeth segments suitable for dozer track-type machines ranging up to 100t is also available in forged as well as cast version.
ITM produces single piece cast sprockets up to 1,500mm in diameter, with special formula steel and optimised casting dies which produce a high-quality finish. Plus, effective hardened depth results in excellent wear resistance and even longer life.
Fabricated sprockets designed and manufactured by ITM are also available, with cast segments supplied for large sizes.
Idlers and tension groups for mining machines
ITM supplies a wide range of idlers suitable for earthmoving and special application machines ranging from 70t to 800t. These are available in both cast and fabricated versions.
Idlers undergo special machining aimed to ensure a perfect dynamic operation of the components on each vehicle. Heat treatments are specifically chosen to match each application, provide excellent mechanical characteristics and guarantee high wear resistance.
The company also offers a choice of tension groups with a wide range of pretension ratios.
On-site mining service centre
ITM's offer to mining customers includes its on-site service centres, providing assistance and carrying out ordinary and extraordinary maintenance to machines.
Already present in Brazil and Australia, we check our customers' machines conditions, draw up a repair plan, and service the carriage and track system.
This allows mining customers to ensure reliable operation and save on maintenance costs, improving the efficiency of mining operations.
About ITM
ITM is the undercarriage division of Titan International, Inc.
Headquartered in the heartland of the US in Quincy, Illinois, Titan International has grown to become a top global manufacturer of specialty tires, wheels and undercarriage products for off-highway equipment used in agricultural, earthmoving/construction and consumer (including all terrain vehicles) applications.
Titan moves the world with locations in North and South America, as well as Europe, Far East, Africa and Australia.