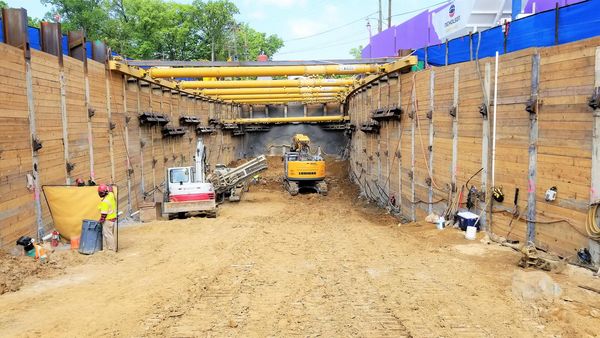 BeMo Tunnelling (BeMo) specialises in the construction and refurbishment of civil engineering structures in a wide range of industries, including mining and offshore.
Our highly qualified and committed team, extensive references and experience make us an internationally known leader in construction works.
Our group currently covers: tunnelling; civils, industrial and steel construction; ground engineering, structural maintenance; and mining capabilities.
The refurbishment of the Schluechterner Tunnel took place between 2011 and 2014.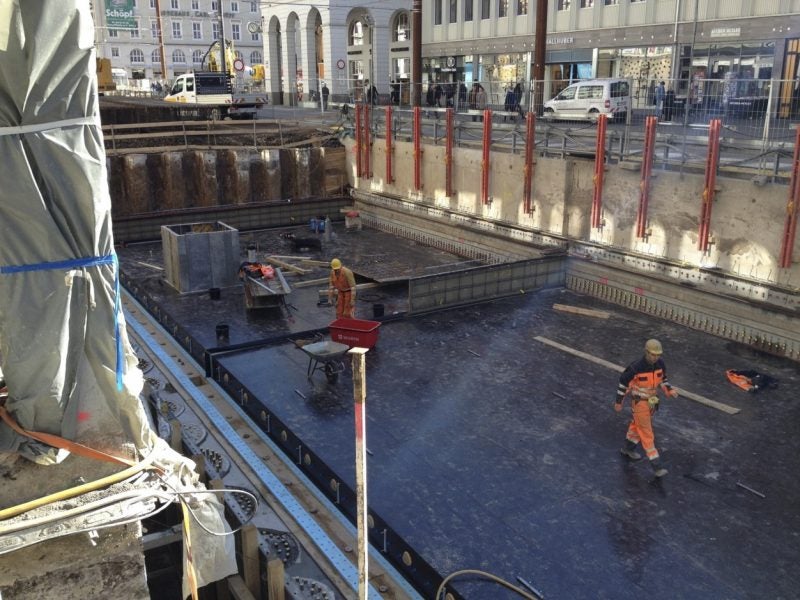 We performed ground engineering at Karlsruhe's Metro City Tunnel.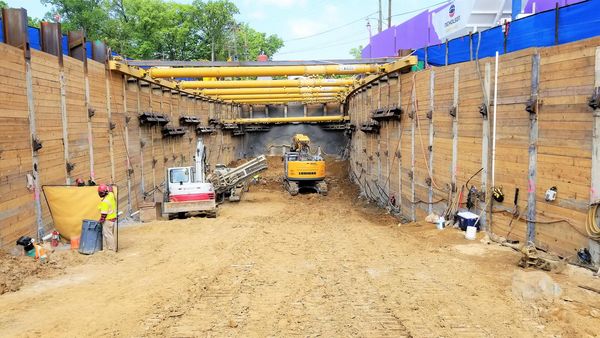 BeMo performed tunnelling for the Plymouth Tunnel in the US.
Tunnelling services for the mining sector
During the past decade, BeMo has continued to evolve towards becoming a full-line provider of construction solutions.
We engineer and develop different underground structures such as tunnels, galleries, and caverns in various ground conditions in the mining industry. We have also performed major infrastructure projects in the transport, energy and water treatment sectors.
BeMo uses conventional and mechanised tunnelling, depending on the project requirements.
We can also offer and implement complete support packages, including professional services and consultation for international tunnelling projects.
Civil engineering capabilities
BeMo addresses complex construction challenges on a client-oriented basis with an experienced staff.
To achieve this, we use our in-house technical department to undertake stages such as design, work planning and surveying. This assures our customers that we provide individual solutions for every project.
We offer technical solutions for civil engineering structures, infrastructure projects, power plants, silos and sewage treatment plants.
Industrial and steel construction projects
BeMo is experienced in industrial construction developments, ranging from small-size projects to complex facilities.
We offer construction operations and technical solutions in the field, including:
Logistics buildings
Construction and reconstruction of industrial facilities
Steel constructions
Machine foundations
Regional building construction
Ground engineering projects
BeMo's ground engineering experience focuses on diaphragm walls and bored pile technique, as well as on an extended range of injection and grouting works.
With its current range of services, we carry out a variety of different works that include construction pits, landfill packing and slope protection.
Structural maintenance services
BeMo's structural maintenance capabilities include masonry restoration, concrete repairs, injection technology, and engineering services such as preliminary investigations and calls for tender if required.
We are also a specialist in ultra-high-performance concrete (UHPC), subsequently included tendons, and wind energy plant renovations.
Structural design capabilities
With access to many years of experience in the field of designing underground structures, BeMo's portfolio includes ground engineering and tunnelling design.
We perform:
Design coordination
Structural analysis and numerical simulations
Feasibility studies and value engineering
Constructability, method selection and construction sequencing
Design of shuttering and reinforcement for both conventional secondary linings as well as segmental linings
Design for construction pits and slope protection
About BeMo
Founded in 1964, BeMo is an established tunnel construction company.
The construction of more than 400km of tunnels and galleries in over 170 projects in Central Europe, the Americas and Asia-Pacific has helped us to acquire experience, project references, awards and certificates in the sector.