Trident South Africa is an original equipment manufacturer (OEM) of the Goodman range of mining locomotives, as well as Eimco rockershovel / mucker / bogger units, and the Atlas Copco air loader ranger.
Mining machines, parts and services
Trident supplies capital equipment, spare parts, service, training, and project management to the deep-level, hard rock mining industry and the tunnelling industry. The company maintains a fleet of more than 5,000 mining locomotives worldwide and over 4,000 Rockershovels.
Based in near Johannesburg, South Africa, Trident equipment covers the world from the Arctic Circle to the High Andes.
The company is an ISO 9001-rated company and carries these standards through its processes and products. In nearly five decades of industry experience, Trident has developed its products to the pinnacle of quality.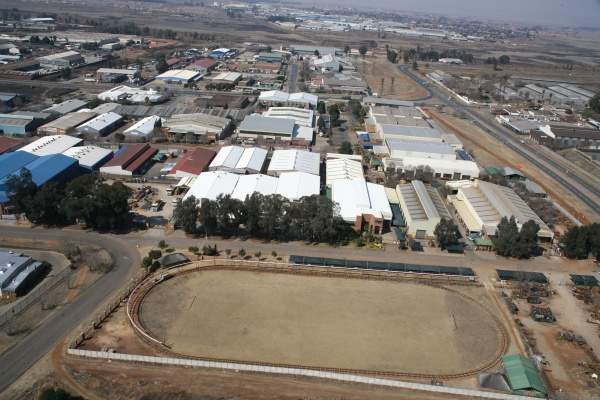 Trident manufactures Goodman mining locomotives, Eimco rockershovels, muckers, bogger units, and the Atlas Copco airloader.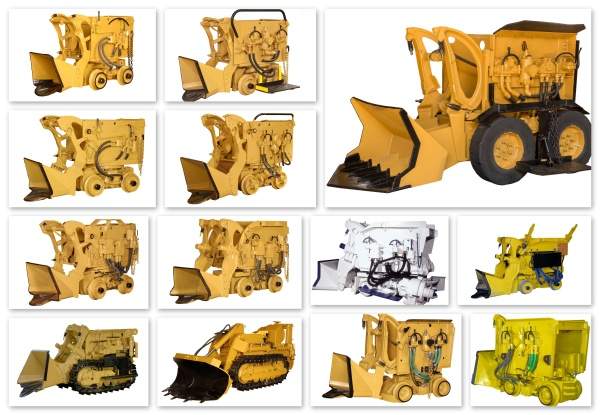 Trident offers rail-bound and rubber-tyred Atlas Copco airloaders for underground mining operations.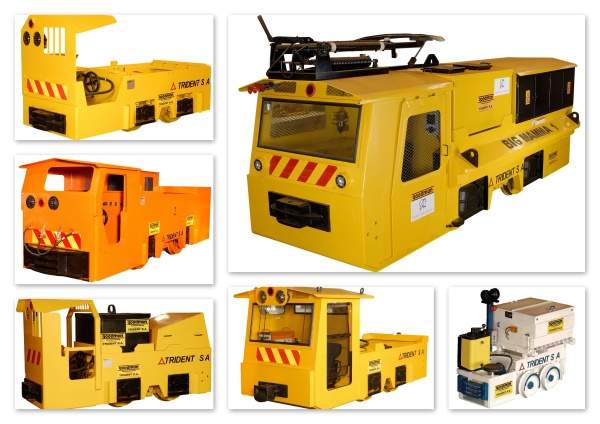 The company supplies customisable locomotive haulage solutions, from 2.5t to 27t, for deep-level mining. They are available in battery, trolley line and combination formats.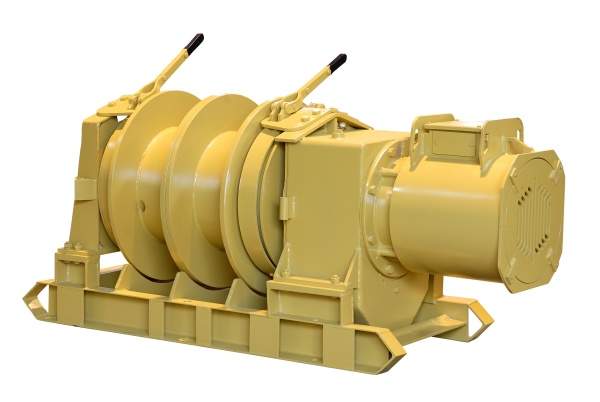 Trident manufactures electrical winches for effective material-handling applications.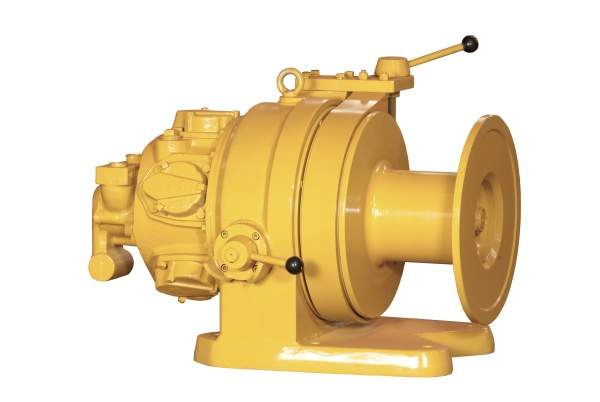 The Mono Rope range is mounted on a chime wheel to create a strong and safe material-handling unit.
Using high-tech design methods, ultra-high-tech enterprise resource planning (ERP), document management and web-based customer portals, Trident is able to deliver services to customers wherever they may be.
Haulage and tunnelling mining locomotives
Originally designed and manufactured by the Goodman Equipment Company of Chicago, Trident now owns the licence to produce the entire Goodman range of locomotives.
From the diminutive 2.5t to the large 27t Bobo, Trident offers a range of highly customisable locomotive haulage solutions that have been perfected in the deepest mines in the world. Goodman locomotives are unsurpassed for their ability to deliver the goods.
In battery, trolley line and combination formats, you will find Goodman locomotives at the heart of mine haulage systems worldwide. The tunnelling industry also uses Goodman locomotives in projects around the world.
Heavy-duty shovels for deep, hard-rock mining
Eimco rockershovels are tough and powerful tools that dominate the deep-level, hard-rock mining industry.
The rockershovels are traditionally made in 12B, 21B, 215, 26B and 630 categories. Trident has taken it a step further and now offers the 12AC, 12E, 21AC, 26H and 632H. The former being pneumatic, the latter a combination of high-power pneumatic, electric, electro-hydraulic and pneumatic hydraulic types.
All models are designed to take this type of equipment well into the future and include rail-bound and tracked units. The Eimco Rockershovel range is fully supported by a comprehensive spare parts distribution system. Trident also offers re-built equipment that has been re-manufactured to its original specification, which is offered with the same warranties as new equipment.
Rail-bound airloader for underground mines
Trident supplies the Atlas Copco airloader, known globally for quality. The LM57, LM70 and Cavo are stalwarts in underground mining operations.
Manufactured by Trident to the same exacting standards, these machines continually impress with their ability to perform. These units are rail-bound and rubber-tyred (Cavo).
Material-handling winches
Trident manufactures a range of material-handling winches that operate in some of the deepest mines in the world.
The company's Mono Rope range mounts a chimes wheel, which when used as a solution enables material to get to where it is required most efficiently.
Trident's material-handling winches are electric units.
About Trident SA
Trident South Africa was founded in 1969 by Roger Calvert, John Curnick and Richard Curnick, under the name Trident Engineering.
Trident has broadened its product base through acquisitions and joint ventures. In 1997, the company formed a joint venture with Bateman Industrial Holdings and concluded a licence agreement with The Goodman Equipment Company of Chicago US, to manufacture and supply the entire Goodman range of locomotives in Africa. In April 2000, Trident purchased Goodman technology for the entire continent of Africa.
The world rights for the entire range of Eimco Rockershovel loaders were also acquired by Trident in 1997. To further expand the products range, the assets, including all intellectual property of Daelian Engineering, was acquired in 1998. In May 2001, Trident purchased the joint venture interests held by Bateman Industrial Holdings and the name Trident Engineering was changed to Trident SA.
May 2003 saw a new development for Trident when the Goodman Equipment Company of Chicago ceased operations. To support a considerable base of equipment, Trident acquired the global manufacturing and distribution rights for all new Goodman equipment. An entirely new and improved Goodman locomotive was soon available, the Millennium.
In November 2010, Trident SA became part of the M.O.G.S, which is a subsidiary of Royal Bafokeng Holdings. In doing so, Trident SA has become a BBBEE company.
To ensure the vast number of locomotives being used in the western hemisphere continue to be supported and that any new requirements are swiftly met, the company teamed-up with Williams Distribution, a veteran mining supplier based in Akron, Ohio, US.
Trident employs a network of sales agents with in-depth knowledge of Trident products. Agents are active in Bolivia, Colombia, Peru, Mexico, Philippines, Indonesia, Zambia, and Zimbabwe.