Southwestern Scale is the all-inclusive resource for a full portfolio of mining specific weighing system products and services. The breadth of products and services are tailored to provide the means to improve efficiency, safety, lower costs, and provide a means for data-based decision-making. Our product portfolio includes portable mining haul truck scales, static and dynamic rail scales, on-board loader scales, load-cell based on-board truck scales, heavy capacity full weighbridge truck scales, and volumetric scanners.
Services provided include weight studies, system integration, scale calibration and repair, scale rental and load testing. As a privately owned manufacturing and fabrication operation we can provide custom weighing solutions, as well as upgrades and retrofits to existing weighing systems.
Portable off-the-road (OTR) mining haul truck scales
The FORCE Mining Haul Truck Scale system is the most durable, accurate, and capable system available. Designed and manufactured using heavy-duty steel, the FORCE can be used in portable and semi-permanent applications. FORCE provides +-/0.05% accuracy in static mode, and +/-0.5 accuracy in dynamic mode (up to 12kmh / 7.5mph) allowing trucks to roll over the scales to capture their weight to keep efficiencies high and capture valuable data. The PC-based software makes it easy to use through a simple graphical user interface, and contains powerful data capturing and reporting capabilities.
In motion / Dynamic Rail scales
Southwestern Scale offers a wide range of rail scales for a multitude of applications. Solutions range from single platform weighbridges for static weighing to portable and dynamic (weigh in motion) rail scales that provide the highest levels of accuracy and low cost needed for justification and ROI. Dynamic weighing technology is based on decades of experience, providing best-in-class dynamic weighing technology.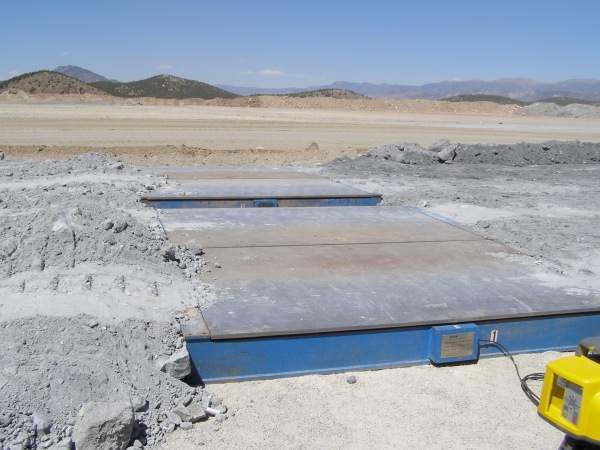 FORCE portable mining haul truck scales can be purchased, rented, or used in weight studies by Southwestern Scale or other weight study providers.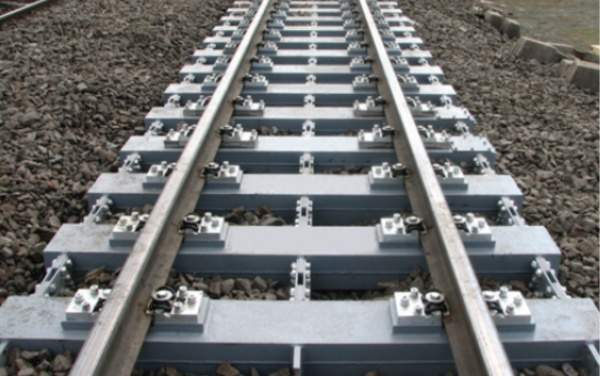 Weigh-in-motion rails scales keep efficiencies high and minimize downtime during installation. Leading-edge technology provides superior performance.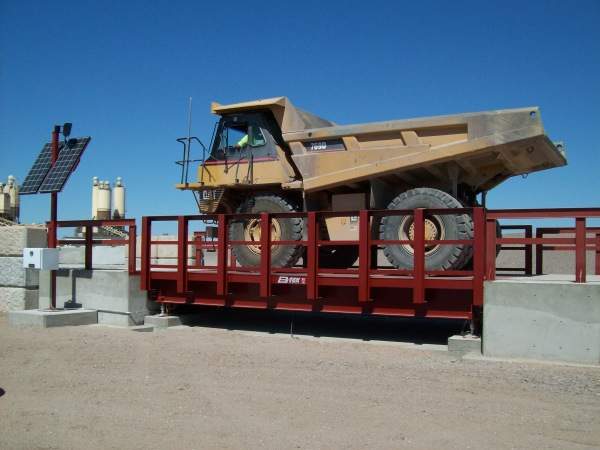 Truck scales for off-road or on-road trucks, full turnkey installation including concrete foundations. Full system integration including solar power for remote locations.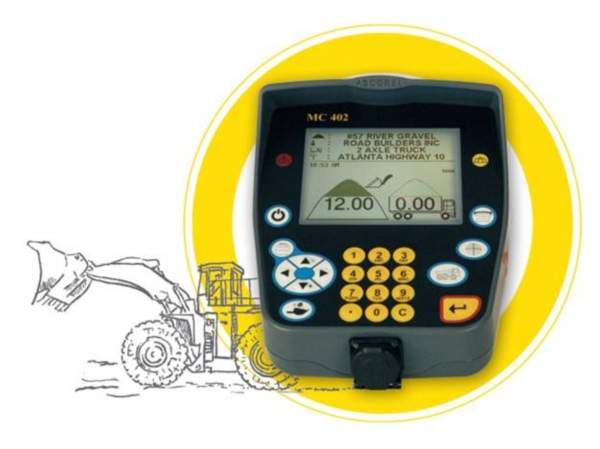 Weigh-in-motion on-board loader scales provide improved loading efficiencies and save costs. Easy to use, icon-based buttons for operators.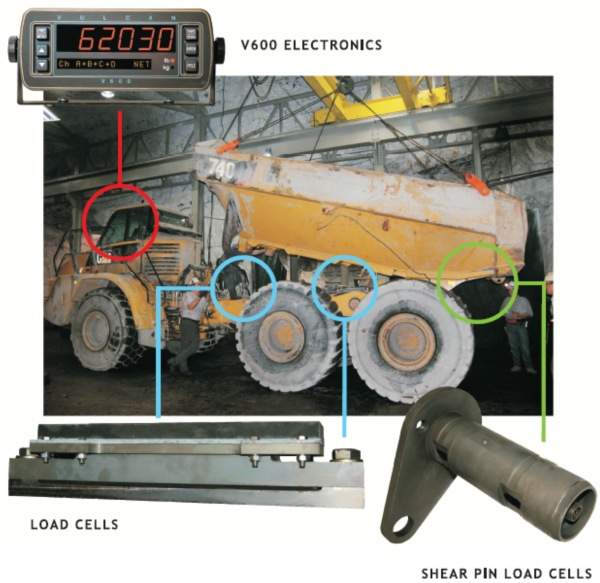 Load cell based on-board truck scales eliminate variables from strut pressures and gases, providing accurate weights on the load in the haul truck bed.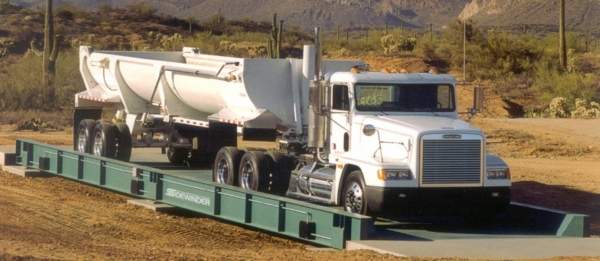 The Sidewinder truck scale is a proven and robust solution that has been built to last for over 25 years.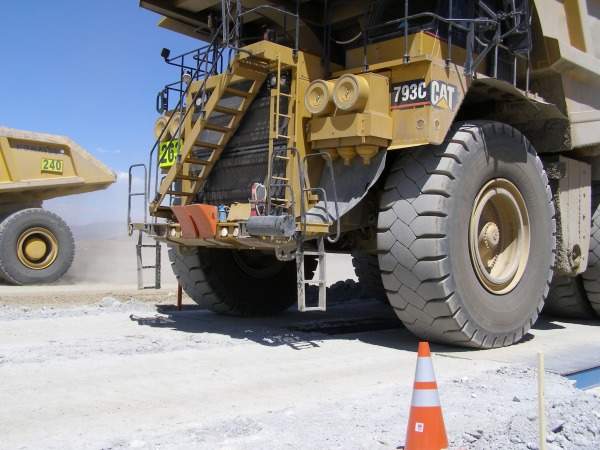 Weight study services, calibration, repairs, custom solutions, communication, data capture, integration, and process control all provided by Southwestern Scale.
Our rail scales offer dynamic weighing accuracy down to +/-0.5% total train, +/-1.0% per rail car
On-board loader scales
Optimize loading efficiency, lower costs and track performance and production with weigh-in-motion on-board loader scales. Easy to use with an icon-based user interface, the MC Series provides the highest level of performance and low cost of ownership.
On-board truck scales
Stop depending on variables tied to struts, component integrity, gases and pressures. Leading edge load-cell based technology provides the highest levels of accuracy, repeatability, reliability, durability and performance in on-board systems. Strategically engineered on-board systems are designed to weigh the load in the haul truck without the risk of other variables, affecting readings.
Truck scales
Southwestern Scale has been manufacturing and supplying the Sidewinder Truck Scale for decades. It is a proven, robust and durable design that has been servicing heavy capacity and high-volume applications by leveraging a design that provides a low cost of ownership. Along with the Sidewinder we manufacture a wide range of truck scales for a wide variety of mining applications.
Weighing system services
We offer a wide range of weighing system services. These services include weight studies, load testing, system integration, solar power integration for remote weighing systems, calibration and repair, weight-based process control systems, and system upgrades. Due to our rich history we also offer mechanical scale repair and service, including jack and grease inspection services.