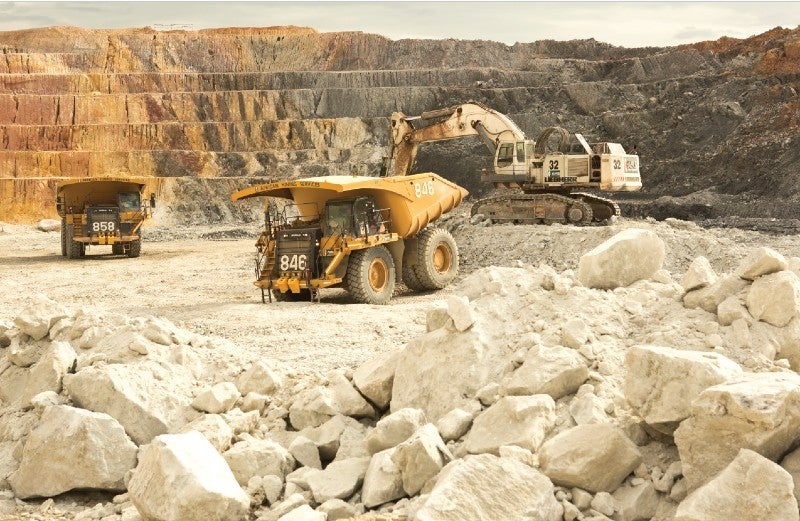 With over 20 years of customer service experience, Schlam offers payload solutions with an engineering mindset for the mining industry. Its starting point as an engineering business penetrates all the innovative equipment optimisation services the company provides for its customers, which range from Hercules, open-cut and underground dump bodies to mining bucket solutions and wear management. Schlam's aim is to place focus on how to make mining equipment more productive, time-saving and cost-effective.
Continuous improvement and excellent customer experience are at the centre of Schlam's ethics. As payload problems are frequent in the mining sector, they often create a variety of other challenges such as equipment wear, maintenance expenses, increase in emissions and obstacles in efficient production processes, among others. Schlam solutions help to prevent these through customised, innovative payload capacity enhancement that revolves around the company's engineering expertise.
Schlam Hercules dump trucks for the mining industry
While mining equipment such as dump bodies and open-pit trucks has been designed to promote productivity and remain sustainable during the general mining environment, Schlam technology continues to improve these technologies by implementing ground-breaking improvements that respond to the different mining conditions and strategies of each project.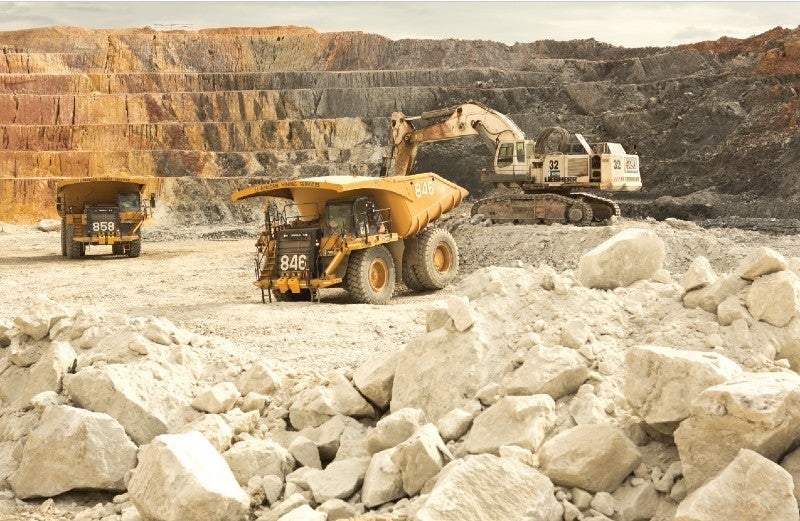 For instance, dump bodies have been there to make mining operations easier for many years, but their sheer weight hinders maximum payload capacity and increases giveaway up to 10%. Schlam's answer is the Schlam Hercules (previously called the DT HiLoad Hercules), which is included in the company's expertly engineered solutions since 2016 and features an improved and customised dump body model that meets the clients' needs.
More specifically, Schlam Hercules is equipped with a curved body design that enhances payload capacity, offering a more durable haul truck solution that is 10t lighter than other dump body trucks for mining. Its lightweight, carefully engineered curved structure means that the technology boasts a larger carry-on capacity without compromising durability and strength. For customers, this translates to massive cost-effectiveness in a shorter time period through a dump truck that is tailored to the client's requirements and specifications.
As of now, more than 1,000 Schlam Hercules bodies are operational. An example of how the solution benefits clients in mining is the Kalgoorlie case study. In 2010, Schlam equipped a gold miner in Kalgoorlie with a Hercules dump body, and as of 2019, this same solution is still complementing their fleet of CAT 793 haul trucks, which has grown considerably. Up to August 2020, Schlam's Hercules bodies had over 1.1 million hours in the gold mining site, which goes to show its beneficial modular structure and services it provides.
Underground dump bodies, mining buckets and wear management for mining operations
Similarly, underground dump bodies are customised to provide a more lightweight solution to mining projects without losing the strength required for underground mining operations. Technologies such as Schlam's Bullant take into consideration ground conditions and many other parameters such as that enable carrying more payload with enhanced efficiency and cost-effectiveness. Each Bullant is specially customised to meet specified mining equipment and requirements and is designed with the same focus on engineering and efficiency that all Schlam solutions follow.
An example of how Bullant benefits clients would be an increase in the payload by up to 12% and a decrease in capital expenditure as a result of more productivity and high-quality equipment performance. Its light but strong design enables maximising the outcome of mining projects. In the same way, Schlam solutions such as the Barracuda mining buckets overcomes the problems that come with poorly constructed load and haul buckets that wear off easily with a technology that is specifically designed to withstand each mining operation.
To this end, Schlam chooses the Hardox® wear plate, an abrasion-resistant steel mechanism that makes equipment such as the Hercules HX model and the Barracuda excavator buckets more durable and resistant to adverse mining conditions. This proves that one of the main concerns of the company is to minimise equipment wear and maximise strength and durability. Schlam's Wear Management Program consists of assessing and monitoring mining conditions, as well as the management and repair services needed. A careful expert flow modelling and wear management analysis goes a long way to boost operational performance, payload maximisation and cost reduction.
Excellent engineering customer service and support
In addition to a range of solutions that guarantee top-quality mining performance, Schlam also offers expert advice and support through its research and development (R&D) team, as well as its mechanics and engineers who are always there for equipment repair and maintenance.
Schlam's R&D team is responsible for employing analytical tools to check design and specifications before the manufacturing process while the engineering team comprises skilled experts and field service support teams who can resolve emergencies, offer technical support and follow the process from design to implementation and maintenance.
Schlam is a people-oriented company, which means that the Schlam team prioritises the needs of its clients, listens and assesses what is needed in each situation. This also extends to the people Schlam collaborates with, as the company has employees all over the world and partners in China and Columbia. The company's work ethic has helped establish a relationship of trust and rapport with its employees, clients and partners globally.
About Schlam
The company was founded in 1996 by Barry Schlam under the initial name of Schlam Welding, who found out the need for high-precision welding and fabrication solutions in Western Australia. Schlam has now turned into one of Australia's biggest mining solution companies, working on projects on over six continents. In 2020, the company was renamed Schlam, homogenising its brand and working under its three main principles, namely payload, people and engineering.