SARAKA offers truck-based mixers and special underground construction machinery for underground concrete transportation applications.
Our experience in manufacturing concrete equipment for adverse applications involving underground roads, high humidity levels and temperature variations ensures long lifespans and flexible and reliable construction on special steel alloys.
Diesel-electric transport solutions for the mining industry
SARAKA manufactures truck-based equipment with 400V / 1,000V diesel-electric hybrid drive for the body building that can be customised according to your requirements.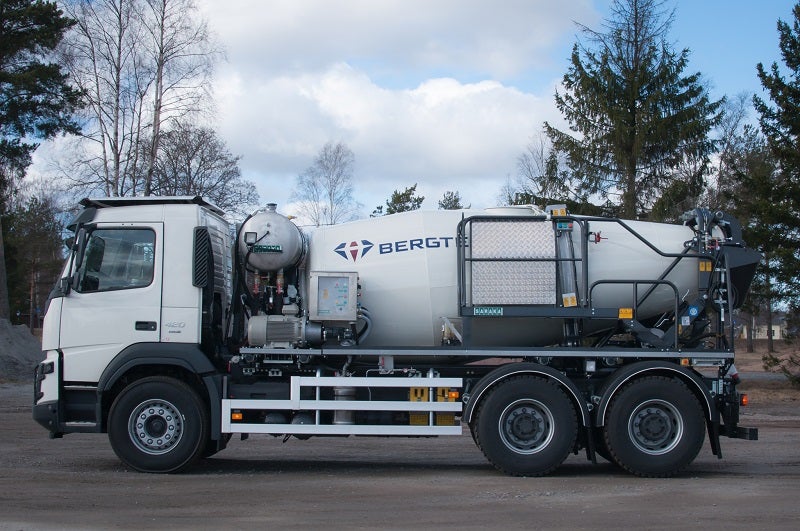 The SARAKA LSB 8 GN mixer has minimum turn radius and maximum height of 3,080mm. Payload is 8m³ on closed mining areas with no weight limit.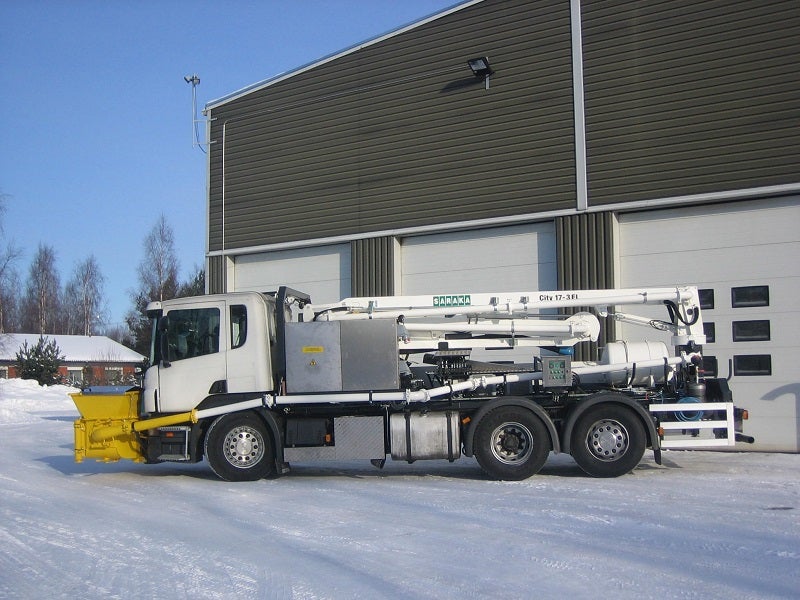 For underground concrete pumping applications, the SARAKA LSB M17 G pump has a Z-folding delivery boom with a low unfolding height. The maximim pumping capacity is 50m³/h on diesel and 22m³/h on an emissions-free 1,000V electric-drive truck.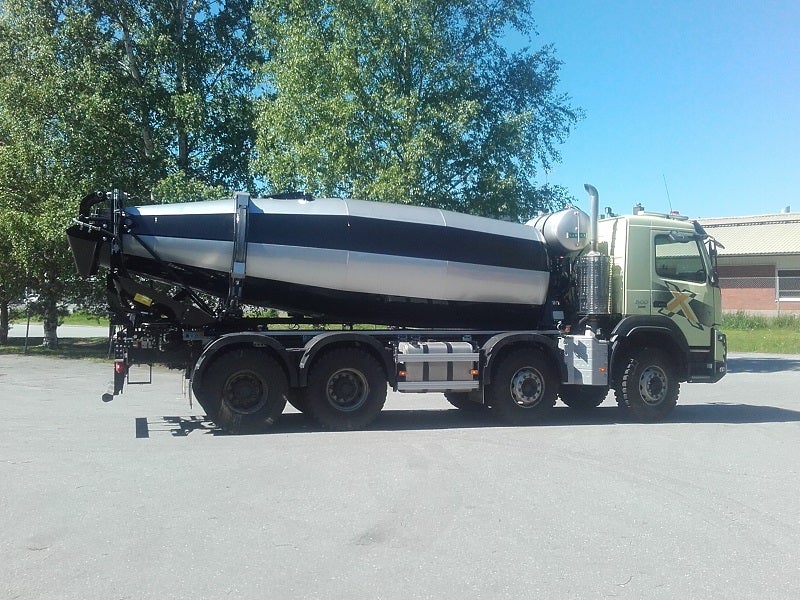 The SARAKA LSB 12 GN mixer offers optimal transport capacity. It has a 12m³ payload, the total weight is around 47t and a 9,800mm length. Payload is 10m³ with total weight of 41t.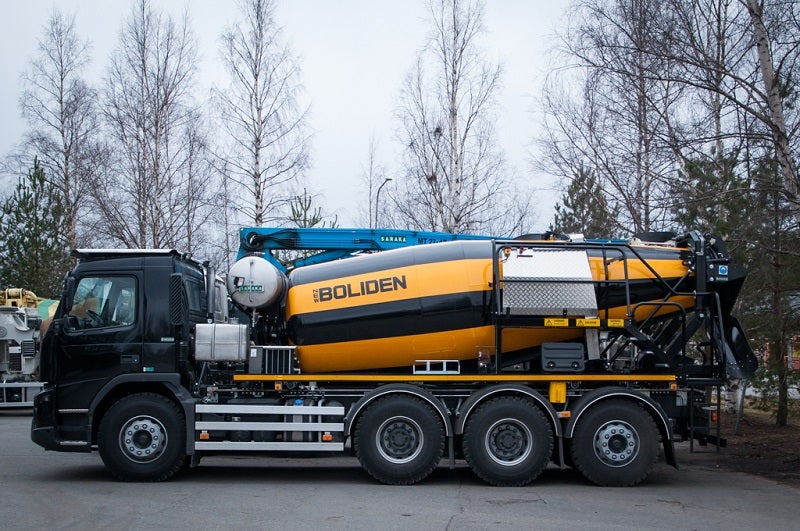 SARAKA LSB 10 GN mixer provides a minimal turn radius with a large transport capacity. Payload is 10m³ with a total weight of 41 tonnes.
Our emission-free vehicles have heights varying from 2,780mm to 3,200mm, loading capacities from 8m³ to 12m³, and underground construction concrete pumping capacities of 50m³/h on diesel drive or 22m³/h whilst on hydraulic electric drive.
We have also developed unique and reliable solutions to prevent humidity-related problems on electrical equipment, which ensure the best reliability on harsh mining conditions.
Truck-based mixers for underground concrete transport
Mining companies can effectively increase efficiency by higher speeds and payloads of underground concrete transportation using our low truck-mounted mixers.
Our solutions have transport capacities of 8m³, 9m³, 10m³ and 12m³ and are capable of speeds of up to 40-80km/h on rough roads down to the production levels giving a significant advantage against dumper-based units.
SARAKA mixers for underground transportation are equipped with a stainless-steel 400l tank for carrying accelerators for concrete spritz units. These tanks can be isolated and equipped with electrical heating elements to ensure they withstand adverse temperatures and climates.
Specialised concrete casting equipment for low-level construction sites
SARAKA produces special equipment to meet demands at low underground constructions sites.
These requirements include low-height diesel-electric plug-in hybrid concrete pumps for 1,000V systems with or without an M17-3Z-4in delivery boom, concrete conveyor with telescope, and long hydraulic drop chutes up to 10m reach.
SARAKA's specialised equipment is designed for the effective casting of standard construction concrete in the building of surfaces such as underground floors and walls.