The TecknoSim mining simulator product range includes simulators for dumpers, wheels, excavators, shovels, dozers and more. With over 400 TecknoSim simulators installed across the world, Tecknotrove Systems is the largest surface simulation company in Asia.
TecknoSim simulators are used by mine sites, original equipment manufacturers (OEMs) and training institutions across the world. Our in-house R&D facility located in India helps us provide customers with the world's leading simulation technology.
Mining equipment training simulators
TecknoSim mining training simulators are highly realistic replicas of actual mining equipment, with fully functional simulated instruments and controls. The replicated cab is mounted on either still or in-motion platforms and surrounded by a high-resolution display system.
Placed next to the simulator is an instructor operator station that controls all aspects of training and evaluation, including setting scenarios, time of day, weather condition, training languages, injecting faults and printing reports. Simulators can be delivered in multiple languages, including English, Spanish and French.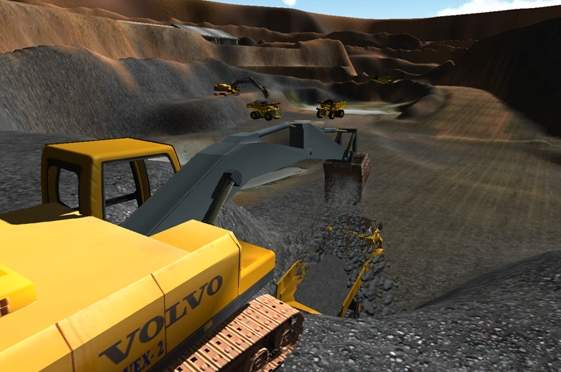 TecknoSim provides comprehensive training solutions for dump trucks, shovels, excavators, dozers, wheeled loaders, light cars and trucks.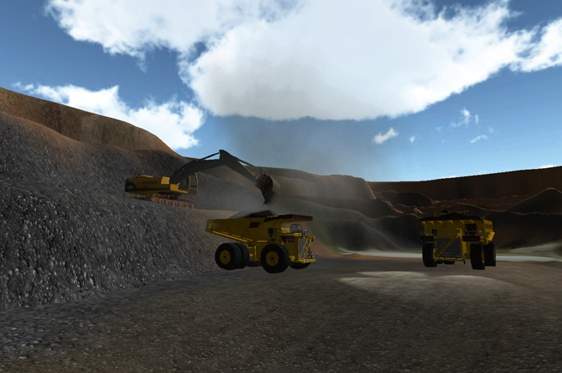 TecknoSim improves safety by developing skilled mining operators, reducing accidents and improving productivity by reducing equipment maintenance and production costs.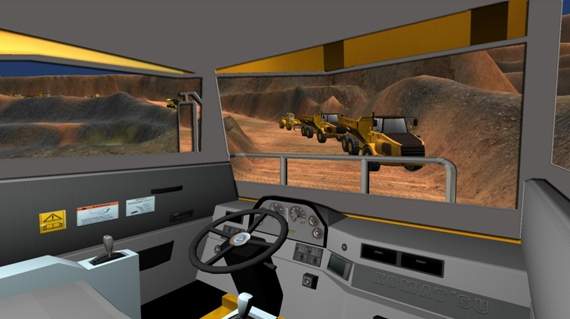 TecknoSim offers highly realistic replicas of mining equipment, equipped with fully functional simulated instruments and controls.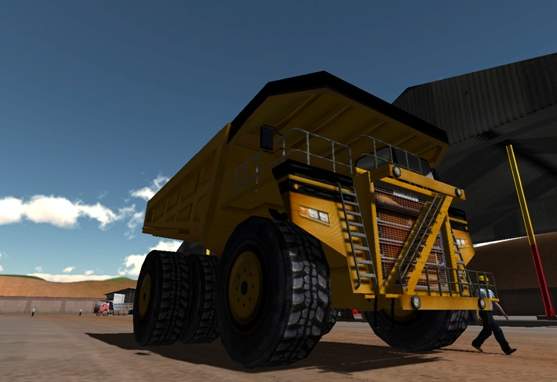 TecknoSim's range of mining equipment simulators include: haul / dump trucks, excavators, shovels, wheeled loaders, light vehicles and dozers.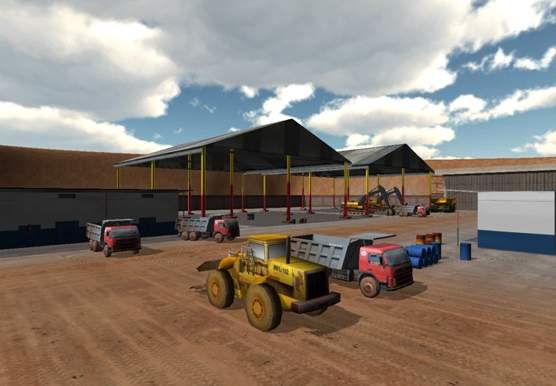 TecknoSim mining simulators are delivered with custom mines. Training on 3D replicas of your own mines helps prepare operators for site related emergencies, site related procedure training and familiarisation.
Mining equipment simulators for surface mines
The advance mining equipment simulators for surface mines product range includes the following:
Haul / dump truck training simulators
Dozer training simulators
Shovel / excavator training simulators
Wheeled loader training simulators
Tipper truck training simulators
Driving simulators (cars and trucks)
The above products are offered with generic equipment or OEM-specific controls.
Mining simulator interchangeable kits
TecknoSim Interchangeable kits are interchangeable equipment / vehicle cockpits that fit on base simulator platforms, allowing the customer to use a range of different simulators without having to invest in new hardware.
TecknoSim Interchangeable kits can be very useful when companies are looking at training operators across a range of mining equipment as you can purchase a single base unit with multiple Interchangeable kits, such as dump trucks, excavators, dozers and loaders.
Customised training solutions on earthmoving equipment simulators
Developing customised training solutions is our speciality; our range includes:
Custom mining equipment: if the equipment you need is not listed with us, please contact us and we will customise it for you; our team can create customised training solutions to meet your requirements
Custom training and evaluation systems: if you have a training methodology that you would like to deliver in a standardised format across all your mine sites, we can incorporate your training modules and procedures within the simulator
Custom mine sites: we create realistic replicas of your mines with the help of detailed site study and geographical data from satellite imagery. Training on custom mines prepares your operators for site-related emergencies, site-specific procedures and site familiarisation, while building their confidence before they enter actual mines
Mine simulators for trainee operators
Effective training has a huge impact on productivity levels in a mine. For any mining company, it is essential that its operators and drivers are skilled and trained to deliver the highest level of productivity.
With TecknoSim mining simulators, trainees can learn operator techniques that are associated with typical mine site activities, including:
Mine site familiarisation
Standard operating procedures
Safety procedures
Familiarisation of new equipments
Operation under different weather conditions
Operation in emergency conditions
TecknoSim mine simulators also visually create situations that require emergency response action in a wide variety of situations.These techniques are accomplished in a totally safe environment and may be repeated until safe, efficient and cost-conscious operating practices become instinctive and automatic.
About Tecknotrove Systems
Tecknotrove Systems is a leading supplier of equipment training simulators to the mining and earthmoving industry. We specialise in providing a range of customised simulation solutions for training, as well as evaluating operators on a large variety of surface vehicles and equipment.
For more information on how your company can "improve safety, productivity and reduce the cost per tonne", contact us today using the enquiry form below