LANDER Simulation & Training Solutions specialises in the design, manufacture and installation of mining training simulators. As well as producing complete training simulators designed for the mining industry, we also design instruction processes to deliver an all-round tool.
SIMULATION-BASED MINING TRAINING
Our mining training simulators realistically simulate the potentially critical situations that can face a mine operator or driver in a day's work. By presenting trainees with these situations in a safe environment, our simulators ensure that they will be well-equipped to deal with mining work in reality, leading to a safer and more productive mining environment.
LANDER simulation projects strongly focus on:
The educational needs of simulator users at a virtual mine
Human risk and error analysis
The technical and functional characteristics of each underground drill rig simulator, specifically designing each one to solve its user's specific needs according to identified present and future educational requirements
The physical construction of the simulator and its systems: mining jumbo's instructor station, student station, display and audio system
Programming computer modules
The truck, tramcar and underground drill rigs that are set up at our installations allow us to continue to research training simulators, so our products are constantly being developed.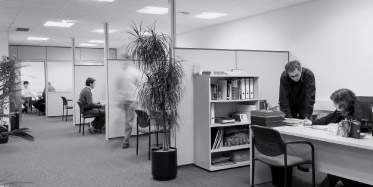 Our experienced staff will help you to solve your problems related with the training matters to reach high results.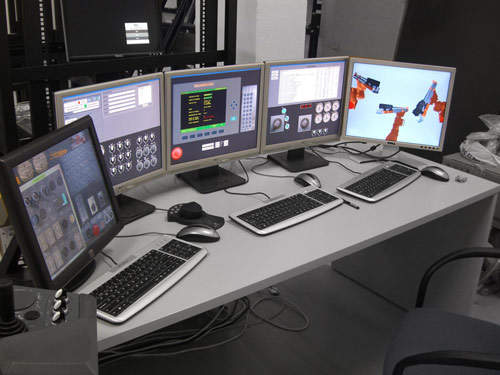 Mining jumbo's instructor station - our company focuses on the mining, railway, tramcar and truck simulators.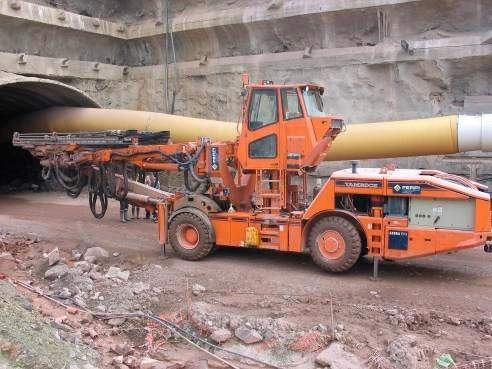 Jumbo Axera T11-DATA - all the processes of the drill machine are represented by strong digital simulators with powerful hardware to make it easier the immersion in the simulation.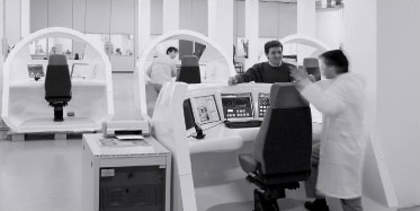 Our simulators are equipped of an instructor position and student position with latest-generation audio and display systems.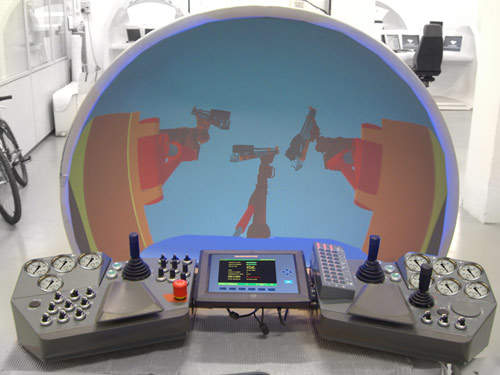 Mining jumbo's student station - LANDER includes training courses for customer support to train mining employees under the best quality possible.
INSTALLATION OF MINING TRAINING SIMULATORS
LANDER's turnkey solutions relieve clients of having to think of any aspect of their training programme. We can take care of the installation and maintenance as well as design and development of your simulation-based system.
In order to carry out the installation process as quickly and efficiently as possible, LANDER ensures that its designs avoid depending upon the client for special infrastructure. Thus, LANDER's simulators can be installed anywhere that has that appropriate electrical and communications (voice and data) connections.
We can also work hand-in-hand with our clients to create simulation rooms.
MAINTAINING MINING SIMULATORS
We offer innovative maintenance alternatives to prevent loss of time through breakdown and early obsolescence. We offer a variety of maintenance options depending on the required response time, including immediate assistance via remote connections and the possibility of keeping a stock of specific spare parts for each client.
The most innovating feature of LANDER's maintenance concept is the idea of the client being independent from our company. We avoid maintenance contracts that strangle simulator users, linking them permanently to LANDER. Quite the contrary: we want users to make autonomous use of the simulator and achieve zero maintenance costs.
SIMULATOR TRAINING COURSES
LANDER also provides a range of training courses to ensure that instructors can get the best from their drill or truck simulation system. Simulator training courses teach instructors how to structure training, how to convey habits and knowledge and how to emphasis the most important aspects of the training.
LAST-GENERATION MINING SIMULATION SYSTEMS
Thanks to its structure and make-up, LANDER offers the simulation world last-generation simulation systems for new and better training standards, improving performance of training and extending its scope. This achievement was possible as a result of the united work of the staff of LANDER and its main shareholders and development partners: CAF, CEIT and ESM.
LANDER has all the necessary components to provide you with only the best in simulation-based training tools, including:
Top-notch technical qualifications and experience of its staff
Direct contact with the industrial sector via CAF R&D, its first development partner
Participation in R&D and innovation work with its second component, CEIT
The ability to analyse and develop training designs in collaboration with ESM, its third business partner