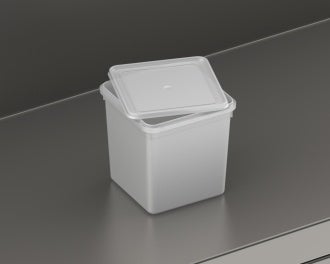 Yandina Plastic's new tamper evident container will soon be available for purchase. Benefits and features of the newly designed container include:
Tamper evident seal
Excellent storage for warehouses on or off mine sites
Space saving for hardware supplies
Outstanding for use in mine site canteens, restaurants, pubs, clubs, cafés, bakeries and anywhere else food storage is required
BPA free
Food safe
Freezer safe
Microwave reheat safe
Dishwasher safe (top shelf only)
Recyclable
Australian made
Sizes available 2.5l, 3.5l and 4.5l
Stackable
Can be purchased with or without lids
Contact the company for further information.
---
Image: Yandina Plastics tamper evident container in size 4.5l. Photo: courtesy of Yandina Plastics.
Total Plastics Solutions is proud to announce the introduction of a brand new robot into...