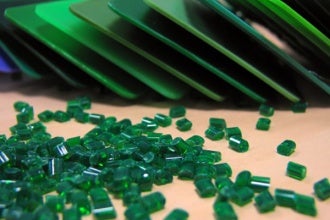 Yandina Plastics is a plastic injection molder with more than 30 years experience in the plastics industry. The company offers in-house design and engineering, state-of-the-art equipment and the strength of more than three decades of experience.
Yandina Plastics is able to design your product, design and build your mold, manufacture your product and supply your goods, as you require.
The company offers finishing operations such as component assembly, pad printing, in mold printing and packaging for your specifications.
Yandina Plastics also produces its own range of road safety products, from traffic cones and delineators through to core trays for the mining industry.
Yandina supplies councils, energy companies, mines, exploration companies, traffic control companies and many more clients. With 24 injection molding machines from 4.2kg shot down to 20gm shot, Yandina has a range of machines to handle most products.
For quality plastics manufacturing delivered in a timely way, Yandina Plastics has the expertise to do the job right the first time, every time.
Visit the company website for further information.
---
Image: Yandina Plastics offers custom moulding and tool making services. Photo: courtesy of Yandina Plastics.
Total Plastics Solutions is proud to announce the introduction of a brand new robot into...