Powercast supplies a wide variety of shouldered couplings, flanges, and anti-corrosion systems to clients in the mining industry.
The company has one of the largest ranges of shouldered couplings available in Australia.
Galvanised shouldered couplings for mining projects
Powercast provides high-quality shouldered coupling solutions, which are all galvanised to AS 4680 and feature nitrile rubber rings.
The company's robust and intelligent solutions provide reliable service over a long lifespan. In addition, the couplings are suitable for a variety of environments, including the harsh conditions in Australia.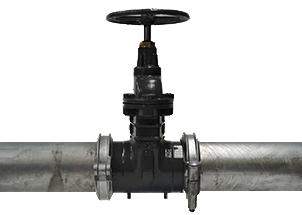 The company provides robust piping systems for the safe transportation of abrasive materials.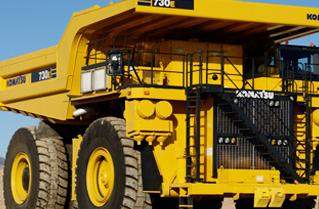 Powercast is a leading distributor of shoulder couplings to mining companies in Australia.
The PowerCoupling range features shouldered sizes from 50mm to 600mm ID, including standard two-bolt, toggle, hinged, heavy-duty, and four bolt couplings.
Safety is a priority in the mining industry and to ensure Powercast's products are of a high safety standard all of the company's couplings are checked and assembled at the company's Minto facility.
Each unit is rigorously assessed in our test rig to ensure that all components are capable of withstanding pressures at least triple likely encountered in everyday use.
Products in the shouldered coupling range provide a flexible, reliable, and terrain friendly alternative to existing technologies.
Customised toggle coupling solutions with enhanced safety features
Glencore Mining Group requested a simple shouldered coupling from Powercast. The required coupling needed to be in a similar vein as the toggle couplings currently available with safety, usability, and cost improvements.
Powercast provided Glencore with the Min-X shouldered coupling solution. Unlike a number of standard toggle couplings the Min-X is very difficult to open and gives a number of indicators to prevent injury.
The Min-X 150 for 150mm / 165.1mm shouldered system is available at a maximum operating pressure of 4,000kPA.
Anti-corrosion wraps, tape, sleeves and cathodic protection systems
In highly corrosive onshore and marine environments preservation of piping is vital. Powercast provides anti-corrosion systems to help customers protect equipment from environmental damage.
The company also supplies wraps, tape, sleeves, and cathodic protection systems that extend the lifespan of products and reduce maintenance costs for customers.
In addition, Powercast also provides clients with customised solutions to suit specific requirements.
Robust piping solutions for transporting abrasive mining materials
Powercast is a distributor of Teknikum piping systems in Australia. Teknikum manufactures high-quality and robust solutions for the transportation of abrasive materials.
Products supplied by Powercast include the GRANIT 4910 piping system. GRANIT 4910 is a ceramic-lined, flexible, and resistant piping product, which can be used to transport harsh materials, such as sludge, carbon, and quartz sand, in temperatures ranging between -40°C and 80°C.
About Powercast
Powercast is a leading supplier of cast iron, ductile iron, and steel, including high-manganese steels with explosive depth hardening (EDH) for the mining industry.
The company has more than 25 years experience developing products in Australia, with low-cost, high-quality manufacturing partners worldwide.
The firm has a strong commitment to quality, continuous improvement, customer service, and ongoing technical support, which ensures it meets the deadlines and expectations of customers.