Velcon offers CLEANDiesel™ off-board bulk diesel filtration solutions for mining. From reception to remote fuel storage, Velcon products have been developed to ensure clean dry fuel. As higher efficiency Tier 4 engines are mandated by regulatory bodies to reduce carbon emissions, Velcon products are designed and tested to help you meet specified fuel cleanliness levels, ensure compliance with equipment warranty, and reduce equipment lifecycle cost.
Velcon products include:
Fuel condition monitoring products to ensure quality fuel at reception, while in storage, and at dispensing
Filtration cartridges to help remove particulate and water contaminants to acceptable cleanliness levels
Large vessels and skid systems optimized to reduced overall operating cost and reduce costly down time
In addition, our state-of-the-art diesel fuel laboratory and analytical laboratory are capable of understanding your contaminant problems and can offer scientific solutions based on real world conditions.
Particulate filters for diesel and biodiesel
Velcon's DFO filters transform contaminated fuels to meet stringent downstream ISO 4406 cleanliness standards. The DFO design balances high surface area and depth filtration to maximize filter life while reducing filtration costs.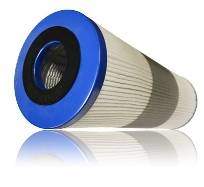 DFO – high-quality particulate filters transform contaminated fuel to meet stringent downstream ISO 4406 cleanliness standards.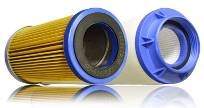 DI/DSO – coalescer and separators for removal of particulates and water.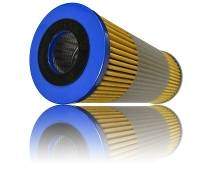 Aquacon AD – protect diesel and biodiesel fuel from particulates and water.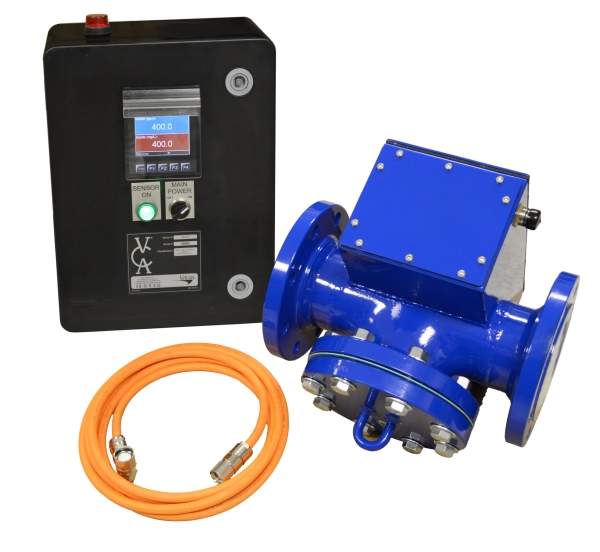 Velcon contaminant analyzer for diesel – VCA-D. Real-time analysis of diesel fuel at full flow.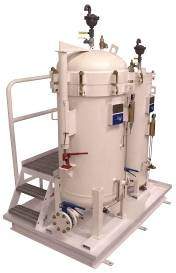 DFS - diesel filtration skid system for conditioning of contaminated fuel to meet ISO 4406 and ASTM D975 cleanliness standards.
Benefits include:
Reduced operating costs by removing particulates that can cause engine damage
Reliable fuel injector performance when particulate contaminants are removed to meet ISO 4406 cleanliness standards
Improved equipment uptime, reduced equipment failures, repairs, and/or replacements
Efficient fuel consumption due to reduction in particulate contaminants
Diesel coalescer and diesel separators for removal of particulates and water
The combination of Velcon's DI and DSO filters transforms contaminated fuels to meet stringent downstream ISO 4406 and ASTM D975 water and particulate cleanliness standards for petroleum-based diesel fuels. The multi-stage design ensures the fuel is conditioned to a clean and dry state, ready for use.
Benefits include:
Reduced equipment down time
Lower operating costs
Reliable fuel injector performance
Reduced fuel system maintenance
Protect diesel and biodiesel from particulates and water
Velcon's Aquacon® for diesel (AD) filters can remove both particulate and water contaminants in fuels to meet stringent downstream ISO 4406 and ASTM D975 cleanliness standards for both diesel and bio-diesel fuels. The AD design incorporates multiple layers of both high-efficiency long-life particulate capturing and water-absorbing media.
AD filters are ideal for use in biodiesel and blended fuels where high levels of surfactants (glycerin) could disrupt water coalescing.
Benefits include:
More reliable fuel injector performance by reducing particulates which can cause cascading damages
Reduced operating costs due to repair of equipment damaged by particulate and water contaminants
Reduced engine maintenance due to fewer components being damaged by contaminants
More efficient fuel consumption due to fewer inhibiting particulate and water contaminants
Removes water contaminants and prevents further flow of water into the engine
Contaminant analyzer for diesel
The Velcon contaminant analyzer (VCA®) is designed to simultaneously detect water and solid particles in diesel fuel at 'full-flow' by utilizing a laser sensing technology similar to those used in the US Navy for monitoring fuel on aircraft carriers.
Benefits include:
Fuel quality accountability upon receipt
Record of fuel quality at dispensing point
System alarm or shutdown when fuel contaminant levels are exceeded
Reduced equipment downtime by preventing particulate and water from entering fuel storage
Vehicle warranty conformance by ensuring fuel meets ISO 4406 and ASTM D975 cleanliness standards
Fuel system peace of mind with real-time constant monitoring of your fuel condition
Diesel filtration skid
Velcon's diesel filtration skid (DFS) uses filter (VF) and coalescing (V) housings that have been proven to withstand years of service in the most challenging environments. We have combined the housings with Velcon's outstanding DFO filtration products and world-class DI and DSO coalescing and separation products. The combined components work to condition contaminated fuels to meet the most stringent ISO 4406 and ASTM D975 standards for emulsified and free water as well as abrasive particulate.
Benefits include:
Consistent supply of clean/dry fuel
Reduced engine downtime
Vehicle warranty conformance
Reliable engine performance
Fuel system peace-of-mind
System sizing software to assess company-specific requirements
Many companies commonly under-size filtration systems while increasing filtration flow rates in order to minimize up-front costs. Sizing a filtration system solely on flow, while failing to account for incoming fluid contamination levels, results in reduced filter life and high operating costs.
Velcon's extensive bulk fuel handling experience and our state-of-the-art fuel testing laboratory have quantitatively proven that increased system/housing will allow for lower flow rates per filter while dramatically extending the service life of the elements. Systems 'sized for life' commonly see a full repayment of the additional system cost through operating savings.
Using Velcon's proprietary software, SizeRight™, for system sizing, we can help you select the right housing and elements for your application based on your ISO 4406 cleanliness requirements and specified change-out interval while also providing you with an estimated yearly operating cost.
To have your filtration system SizedRight for your specific needs, or to inquire about Velcon Filters products and services, please contact us below.