Procon Environmental Technologies is a leading supplier in Sub-Saharan Africa of Ultraspin oily water treatment, floating skimmers and vehicle wash water reclaim systems. In addition to this, our Mycelx range ensures water filtration removing up to 100% of total petroleum hydrocarbon (TPH) and oil and grease from water. Utilising our experience and advanced technology for soil and water remediation, we are able to solve even the most complex problems.
Ultraspin oily water separators, vehicle wash water reclaim solutions and skimmers
We offer turnkey packaged oily water separation systems with:
High separation efficiency
Low maintenance
Quality construction
Easy installation / use
Operational flexibility
Vehicle wash systems with four-stage treatment, no chemicals and high-efficiency oil / wax separator
Standard systems are available at 3.5m³/h – 7m³/h for workshops, vehicle wash, fuel dispensing etc.
For removal of oil and floating material from tanks, sumps, pits and open waters such as lakes, harbours and lagoons, we offer stainless-steel self-adjusting, weir-type oily water skimmers.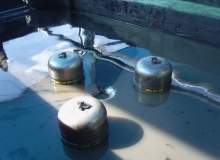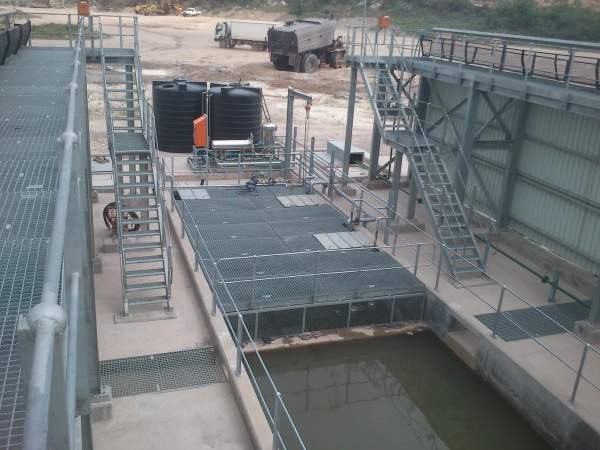 Procon Environmental Technologies offers turnkey packaged oily water separation systems.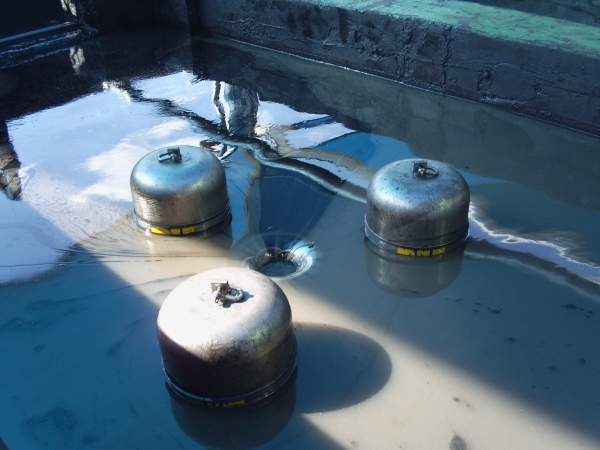 A stainless-steel self-adjusting, weir-type oily water skimmer for the removal of oil and floating material.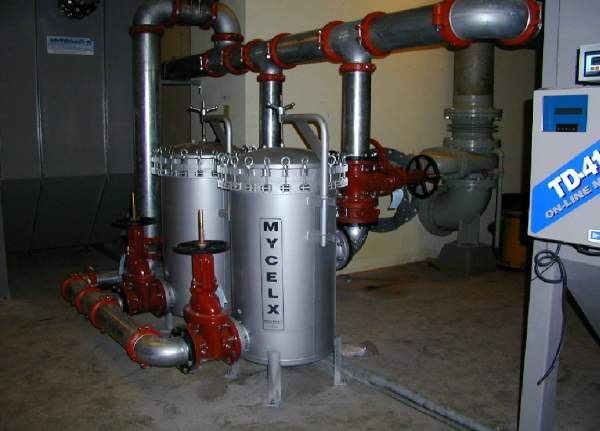 Procon's Mycelx filtration system removes both free and soluble oils.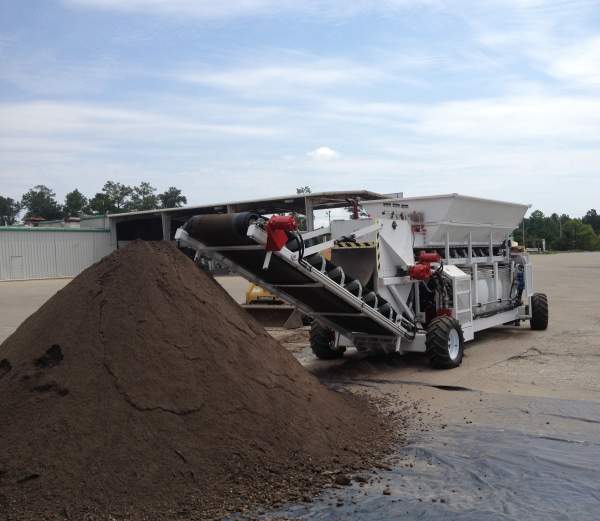 The Procan enhanced treatment system, or PETS, uses the latest technology to remediate contaminated soil.
Procon also provides heavy-duty oily water treatment systems for a wide variety of industries, including mining, whereby we treat contaminated flows from 7m³/h -1,000m³/h and above.
Mycelx water filtration for the removal of oil
Mycelx filtration removes all types of oils, whether free or soluble in nature. The water treatment technology specialises in the removal of oil from produced water upstream and process water downstream.
Mycelx provides instant and permanent oil removal at any flow rate, guaranteed no visible oil sheen in effluent and removal to less than 1ppm.
Mycelx provides the smallest footprint available for the same efficiency, with lower capital and operating costs. It is the only technology certified by Lloyd's of London that is used throughout the world in marine,Procon industrial and environmental industries, and in stormwater runoff systems to prevent pollutants from entering waterways.
Advantages of MyCelx technology:
Low energy consumption for operation
Small footprint and highly efficient process for oil contamination removal
Low disposable requirements / recyclable by-products
Polymer produced through environmentally-friendly process with no by-products
Low maintenance / easy to operate
Why choose MyCelx oil removal systems?
Guarantee of no visible oil sheen in the effluent
Very high oil recovery rate
Can achieve very low oil concentration on discharge as required (less than 1ppm)
Robust: effectiveness does not vary with influent concentration
Simple process: safe and easy to use
Can handle all types of hydrocarbons
Track record of successful installations all around the world addressing wide range of complex water problems
Bioremediation and environmental technologies
Procon Environmental offers its clients a comprehensive range of services in bioremediation projects and oil spill clean-ups on land and water.
The Oil Buster focuses on the latest technology in the remediation of contaminated soil. The use of our mobile machinery is the best biological and chemical remediation system on the market today. The mobile system can be deployed to the contaminated site and offers a versatile remediation process that integrates mechanical, biological and chemical remedial processes which are more efficient and cost-effective than traditional methods.
The Oil Buster remediation process is initiated on a molecular level, allowing the soil to be processed and remediated in a more effective and efficient way, providing a more positive effect on the environment.
The Oil Buster provides total degradation of the contaminants in the soil, leaving no by-products or residue. This can take anything from a few days to a few weeks depending on the soil type and level of contamination to achieve complete non-detectable results.
Spill prevention products
Procon also offers a range of absorbents, biological products and chemicals. These include spill kits and environmental control products.
To find out more about Procon's range of products and services, or to make an enquiry, please contact us using the details or form below.