MC Process, a leader in unit process design and supply, combines extensive industry experience with state-of-the-art technical expertise. We strive to design and manufacture mineral processing equipment that exceeds industry standards.
We supply standard equipment that can be customised to suit your requirements and is cost-effective, reliable, practical in its operation and easily maintained. Our process equipment is specifically designed to optimise recovery.
Equipment and unit process systems for the mining industry
MC Process specialises in equipment and unit process solutions addressing all aspects of particle surface modification, solid-liquid and liquid-liquid separation, solvent extraction, electrowinning, water treatment, flotation, flocculant make-up, leaching and thickening. We provide:
Solvent extraction (SX)
Rapid-rate thickeners
High-density thickeners
Flocculant plants
Attrition scrubbers
Electrowinning (EW) plants
Teetered bed separators (TBS)
Lime-slaking plants
High-energy conditioners
Packed bed clarifiers
Leaching
Flotation plants
Log washers
Clay breaking systems
Water treatment plants
Dissolved air flotation (DAF)
Iron precipitation plants
Laboratory-scale mineral processing equipment
Mineral process projects
We offer solutions through all phases of a project, from supplying expert design opinion to high-quality manufacture, on-time delivery and installation, dedicated commissioning and operational support, as well as training operational staff.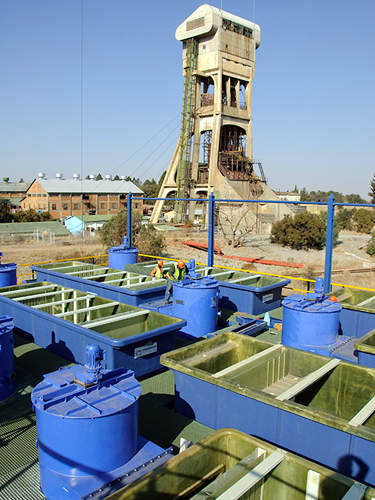 MC Process's uranium solvent extraction plant.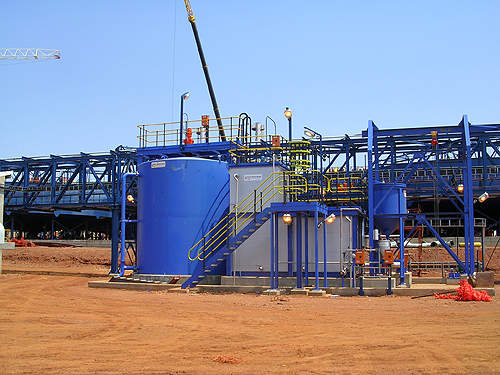 MC Process's flocculant plant.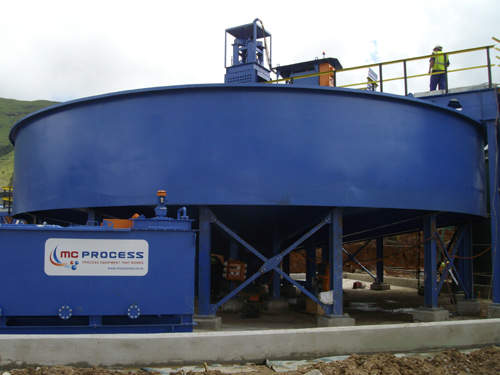 MC Process thickeners with flocculant plant.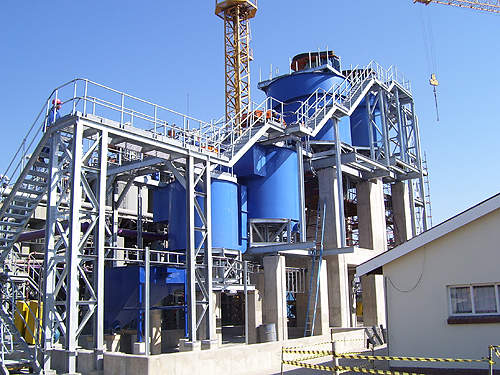 MC Process flotation plant for platinum tailings.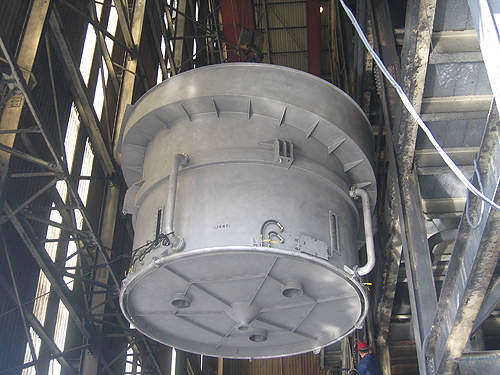 Teetered bed separator used in coal washing plants.
Custom-designed mineral process equipment
The first step in our offering is gaining a comprehensive understanding of our clients' desired technical process outcomes. Solutions tailored to unique requirements are supported by an unwavering commitment to diligent and scrupulous project management and quality control. This results in a suite of high-quality process equipment that is custom-designed and installed correctly and on-time in the most affordable manner.
MC Process has become synonymous with high-quality, innovative engineering solutions that provide customers with equipment that not only works efficiently, but also exceeds performance expectations. All equipment is manufactured either complying with or surpassing industry best-practice, resulting in optimised process performance while maintaining elegant and practical design.
Teetered bed separators and log washers
Mr Mark Craddock, chief executive of MC Process is also a director of QVA Process, which supplies teetered bed separators and log washers to the mineral processing industries. He is also the chairman of MC Process's strategic alliance partner in Australia, Pacific Minerals Processing.