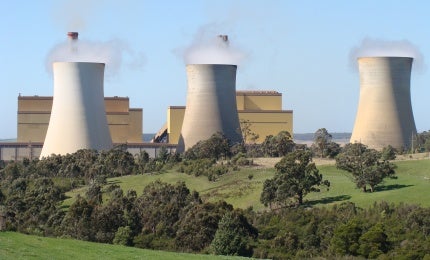 Industrial Water Cooling (IWC) is proudly South African and passionate about delivering world-class solutions to all industries. From power generation and petrochemical, steel and aluminium to light industrial, IWC is the obvious choice for all your cooling and glass-reinforced plastics (GRP) needs.
IWC's extensive product range includes package cooling towers, large field erected mechanical and natural draught cooling towers, as well as their refurbishment. It also supplies plate heat exchangers manufactured by Sondex to sub-Saharan Africa. The company's service offering includes the design, manufacture and development of cooling systems, cooling towers and equipment, repairs and refurbishment, spares and other associated services. With heavyweight clients such as Eskom, Sasol, ArcelorMittal, Foskor, Impala Platinum, Anglo Platinum, it is safe to say that IWC set the benchmark in the industry.
Comprehensive cooling solutions
IWC offers various cooling tower solutions tailor-made to clients' requirements, whether it be for a clean water, for example, HVAC or dirty and aggressive slurry cooling applications, IWC has a suitable solution.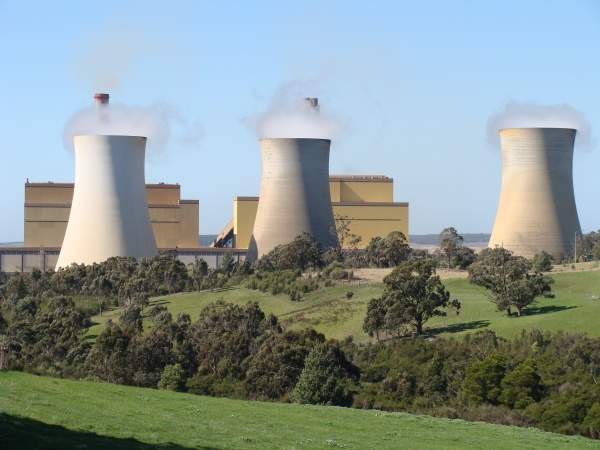 Natural draught cooling towers at a power station in Australia. IWC is involved in refurbishment of the internal components of these cooling towers.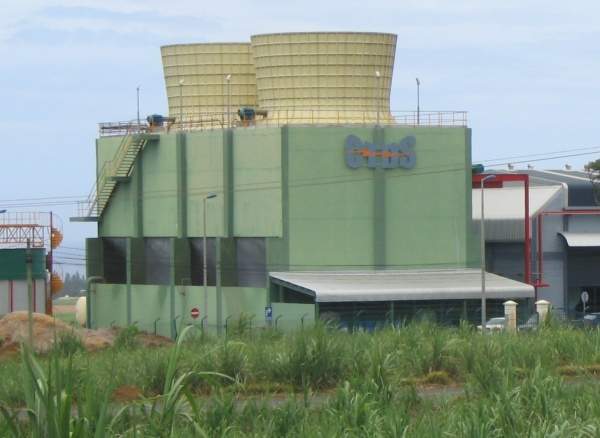 A mechanical induced draught concrete cooling tower designed by IWC at a power plant in Mauritius. The mechanicals, internals and the fibreglass fan stacks were supplied and installed by IWC.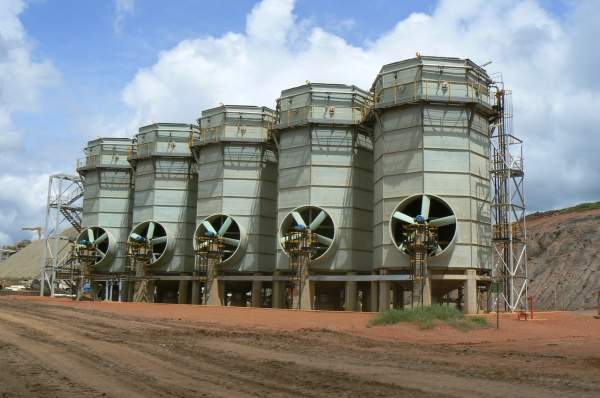 Slurry cooling towers at a pressure leach process plant in Zambia. These segmented, modular, force draught units were designed, manufactured, supplied and installed by IWC.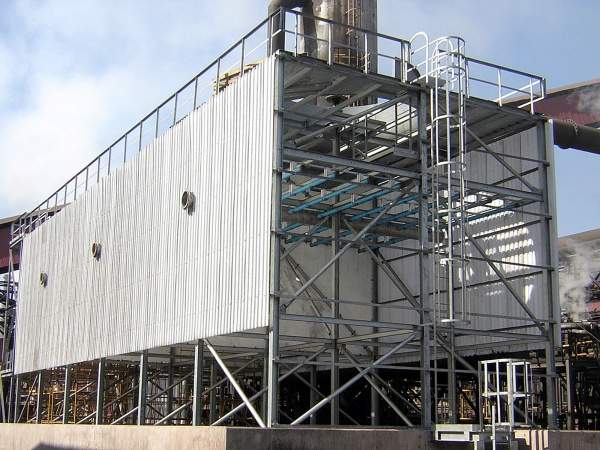 Structural-steel cooling tower above a concrete basin at a steel plant in South Africa, designed, manufactured and installed by IWC.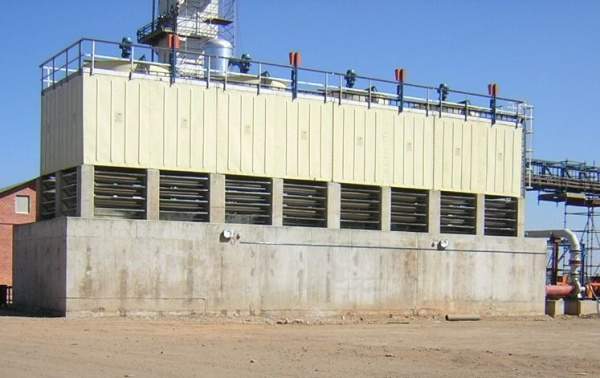 Large fibreglass, Searle Bush modular cooling towers on a concrete basin in Zambia, designed, manufactured and supplied by IWC (civil works by others).
Package cooling towers
IWC's package cooling towers are constructed from non-corroding materials design for long under adverse conditions. The shell is constructed from heavy-duty fibreglass with structural members from 3CR12.
Internal components are either PVC, 3CR12, stainless steel or other plastic materials, specific to client application. All fasteners are grade 304 stainless steel. The towers are manufactured in IWC's works and transported to site complete and ready for installation.
Field-erected mechanical draught cooling towers
IWC designs, supplies and erects large field erected cooling towers in a variety of bespoke solutions. Construction materials are chosen to suit site conditions and to date, IWC has successfully supplied cooling towers constructed from:
Cast-in-place steel-reinforced concrete
Structural steel
Pultruded fibreglass sections
Timber
Polymer-lined fibreglass panels
Cooling tower refurbishment
IWC is the South African leader in the refurbishment of natural, draught cooling towers. The company has undertaken the vast majority of these projects in its region over the past 24 years and also developed methods to do this work online, reducing downtime and production cuts normally associated with this type of project.
IWC offers various services for cooling towers, such as:
Turnkey cooling water installations
Water treatment equipment – filters and dosing equipment
Testing and evaluation of cooling towers
Parts and accessories for all cooling towers
Plate heat exchangers
IWC's plate heat exchangers are supplied by SONDEX, a leading Danish company specialising in the development and production of plate heat exchangers and distillers.
The range offers the optimal technical solution for any possible task through a numerous connection sizes. The freshwater distiller range covers capacities from 1t to 100t per 24 hours.
The range of plate heat exchangers includes:
Free-flow plates
Semi-welded plates
Sonder safe plates
Brazen plate heat exchangers
All welded plate and shell exchangers
Glass-reinforced plastics solutions
Various GRP-related design, manufacturing and installation products are available from IWC, including:
Freestanding GRP cells and GRP liners for electrolytic and electro winning metal refineries
Scrubbers, cooling towers, process vessels and GRP storage tanks
Piping, fittings and ductings
GRP overwrapped thermoplastics and fluoroplastics
Chimney stacks
Underground storage tanks for petroleum storage
Firewater mains
GRP corrosion resistant linings
The company offerd the following glass-reinforced plastics services:
The erection of plant and equipment
Onsite GRP repairs and maintenance
EPC projects
About Industrial Water Cooling
Founded in 1986, IWC has established itself as the leader in cooling tower solutions in sub-Saharan Africa. Through its knowledge and experience of local conditions, the company has provided flexible, tailored solutions to suit any project, at home or abroad. IWC products and services are easily exported to any country.
The company focus is based on the high-quality (ISO 9001:2008 accredited company) and excellent service standards, while always maintaining a competitive price structure. Its portfolio of projects illustrates activity across the SADC region; IWC has provided solutions in Zambia, Tunisia, Ghana, Mauritius and Swaziland.
IWC is a long-standing member of the Cooling Technology Institute (CTI) based in the US. This association has as its members both constructors as well as end users of cooling towers.