Derek Parnaby Cyclones International
Separation Plants for Coal Beneficiation

Address
Chilton Industrial Estate,
Chilton (near Ferryhill),
County Durham,
DL17 0SH,
Other,
United Kingdom
Phone
Derek Parnaby Cyclones was started in 1960 by Derek Parnaby who developed the world-famous 'Parnaby process' of minerals separation using barrels and cyclones. In 1974 Parnaby Cyclones started to manufacture the Parnaby dense-medium washing plant, which maximises value from coal mining.
Dense-medium washing plants for coal mining
Derek Parnaby Cyclones is an English company, still owned and run by the Parnaby family from their factory based in the North-East of England.
Parnaby Cyclones is one of the few remaining companies who design, manufacture and trial assemble all of our processing plant and equipment in-house, allowing to keep a close eye over our exceptionally high-quality standards.
Washing and separation plants for coal beneficiation
Parnaby Cyclones has strived to develop a large and comprehensive range of washing and separation plants, which are now in use all over the world, mainly working on coal beneficiation, allowing our customers to achieve much higher value yields from their raw coal extraction. 
Parnaby 100t/ph dense medium drum mobile for coal-washing and beneficiation in South Africa.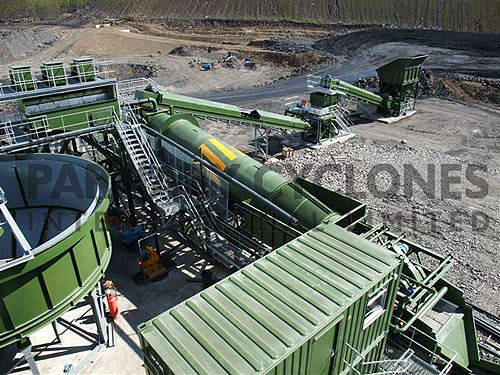 Parnaby 150t/ph natural medium barrel wash plant, for coal-washing and beneficiation in the UK.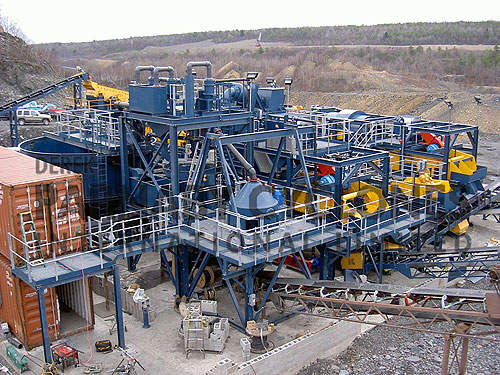 Parnaby 200t/ph dense medium drum and cyclone plant for coal-washing and beneficiation in Pennsylvania.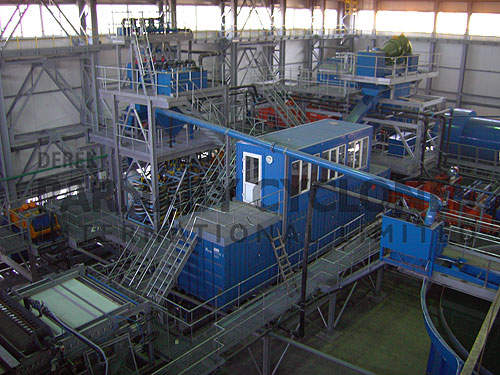 350t/ph dense-medium drum and cyclone plant for coal-washing and beneficiation in Russia.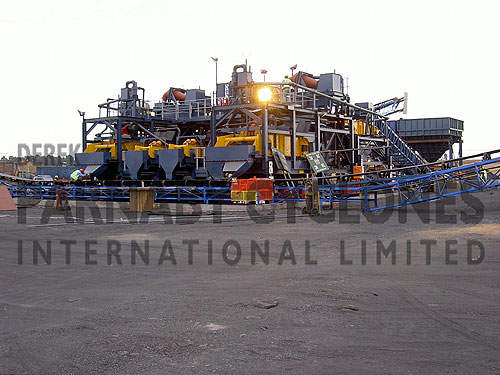 Parnaby 200t/ph dense-medium cyclone plant for coal-washing and beneficiation in South Africa.
Many Parnaby Cyclones plants come complete with a Parnaby full effluent treatment system, allowing the recycling and re-circulation of the washing water required in the washing and separation process. This, complete with high-efficiency drives, and magnetite recovery systems, make running a Parnaby plant very economical.
Separation plant installation and maintenance
From the success of the 'Parnaby process', the company has grown to international status with plants operating on five continents.
Parnaby Cyclones provide a full turnkey service, comprising design, manufacture, transportation of equipment, installation and commissioning by our trained Parnaby engineer. Parnaby Cyclones also offers a comprehensive training course for all of our customers, plant operators and general site-maintenance personnel. 
Separation plants design and after-sales service
Parnaby Cyclones is totally committed to providing excellent customer service. Parnaby Cyclones is very aware that every customer has individual and often unique requirements.
Parnaby Cyclones designs and supplies a wide and complex range of systems and equipment, and consider each customer's needs in great detail before recommending the best solution. Our comprehensive customer care includes:
Site visits, evaluation and advice on budgeting
Tailored design to customer's specification
Turnkey project through design, supply, installation and commissioning
Guaranteed after-sales service
Spares and maintenance packages
Health and safety documentation
Project management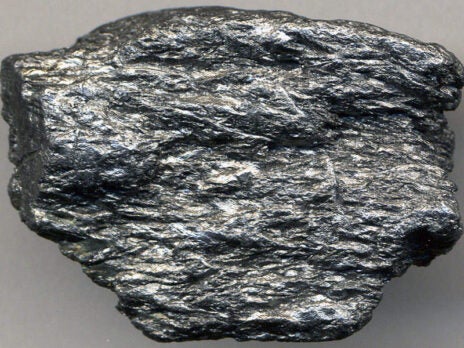 The Matawinie graphite project is located in Saint-Michel-des-Saints, approximately 130km north of Montreal, Canada.
Derek Parnaby Cyclones International
Chilton Industrial Estate
Chilton (near Ferryhill)
County Durham
DL17 0SH
Other
United Kingdom



Telephone Number




Fax Number




Email Address