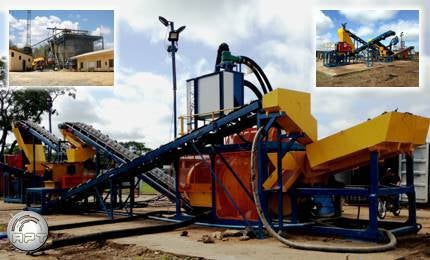 Appropriate Process Technologies (APT) engineers and supplies complete modular mineral processing equipment.
Designed with attention to detail, APT products are aimed at reducing start-up costs, plant installation times, energy requirements and environmental impact.
APT's processing plants and upgrade solutions enable the recovery of gold, diamond, tantalite, chromite and other minerals. APT's plants are easy to run and are easily relocatable, allowing clients to move with their mineral resources.
Appropriate Process Technologies
Washing,crushing and grinding plants
APT incorporates its washing, grinding and crushing equipment in its research and development facility and has perfected this machinery for both small and large-scale mining sectors.
These plants begin as startup or exploration modules with an initial hourly processing capacity of 3t, and can increase in size through to a processing capability of 250t an hour at various sizes within the bouquet.
Cyanidation plants
An industry first, APT's TriTank is composed of six triangular sectors in one tank, as opposed to the conventional six-tank design.
The TriTank features an improved, simplified mixing profile, which eliminates the problems related to circular tank operations. These tanks have a wide range of applications and can be set-up for carbon-in-pulp (CIP), carbon-in-leach (CIL), or carousel operations with elution and electrowin options.
Upgrade solutions for mineral processing
APT's range of upgrade solutions are mercury-free and can be bought individually or with its plants. With a a feedrate of 50kg/h, the GoldKonka Box is the company's smallest upgrader.
Despite its size, this upgrader challenges the effectiveness of mercury and conventional shaking tables, and can be used with both APT's exploration and artisanal development kits. The company also supplies shaking tables, including the 1,200kg/hr FLS-MT table, or intense leach systems for larger developments.
Field assay laboratories
The APT Field Assay Laboratory was created for larger mining developments, allowing exploration to be managed from start to finish at one convenient, modular and relocatable office laboratory.
The field laboratory is available in three different configurations, namely cyanide plant monitoring, base metal operations and gold mine grade control and assay.
Mineral test work services
APT also provides specialised mineral processing services through its preferred ISO 9001:2008 / SANAS certified laboratory, Peacocke & Simpson. After going through the initial testwork report, APT then establishes the best equipment to suit its client's needs.
APT's hard rock range uses jaw crushers and fine grinders with additional processing and recovery modules added as required.
Appropriate Process Technologies (APT) provides modular processing plants to clients in the mining and minerals industry.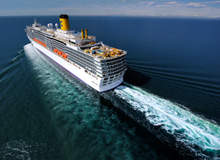 The Mpokoto gold project is located approximately 250km west of the mining town of Kolwezi, within the Katanga Province, Democratic Republic of Congo, and approximately 25km from the Zambian border.
Following on the back of the huge success of the larger TriTanks, APT once again has designed a product to address the small-scale start-up market.
Appropriate Process Technologies
218 New Market Road
North Riding
Johannesburg
2162
South Africa