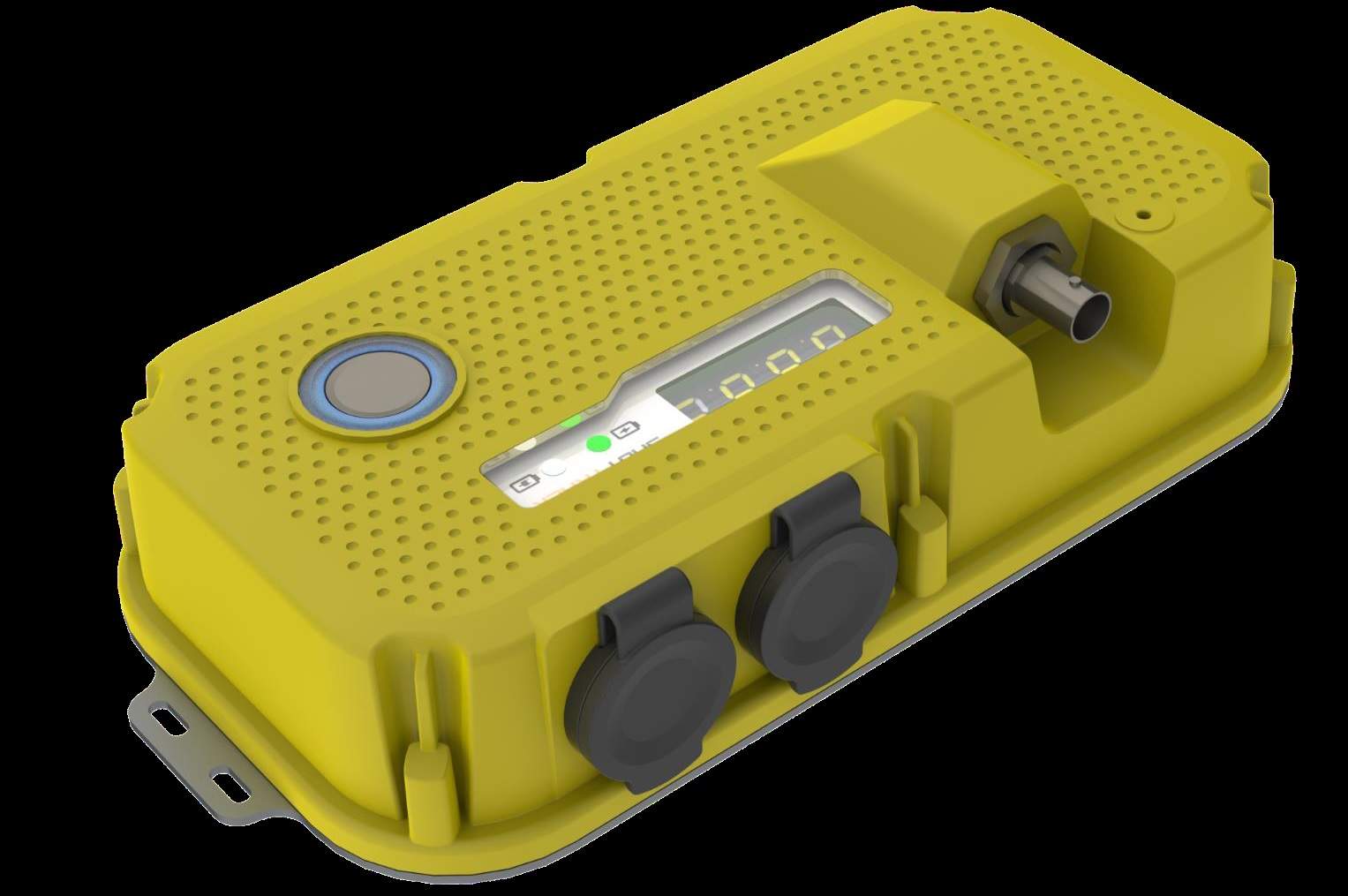 Velocity of Detonation (VoD) is the velocity at which the shock wave travels through an explosive charge upon detonation.  The ShotTrack VoD 305 is the next-generation VoD monitor, designed and manufactured for ease of use, refined performance and reliability. Its features include:
One channel – Time-domain reflectometer – Simple, one channel use
Consumable: Standard co-axial cable – Readily available and economical
Max cable length: 305m – Standard reel size
Pulse type: -6V – Electronic Det compliant
Sample rate: 256Khz – Fast sample rate
Runtime: 12 hours+ – Reduces loss of data due to delays
Size: 18 x 7 x LJ cm – Compact, lightweight and portable
Multi LED status indicator in ON/OFF – Indicates Bluetooth/SET/triggered
Resolution: nominally 90 picoseconds – High-accuracy
Dead zone: First 30 meters of cable – Large portion of usable cable
Timing: GPS synchronized timing – Precise timing and cross referencing
IP 67 rated case – Rugged and weather proof
VoD measurement on site/research – Versatile
USB or Bluetooth long-range wireless – In the office or onsite data download
One button operation – Automatic cable detection and SET feature
Remote base station connectivity – control data globally
The ShotTrack VoD 305 is available right now and will soon be accompanied by the ShotTrack ViB and ShotTrack BiC, two other products that adhere to ShotTrack's dedication to design, development and manufacture of state of the art electronic monitoring equipment for the use in mining and construction industries.