Coregas produces and distributes compressed gases, bulk liquids and associated equipment to a variety of industries.
Our solutions are used by mine operators and speciality users such as laboratories and healthcare.
Gases specially for mining and mineral processing
Coregas provides a complete portfolio of gases and equipment for industrial, speciality, healthcare and process gas applications. This enables Coregas to meet all the gas specifications of mining and minerals companies, including multi-site operations.
Ranging from single cylinders, through multi-cylinder packs to on-site vessels of gases and mixtures, we specialise in supplying the right gas in the volume and frequency you require, as well as the necessary equipment to complement it.
Coregas develops gases, liquids and related requirement for the mining sector.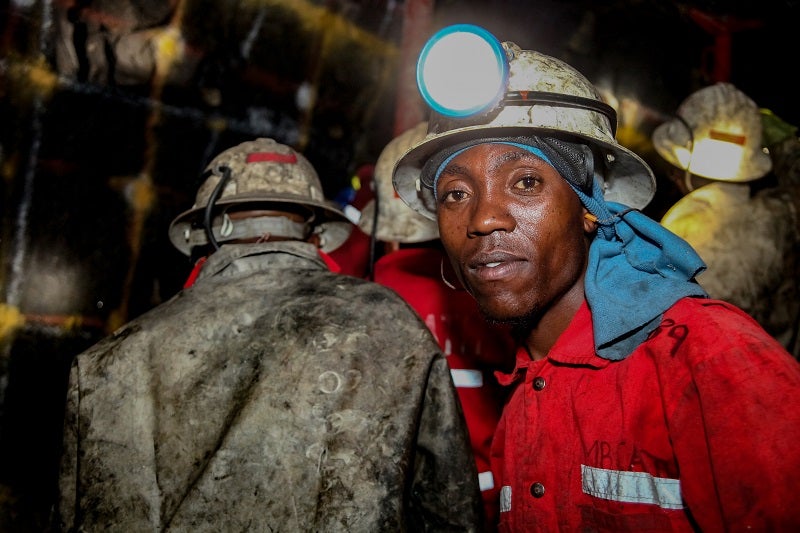 Our solutions are suitable for surface and underground mines.
Coregas aims to meet the gas requirements of our clients.
We provide gas mixtures for welding and maintenance.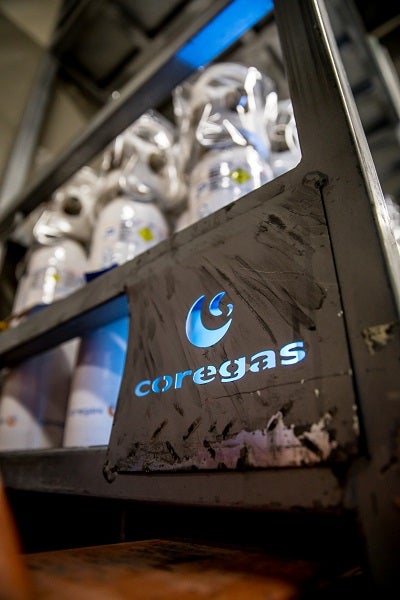 We offer gas cylinders in single or multiple packs.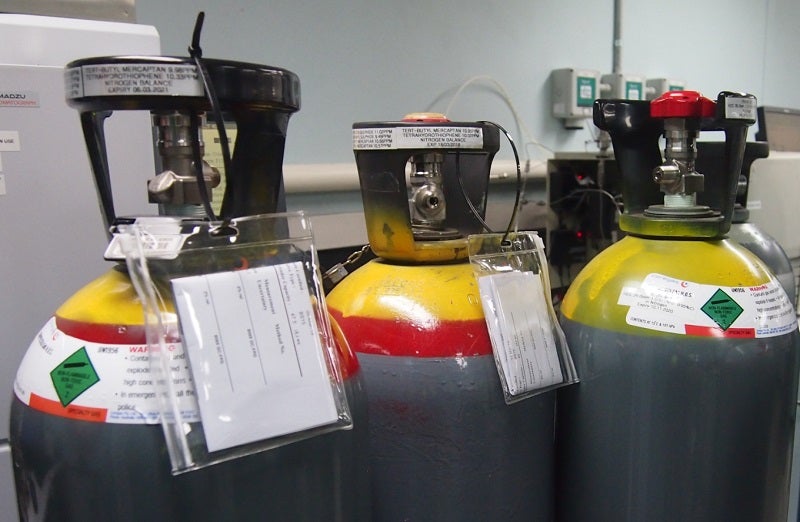 Our calibration gases are suitable for laboratory instruments.
In addition to speciality gases, we supply leak detectors or gas monitoring equipment.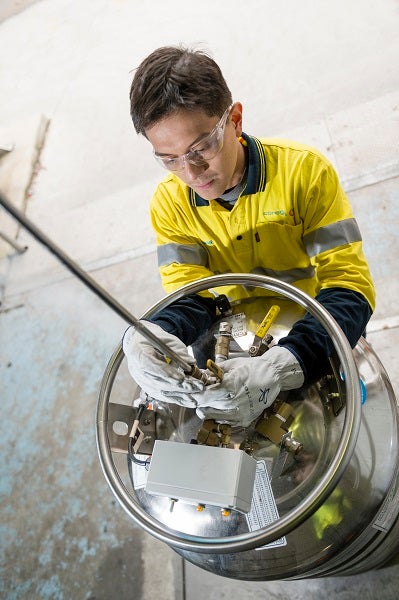 Our engineering team can help clients with bulk and microbulk applications.
Consistent gas supply in Australia
The majority of Coregas branches have storage tanks and filling facilities to ensure we can fulfil next-day delivery commitments across Australia and New Zealand.
We guarantee a reliable supply of quality gas in specific volumes. With one of the largest air separation and hydrogen production facilities in the southern hemisphere, we produce oxygen, nitrogen, argon and hydrogen in bulk quantities. We also operate the largest acetylene plant in Australia.
In addition to more than 500 partners, Coregas' own distribution network enables locally sourced products. For bulk supply, Coregas owns and operates a large modern fleet of tankers and trucks to transport liquid gas throughout Australia.
High-quality gas distribution services
As an ISO 9001 company endorsed by Australian and New Zealand standards, Coregas aims to deliver high-quality gas manufacturing, packaging and distribution.
A supplier of speciality chemical testing and product reference gases, our laboratory was the first in the Australian gas industry to receive accreditation from the National Association of Testing Authorities (NATA) to manufacture compliant reference gas mixtures.
Since then, we have maintained our laboratory's accreditation at the highest levels to prove the quality of our gases. We received our most recent certificate, to produce reference gases to ISO 17034 in March 2019.
Bulk gases for mining
Coregas supplies gases and liquids for bulk applications in the mining sector.
Our gases are used in applications such as inerting, wastewater treatment and refining, in-laboratory processes, maintenance and speciality applications such as instrument calibration.
Our inertisation gases include:
Nitrogen for inerting goafs, purging pipelines or blanketing tanks
Oxygen for wastewater treatment, leaching or roasting
Carbon dioxide for precipitation, leaching and control of pH
Welding and cutting gases for maintenance applications
Coregas offers the full range of welding and cutting gases across Australia.
From oxy-acetylene to shielding gases such as argon and related mixtures, we can provide a gas to suit your requirements and advice on how to optimise processes.
Calibration and laboratory gases
Coregas' calibration gases for laboratory instruments, leak detectors or gas monitoring equipment are part of our standard product range.
Our portfolio also includes speciality gases commonly used in laboratories.
Technical expertise, support and engineering services
For cylinder gases, Coregas offers the latest cylinder technologies to enable you to reduce cylinder holdings while maintaining the same volumes of gas stored on-site.
For bulk and micro bulk applications and installations, our team of engineers work closely with you in understanding your requirements to ensure we supply gases and equipment in the most cost-effective and convenient way.
About Coregas
As a Wesfarmers company, Coregas is a major gas supplier to the primary metals and minerals industries across Australia.
Having supplied mining companies for more than 44 years, we can provide a complete package of gases to support mining operations.
Our knowledge and experience have accumulated from a long history of supplying mining operations, ensuring our team can supply customised products, services and advice to improve your productivity.