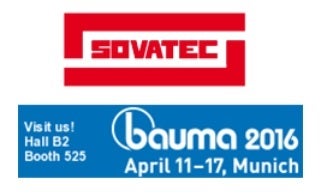 Sovatec takes part at Bauma 2016, the world's leading exhibition for the construction industry that is held in Monaco of Bavaria from 11 to 17 April 2016. We look forward to meeting our customers at our booth n. 525 in Hall B2.
Due to the increase demand in July 2016, as part of the new plant production...
The square-mesh TEXO screens are calibrated and shape retaining of round wire of high-tensile steel...