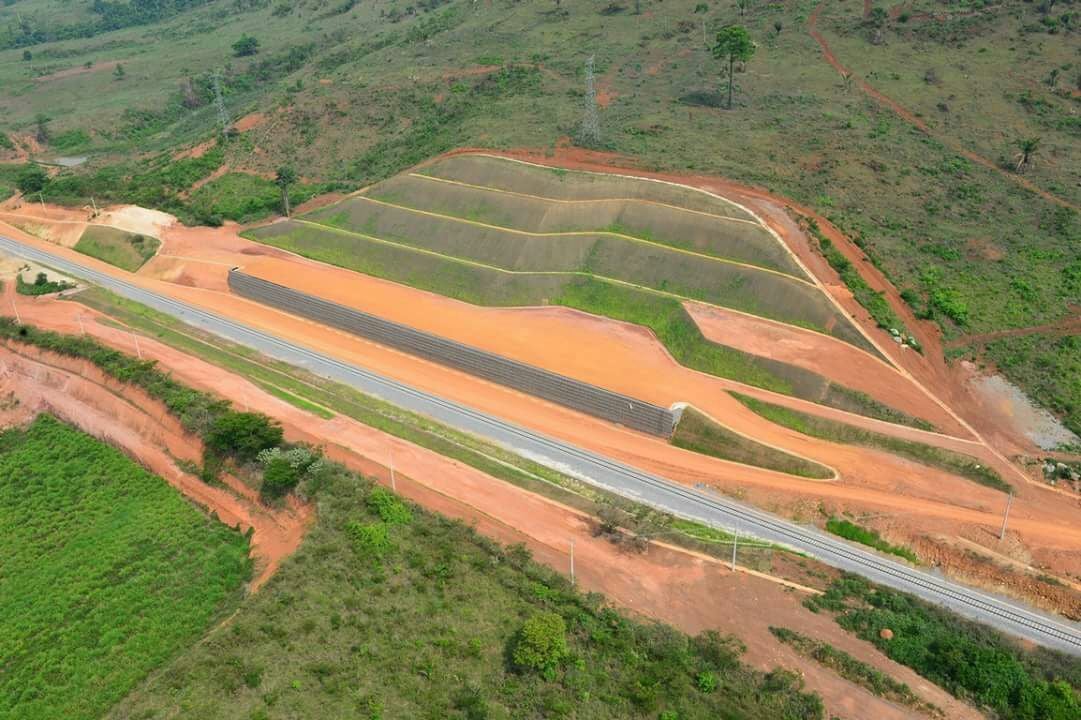 The S11D Eliezer Batista Complex is the largest mining complex in Vale's history and Maccaferri provided rockfall hazard mitigation measures to protect the mine railway infrastructure.
Located in Canaan dos Carajás, in South-Eastern Pará State, the S11D Eliezer Batista Complex has an iron ore production capacity of 90 million tons per annum (MTPA), making it the largest iron ore mine project in the world.
In the case of the S11D Complex, the iron ore is transported by the Estrada de Ferro Carajás (EFC), through a new 101km-long railway extension.
This railway passes through difficult terrain, including cuttings where there was a risk of rocks and debris falling onto the tracks.
Rockfall protection and mitigation are key elements in the security and safety of mine works, people and infrastructure. These challenges had to be considered in the design process since even small rockfalls could block the railway line, preventing transportation of iron ore, causing far-reaching economic effects beyond the immediate disruption.
Addressing these project requirements, Maccaferri deployed more than 20,000m² of SteelGrid® high-strength rockfall protection mesh, which was used for rock containment and protection at different locations along the new rail extension. The SteelGrid® mesh secured to the rock slope contains and controls rocks falling from the face, and prevents them landing on the tracks.
Elsewhere along the railway extension, the cutting works destabilized existing soil embankments. In these locations, slope stability was the problem rather than rock falls. In these areas, slope reinforcement measures were required. Our Terramesh soil reinforcement units were used which feature a gabion fascia element with an integral double-twisted steel wire mesh geogrid. These geogrids are placed within layers of compacted backfill, reinforcing it. The Terramesh® system solution proved to be the most technically and economically viable solution from those proposed.
MacService, the Maccaferri company installing the solution, were awarded the project for their efficiency, quality and commitment to safety requirements. At the end of the project, MacService was awarded the 'Final Sprint – Juntos na Realização do Zero Dano' accolade by Companhia Vale do Rio Doce-VALE.
The mine complex is at the forefront on several technologies, for instance, it includes a truck-less system, which replaces the traditional off-road trucks with conveyor belts and reduces diesel fuel consumption by around 7%. It also uses a technique called natural moisture or dry processing, which cuts water consumption and does not require the use of tailings dams, reducing environmental impact.
Maccaferri UK and Ireland technical manager Nicola Brusa is to be a guest speaker at...