Vista Data Vision (VDV) offers software solutions for handling data collected from mining monitoring systems.
The VDV software platform incorporates a wide variety of features and functions, including network monitoring, comprehensive alert system, data presentation, and scheduled reports.
Software solutions for management of mining log data
Developed by instrumentation experts, the VDV software solution includes highly flexible access controls to data; a wide variety of tools and features for data presentation; and reporting such as dashboards, real-time displays, alarms, trend-lines, and displacement graphs.
The selection of features and tools is expanding. Clients are offered access to VDV professionals for dedicated assistance and ongoing support.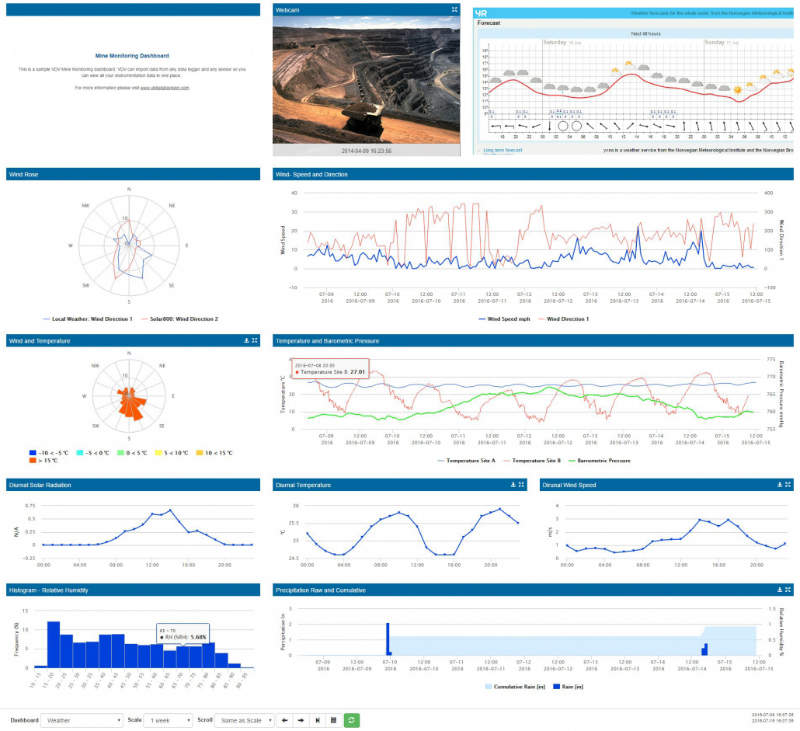 Customisable dashboards provide a quick way to gather the most important project data on one screen.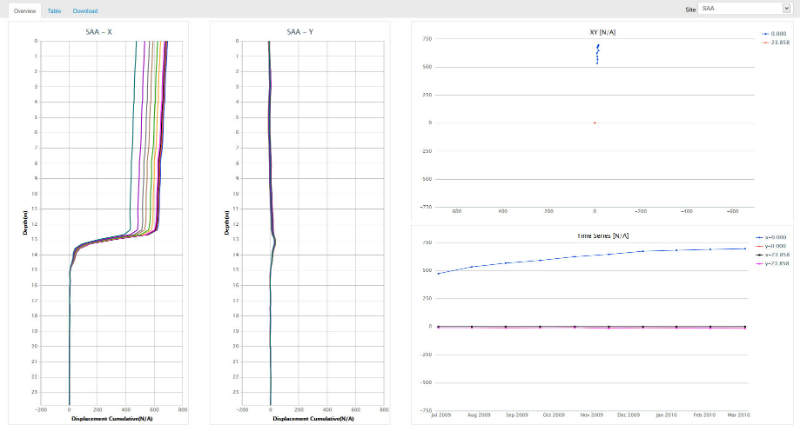 VDV effectively displays data from in-place displacement sensors and ShapeAccelArray (SAA) sensors. Each displacement graph may be customised by background layers and alarm limits.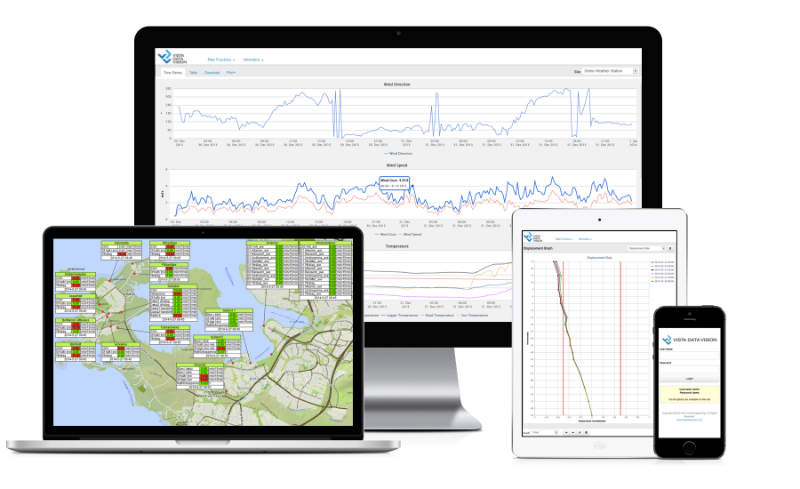 The VDV web interface is designed to work with the latest mobile and tablet devices. When viewing the interface on a mobile or a tablet device, the web page will adjust to the screen size.
VDV is used in mining and geotechnical projects all around the world.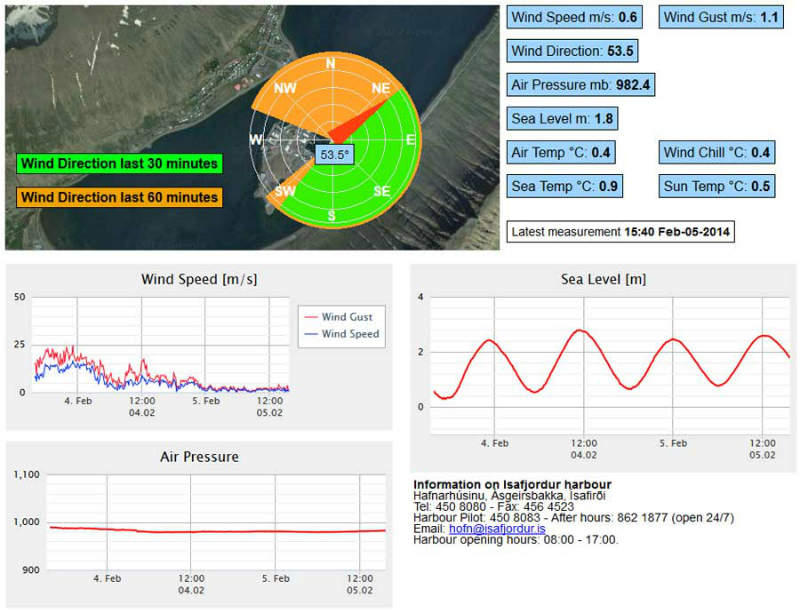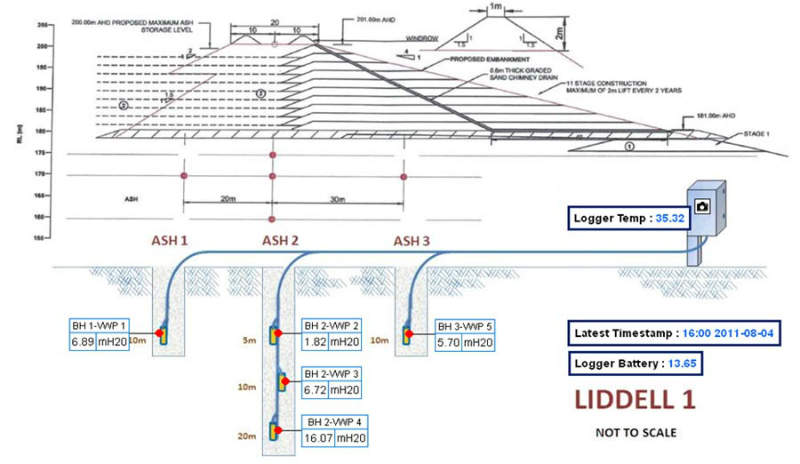 Real-time display (RTD) is used to give users a clear overview of all data on a single page or on multilevel pages.  The latest data can be viewed as numerical indicators and as trend lines on graphs.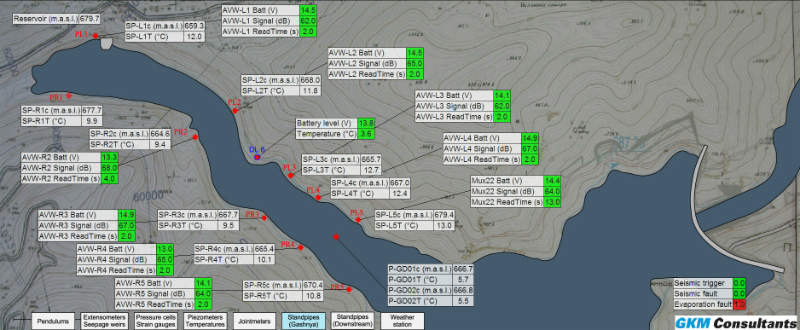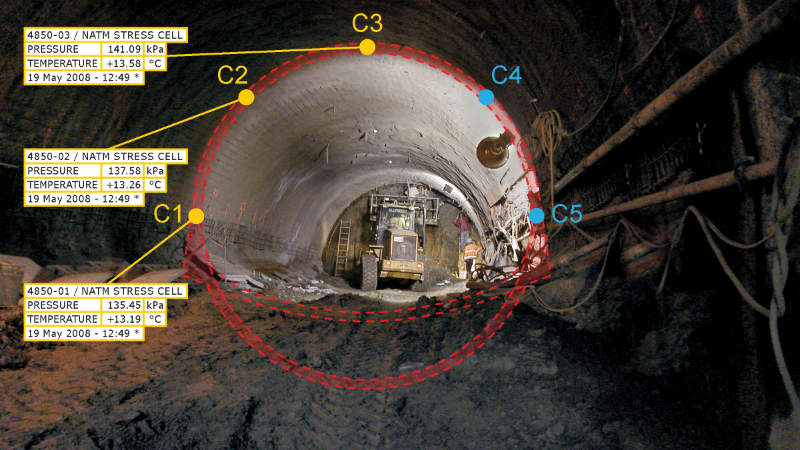 Any image can be used as a background in a RTD. Each variable, graph or other component can be positioned to fit the background photo.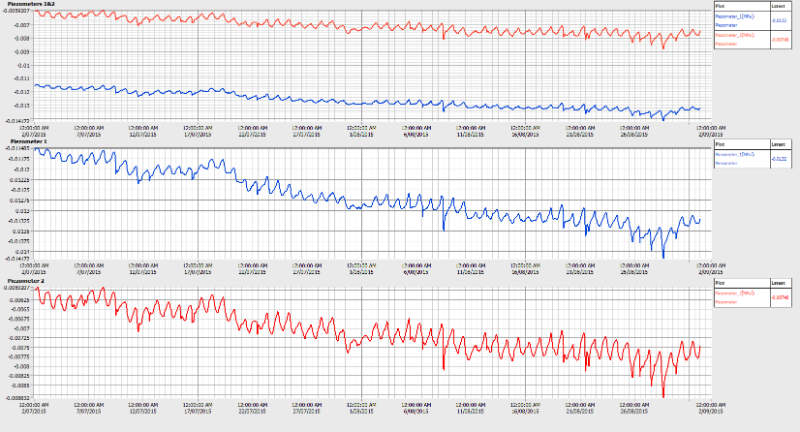 RTDs can be made to fit any project. Alarm status and data update monitoring of each variable may be indicated by background colour, with green meaning that no alarm has been triggered.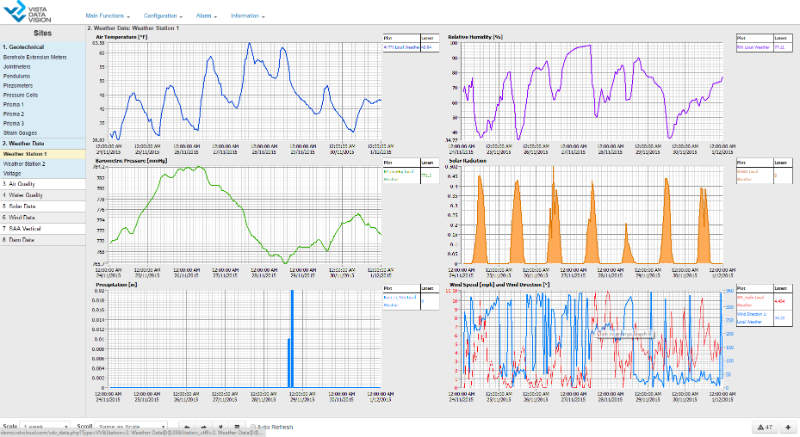 With RTDs, it is simple to graphically show the location of each sensor and real-time readings, such as over a background image.
VDV can be installed locally or operated as a cloud-hosted solution. Data loggers are configured to send information directly to VDV. The data can viewed from anywhere by logging into the VDV web-based interface on a web browser. For security purposes, depending on how data is collected, VDV may also be run on a single PC behind a firewall, with little or no external connection.
It is simple to navigate the platform features using the simple point-and-click VDV interface, and data from multiple sites can be imported and organised effectively. Users can be granted access to specific sites, features and graphs as appropriate.
VDV is simple and easy to use. Users may use tablets, smartphones or PCs to access data, respond to alarms, and modify the data presentation, all of which is controlled by a powerful access control system.
Other features include scheduled reports, data download, data validation, automated data forwarding, virtual variable, and a powerful selection of analysing tools. Specific geotechnical data handling tools include displacement graphs, ShapeAccelArrays (SAA) handling, and burst data delivered from vibration recorders.
Cloud hosted or locally installed
VDV imports information from any data logger to a locally installed or cloud-hosted database where it can be viewed and analysed in real-time. A web based browser can be used to access the data on a simple point-and-click interface, which includes a wide selection of features and tools.
The platform can also run inside a protected LAN network.
There are many benefits to using a VDV software platform and features, such as:
Robust software: VDV has been monitoring instrumentation data worldwide, 24/7 for the past 20 years
Local installation: Data is collected to customer's own server, and they have full control of the system, and a private VDV server can offer cloud hosting to your customer's clients
No coding: VDV offers a point-and-click interface with no coding needed. The platform takes care of all database interactions automatically
Maintained: Frequent updates mean that VDV is updated every year as required by changes in operating systems and communications
Easy-to-use: VDV is fully functional out of the box; a local or cloud system can be up and running within a few hours
Scalable: The platform fits any size of data monitoring system, from one data logger to thousands
Powerful tools: VDV offers a vast selection of data handling and presentation tools and features, including trend lines, overview maps, alarm service, dashboards, reports, data download, virtual variable, and data validation
Training and system setup to help with installation
Vista Data Vision offers both on-site and online training. Guidance and setup includes software installation, software configuration, as well as employee training.
VDV training grants a client all the necessary infrastructure and knowledge required to run and maintain their own data monitoring system.