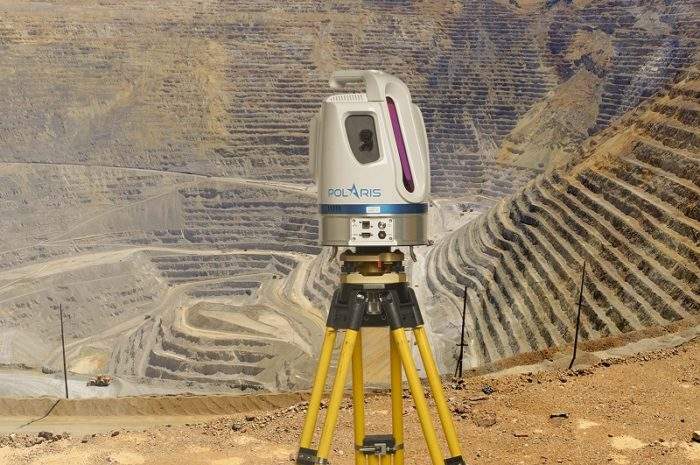 Geospatial solutions provider Position Partners announces a distribution agreement with Canadian-based mass data capture manufacturer, Teledyne Optech. The new partnership will see Position Partners distribute the Polaris series of long-range scanners, as well as Teledyne Optech's mobile mapping solutions throughout Australia, New Zealand and Papua New Guinea.
Position Partners CEO Martin Nix said: "Teledyne Optech's range of high-accuracy, long-distance scanners are ideally suited to the mining, engineering and construction markets, making them a great fit for our customers."
Teledyne Optech's Polaris model is a terrestrial 3D laser scanner that can deliver high-accuracy point clouds up to distances of 1.6km. Ideal for mining, civil engineering and other long-range applications, the Polaris also includes a built-in camera for 360° photography and geo-referencing for survey information.
For mobile mapping applications, the Maverick is a uniquely portable system that weighs less than 9kg and can be assembled on any vehicle fitted with a roof rack or other suitable frame in less than 15 minutes. Unlike other solutions that require significant installation time and expertise, along with external computers to record data, the Maverick is an all-in-one setup that is ready to work in minutes.
For survey grade accuracy on vehicle mapping applications, Position Partners will also work alongside Teledyne Optech experts to deliver the Lynx advanced scanning and lidar mobile platform. This custom-designed solution offers the very highest standards of performance and millimetre-level accuracy.
"The Polaris is an exceptional solution for precision long-range laser scanning applications and the Maverick is ideal for customers that need a reliable, self-sufficient mobile mapping system that you can easily transport," said Paul Malatzky, Position Partners scanning systems market development manager.
"Teledyne Optech products complement our range of Z+F and Topcon scanning instruments to offer customers a reliable, high-performance solution for every application," he added.