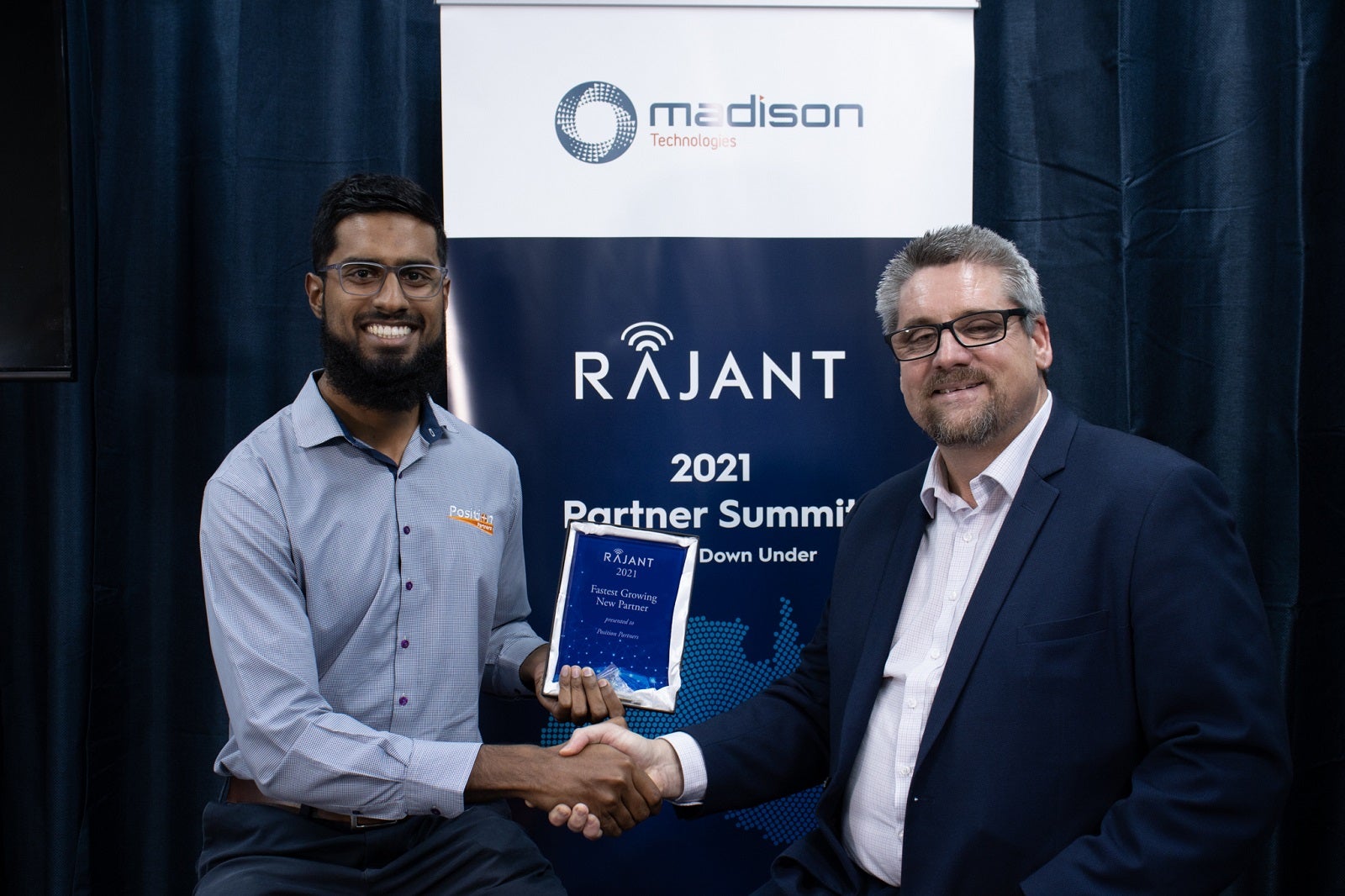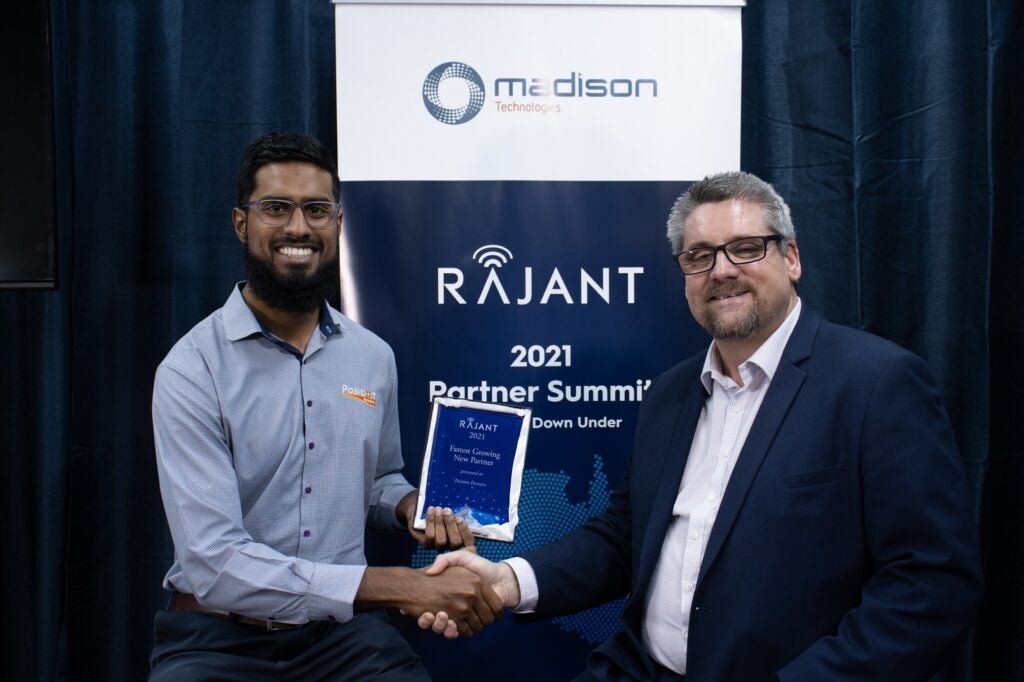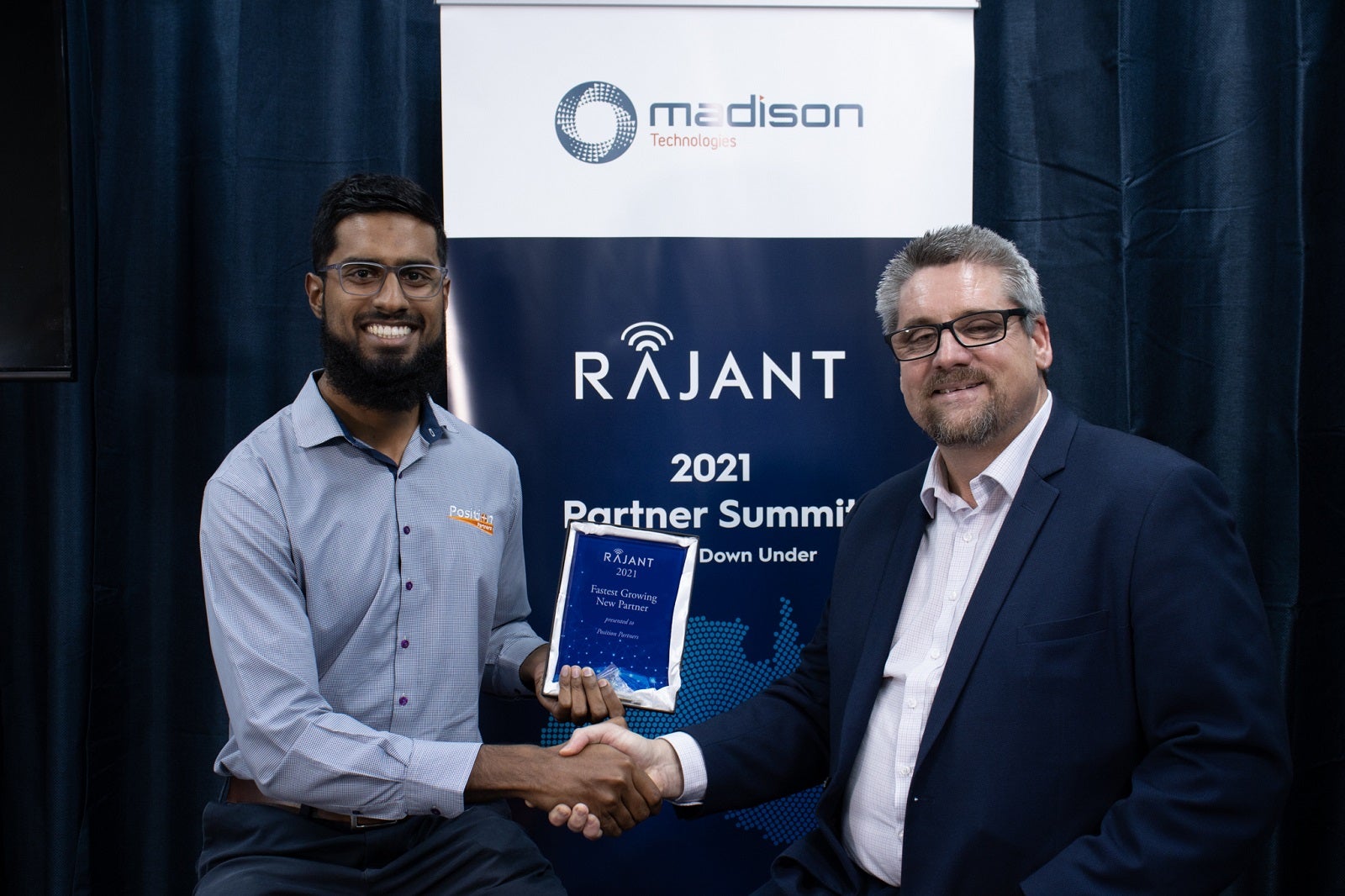 Intelligent positioning solutions provider, Position Partners was awarded 'Fastest Growing New Partner' at the Australian Rajant Partners Summit held in Brisbane in November. The event, hosted by Rajant's Australasian distributor Madison Technologies, was a chance for Rajant to recognise contributions by its partners over the year.
"We are honoured to have received this award as the fastest-growing new partner," said Andrew Granger, Mining Business Executive Manager at Position Partners.
"Our success with this solution is thanks to the wonderful support we have received by the teams at both Madison Technologies and Rajant, who have worked alongside us at every stage to give our customers the best possible outcomes," he added.
Rajant specialises in creating industrial wireless networks for a diverse range of applications, including military, mining, infrastructure, agriculture, healthcare, and other specialist uses. The company's Kinetic Mesh technology is designed to provide fully mobile, reliable broadband connectivity in the most challenging environments.
Since becoming Rajant partners through Madison Technologies in 2020, Position Partners has successfully deployed two Rajant mesh networks at mine sites in Western Australia, with another three sites anticipated to rollout over the coming months.
"Our customers work in some of the harshest and most remote environments on Earth, with little to no cellular connectivity," Mr Granger explained.
"To successfully enable fast, fully mobile Internet connectivity in these challenging and dynamic environments is testament to how robust the system is and how capable the teams are to partner with us and deliver a solution that works as promised."
For more information, please contact Position Partners.