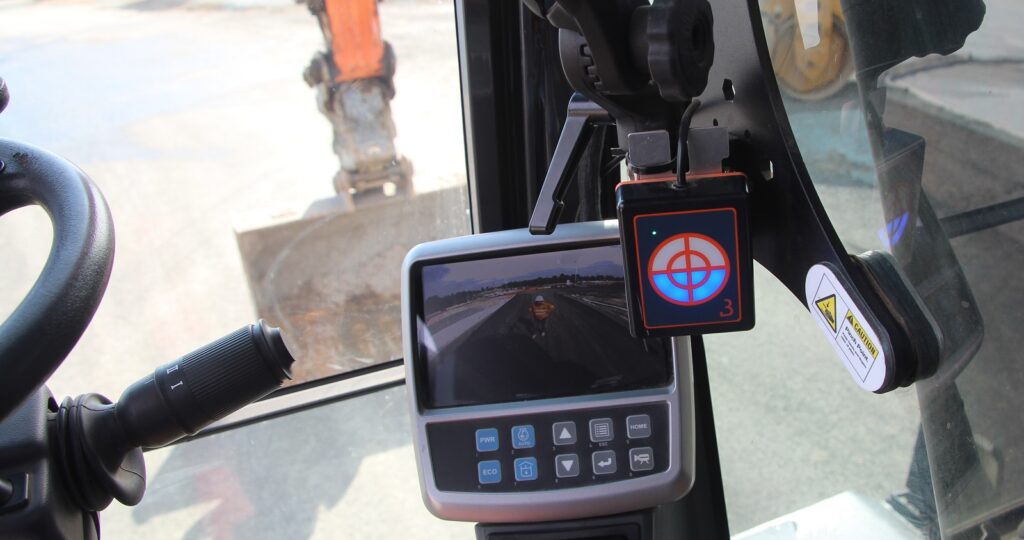 In October 2021, Presien and Position Partners announced a distribution agreement to expand access and implementation of Blindsight, the simple, pre-trained AI safety system for heavy industry. By helping plant operators prevent collisions with real-time alerts and comprehensive safety reporting, Blindsight effortlessly protects workers in the most dynamic industrial environments.
Unlike other alert systems and safety solutions, Blindsight's integrated camera and AI software sees, understands, and alerts operators to potential hazards. The Blindsight system can be installed on mobile plant or fixed infrastructure, anywhere.
"We developed Blindsight because we wanted to create a world where every worker is safe, and every employer is successful," said Mark Richards, CEO of Presien. "Using AI allows us to protect workers in the most complex of situations and quantify safety metrics, all at once."
Blindsight's pre-trained AI automatically detects people, vehicles, traffic cones, and custom objects unique to each worksite. With automatic, over the air updates, the system is constantly learning and improving. The systems' in-cab visual, auditory, and haptic alerts immediately notify operators to the presence and direction of dangers in real-time. Blindsight can also easily be set up for specific use cases, such as when a plant is operating in reverse or inside a geofenced area.
Supporting employee safety at every level of the organisation, Blindsight automates health and safety reporting for operations and compliance. Videos and detection-event data are available in the cloud 24×7 and can be viewed in real-time via Blindsight's mobile and web apps.
Through the distribution agreement between Presien and Position Partners, these capabilities will be available in Australia and New Zealand for the first time.
"Increasing safety around working heavy machinery is of paramount importance to our customers, so we are excited to announce our agreement with Presien and introduce Blindsight to the building, civil and mining sectors in Australasia," said Martin Nix, CEO of Position Partners.
"Feedback from early adopters has been extremely positive, particularly around Blindsight's automated detection of people without the need of a wearable tag," he added. "It is an excellent example of how Artificial Intelligence can be used to benefit humankind."
Presien is an AI company that traces its roots to construction and engineering. Presien's technology has been tested and proven in the most demanding environments, like construction, mining, and manufacturing.
For more information about Blindsight, contact Position Partners.