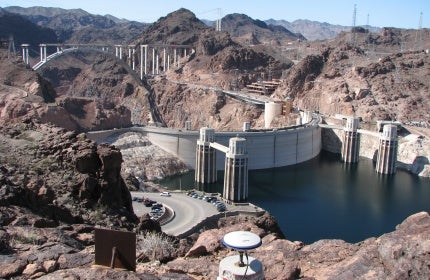 Orion Monitoring Systems Inc delivers high-precision GPS / GNSS satellite positioning solutions to monitor the deformation of engineered and natural environments.
Satellite monitoring solutions for mining operations
Orion provides a single source for satellite-based displacement tracking by offering comprehensive GNSS monitoring systems, consisting of autonomous field stations coupled with network operations software enabled for carrier-phase differential processing.
The company continually develops systems to effectively address real-world monitoring problems in industry such as mine site planning at surface and open pit operations. Past solutions have been implemented via the company's: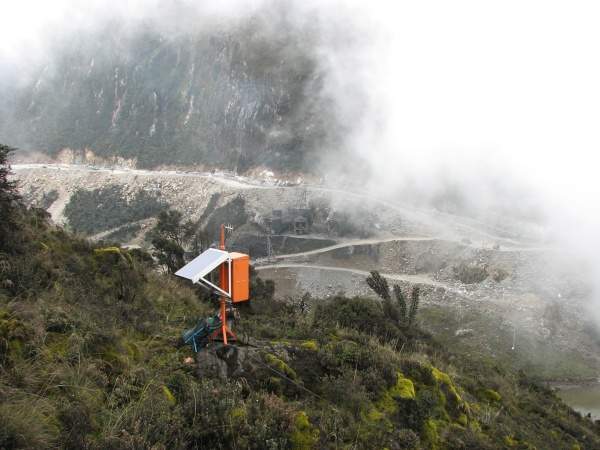 Orion's MultiPoint-3 GPS field station monitors slope face over block-cave subsidence zone. This single station operates three GPS points over a range of 200m.
Portable monuments and a relatively lightweight field station enables rapid deployment and relocation as ground failure accelerates. The CAN-GPS field station is suitable for monitoring pit wall overhanging a perceived active fault.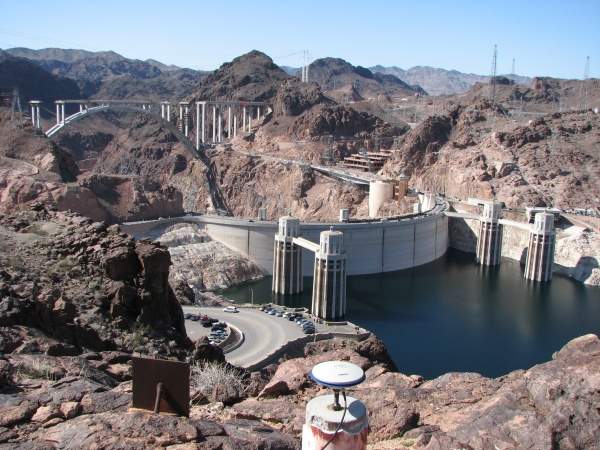 GPS reference point supports periodic surveying of the Hoover Dam (Arizona side). Orion utilised a five-station mobile network that allowed semi-annual occupations of this and other dams on the lower Colorado River.
MultiPoint station that employs a single communications device, power supply and enclosure to service multiple GPS points
Infrastructure station that utilises existing power and communications equipment to reduce station cost and implementation burden
CAN station, a lightweight station for rapid-deployment and emergency response
Orion's software incorporates both kinematic and static GNSS processing in single and dual frequency versions in independent and combined implementations to address the full range of displacement monitoring regimes.
Geodetic surveying, structure, mine and slope stability monitoring
Orion's roots are in the development of GPS methods for plate tectonic monitoring, but the company's initial focus was on the application of real-time kinematic (RTK) GPS to monitor the response of long-period structures to seismic events.
During its early years, Orion implemented high-rate GPS with strong motion accelerometers on tall buildings in Los Angeles and San Francisco, California.
The company then returned to its work on crustal deformation monitoring to implement a system featuring static L1 GPS processing, creating a cost-effective solution to monitor slow-developing deformation. These systems are particularly suitable for dam and slope stability applications in the mining industry.
Improvements in precise satellite surveying technology
Orion offers high-precision satellite surveying services, a technology verging on a new age due to the modernisation of existing GPS and GLONASS satellite systems and the ascendance of new constellations in Beidou and Galileo.
Increased satellite counts will enable monitoring at previously inaccessible geomorphic and urban canyons, providing redundant measurements to accelerate the delivery and increase the reliability of ambiguity-fixed positions.
Continued expansion in GNSS board development will continue to decrease pricing, allowing Orion to extend cost-savings and increase network station density for its customers.
In preparation for the coming improvements, Orion has reset its system designs by:
Engineering a new, smaller, lighter, multipurpose field-station core that offers greater application flexibility
Equipping that core with GNSS receivers that are software upgradable to all GPS, GLONASS, Beidou and Galileo constellations / frequencies
Overhauling its processing software to enable ambiguity-fixed GPS, GLONASS, Beidou and Galileo data processing in both static and kinematic modes
About Orion Monitoring
With networks deployed across five continents for over 15 years, Orion continues to provide the most adaptable, cost-effective, GNSS-enabled displacement monitoring solutions to industrial clients.