Since 1976 mining and exploration companies worldwide have been using MineMap software to develop cutting-edge solutions for their exploration and mining requirements. The results of using MineMap software speak for themselves:
Ease of use
Accuracy
Improved automate tasking capability
Improved data management for mining and exploration
Improved geological modelling
Enhanced mine planning, surveying and production management
Increased productivity
Improved powerful 3D graphic interface
Live plan / section plotting, files update with latest changes when reopened
Improved skill sets
Multilingual capability to meet international requirements
Improved environmental management
Enhanced systems integration
Improved data security and auditing capability
Where possible, we provide tailored client-specific features as well as regular software updates.
Integrated mining software system for mine planning
MineMap IMS is the world's first fully integrated mining software system, giving mining professionals the flexibility to rapidly respond to changing conditions and make decisions using cutting-edge mining software features, including geological modelling, optimisation, mine design, scheduling and reconciliation.
With changes in professional staff, mining and exploration companies rely on MineMap software's ease of use to ensure new users are operational quickly. To assist in this, MineMap provides basic online training free of charge.
Drill data management.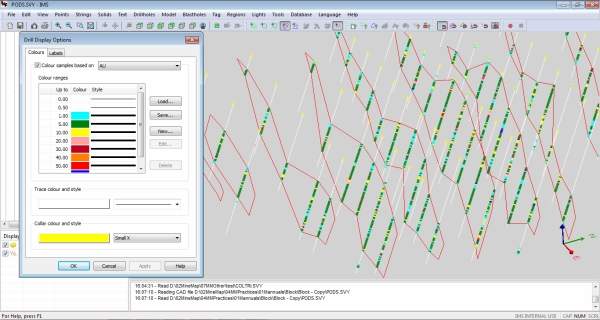 MineMap software helps mining companies to develop innovative solutions for mining and exploration requirements.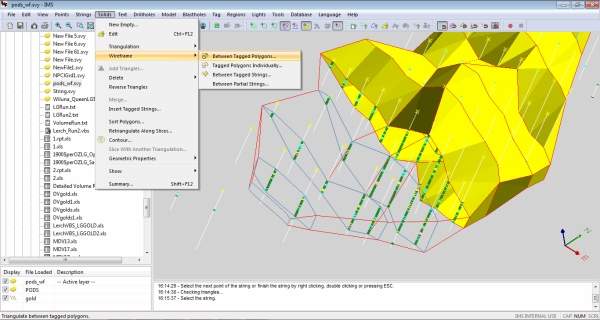 Geological modelling.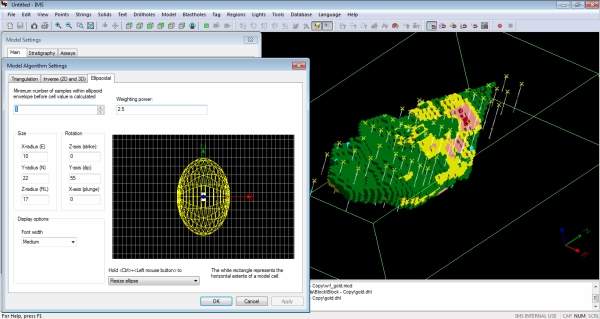 Block modelling.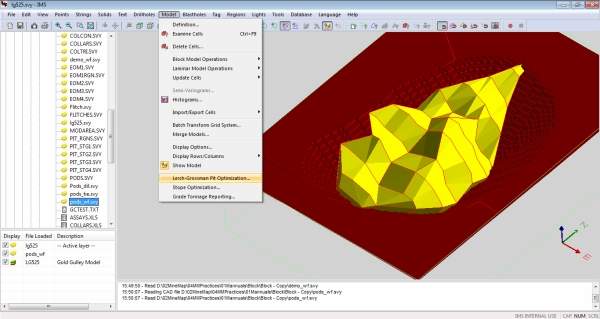 Lerch-Grossman pit optimization.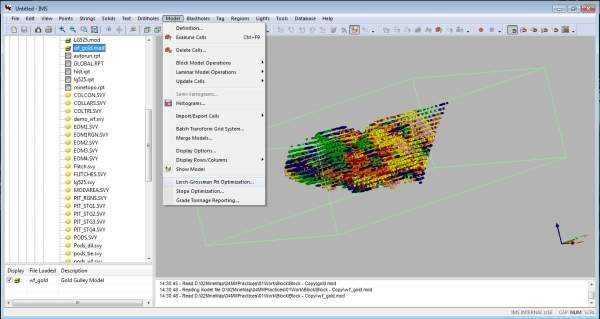 MineMap IMS is a fully integrated mining software system that enables rapid response to changing conditions.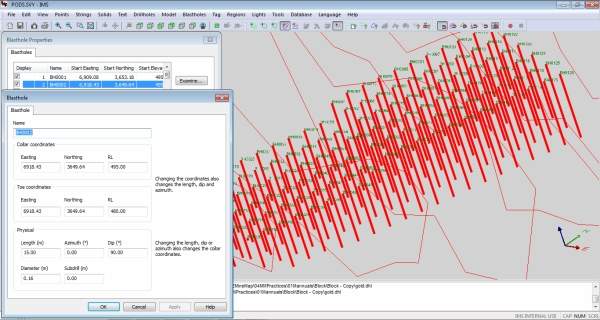 Blastholes design and management.
Open pit mine planning, design and scheduling.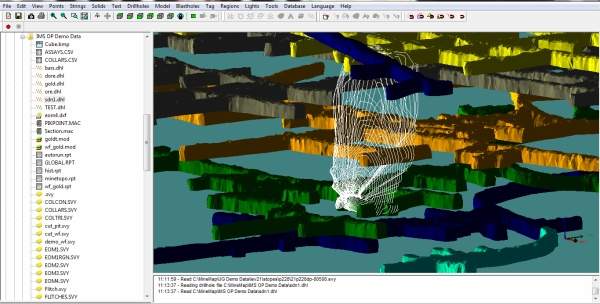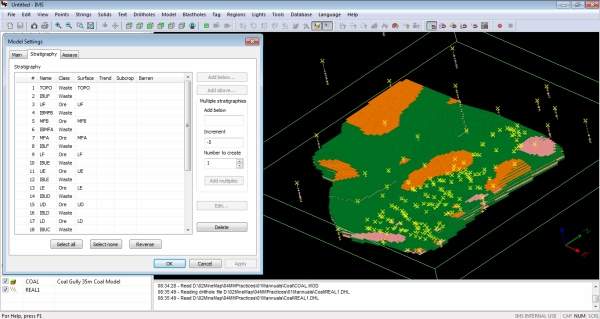 Underground mine planning and design including stope optimization.
The software is supplied as a complete system, as opposed to a modular basis, to ensure all aspects of a mine can be properly managed.
Mining decision making for geologists and engineers
IMS allows easy data validation and management, enabling geologists and engineers to:
Improve geological modelling
Improve ore resource and reserve calculations
Develop more effective mine plans
Make more informed decisions
Improve compliance to regulations such as JORC, SAMREC and NI 43-101
To support this, the software features a range of enhanced tools, including:
Data management
Exploration functions – enhanced DHT (drill hole trajectory and management module)
Geological modelling and optimisation functions
Resource / reserve reporting
Pit optimisations
Mine design – open pit and underground
Blast hole and ring design
Scheduling
Reconciliation
Modelling and mine planning for laminar and stratified ore deposits
Since its inception, MineMap software has been setting the standard in geological modelling and mine planning for laminar / stratified ore deposits, thus unlocking their true value.
Open pit optimisation using Lerch Grossman 3D algorithm
MineMap IMS is highly effective for open pit optimisation. It was the first software to develop a fully integrated Lerch Grossman 3D algorithm, Lerch, enabling companies to undertake multiple bankable feasibility studies rapidly and with ease.
Lerch allows rapid evaluation of optimal open pit configurations using the proven Lerch Grossman 3D algorithm, to consider final pit slopes, mining costs and production revenues.
Underground stope optimisation
IMS' stope optimisation capabilities assist mining companies in getting the full value from their underground deposits.
Software for mine scheduling
IMS gives mine planners the ability to easily develop practical mine schedules for surface and underground operations, resulting in effective schedules that maximise productivity. Multiple scenarios can be developed rapidly, tested and adjusted.
Tailored client-specific mine software features
Where possible, MineMap offers software tailoring that is specific to our clients' needs to assist them in reaching their corporate goals.
Mining sofware techical support, training and sales
Through its global network, MineMap provides 24/7 techical support, training and sales.
IMS helps geologists and engineers optimise their ore body, improve mine design and minimise ore dilution and ore loss, increasing profitability in today's demanding business environment and at a cost far less than our competitors.
Haul road optimisation: open pit optimisation and design
The Lerch Grossman algorithm only provides an optimised shell, not a design. For this reason we have developed Express, an optimised haul road design.
Express determines the ultimate optimised cost-benefit solution to your haul road requirement from the bottom of the pit to the top, or interactively provides the best solution according to your design constraints.
It provides substantial cost savings, as the system provides the optimum road reserve as a CAD file, with a gridded pit surface for contouring and volumes. You can stop the road entering certain parts of the pit or force it to exit at preferred locations and from a preferred direction.
Express allows you to step back through lesser cost-effective solutions, thus providing sensitivity analysis on the road design. Express:
Reads all types Lerch Grossman input files
Interfaces with most mine planning packages
Is written using the latest programming techniques with C++
Operates on PCs running Microsoft Windows
About MineMap Software
At MineMap we have no need for endless commentary on our products' capabilities, they speak for themselves.
MineMap is committed to value, excellence and professionalism in all aspects of its products and services. At MineMap we want our clients to:
Get the best return on their software investment
Put their money into their project, not costly software
By partnering with clients and forming strategic alliances, we are able to assist our clients in reaching their goals and beyond.