Fewzion software has been designed to boost efficiency of mine operations, ensuring clarity of activities through a user-friendly platform.
Proven software for boosting mine production
Thanks to our solutions, users have sustained record rates and delivered their best ever months of production. We have helped provide a 39% increase in Longwall production at Anglo's American's Moranbah North Mine and Coal Mine during two out of the last three years.
In addition, our solutions enabled Anglo American's Grasstree Mine achieve a production record in 2015 with ten million tonnes.
During the first eight weeks alone of using Fewzion, Oaky Creek Mine witnessed a production spike of 34%, which has been sustained for six months. The entire site now operates according to one clear plan, which the company said has substantially boosted organisation of production.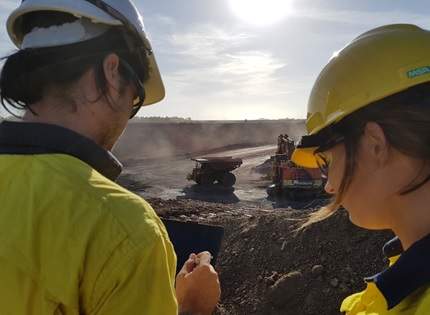 Plans are available to the crew in the workplace so everyone is on the same page.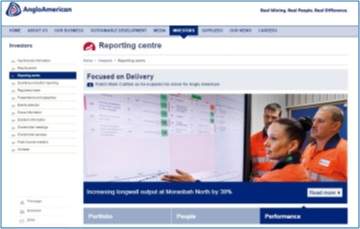 <noindex>"Fewzion has played its part by ensuring one structured plan on site and as such one version of the truth." Glen Britton - Head of Underground Operations, Anglo American.</noindex>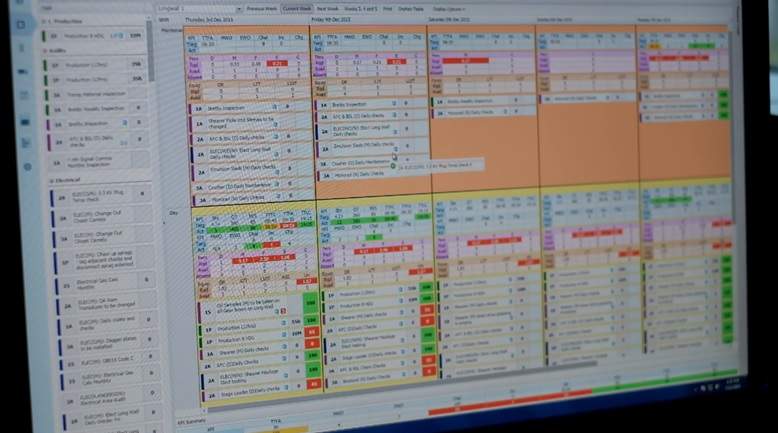 Schedule work, people and equipment to achieve targets each shift, day and week.
Lucia, Anglo American TBM for the Grosvenor mine.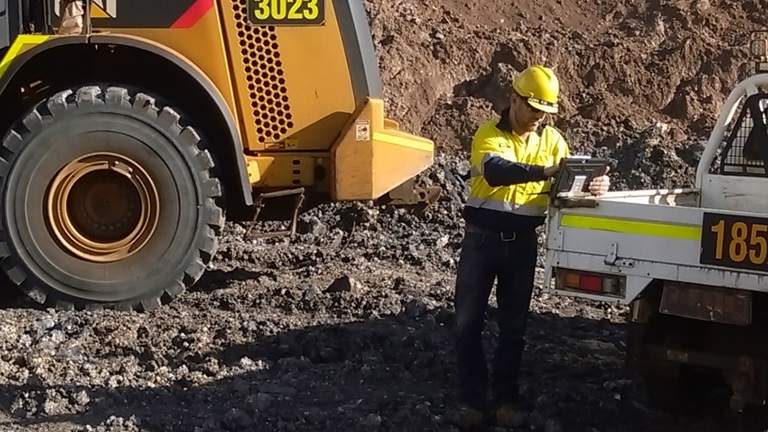 Take photos, mark them up and create tasks from the field so nothing falls through the cracks between shifts.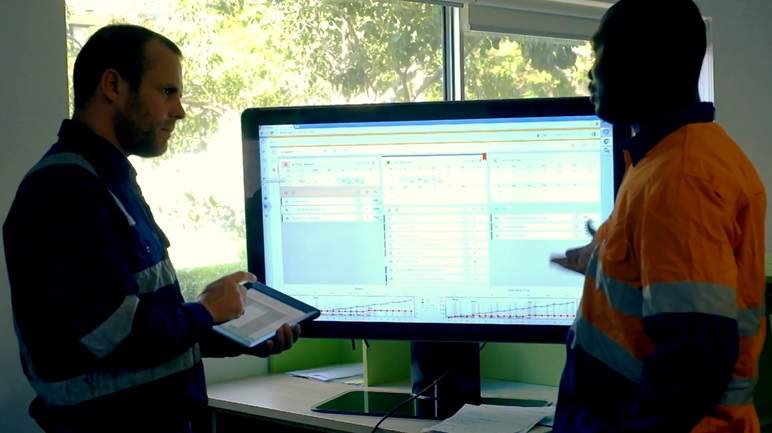 The plan and performance against the plan is discussed each shift during shift handovers, pre-starts and debriefs. Large touch screens engage people and make performance visible across the site.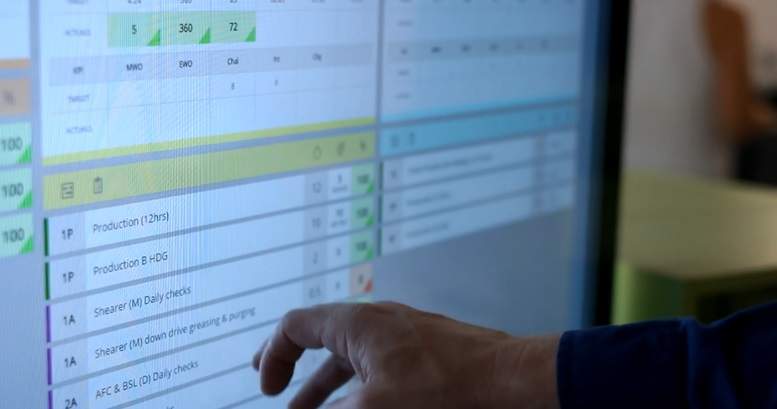 Simple, clean user experience makes Fewzion a breeze to learn and a pleasure to use.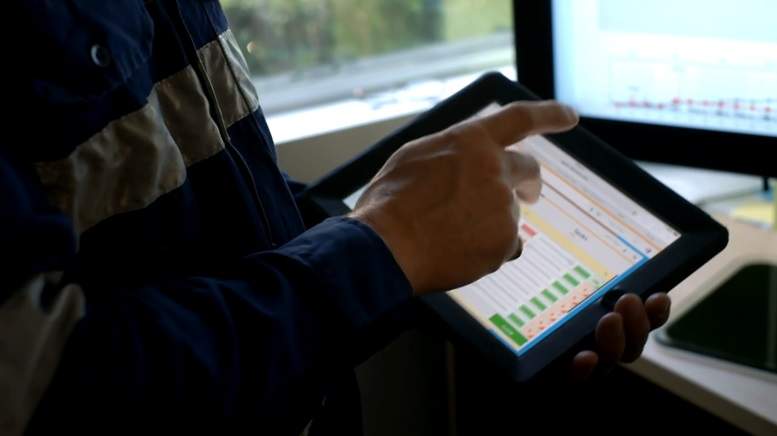 Fewzion connects the intentions of management with the work performed at the front line to improve productivity and reduce risk.
Integrated systems for ERP, maintenance, projects and HR at mining sites
Fewzion enables work required at a mine to be brought together under one platform, covering enterprise resource planning (ERP), maintenance, project management and HR. Solutions can be customised according to specific client requirements.
This allows for greater control of workloads, with targets identified, and resources and equipment appropriately allocated to make sure the aims of the plan are achieved. Work required is visible to everyone using the platform, enabling for stronger communication channels and making everyone fully aware of exactly what is required before every shift starts.
Software to enable continuous improvement at mine operations
With so many spreadsheets and whiteboards not being connected to each other, it can make it difficult for everyone to be aware of the full details of projects or operations. Fewzion has provided a solution that combines all these details in a 'commitment system', allowing handovers, shift notes and review meetings to be easily documented and understood. Management operating systems (MOS) are optimised, saving time, and making it easier to implement strategies that can be easily sustained.
Solutions to monitor day-to-day activities at mines and stick to schedules
Fewzion has designed its 'actuals' app to breakdown tasks into simple chunks for a supervisor to monitor progress on a smartphone, tablet, or a piece of paper if more suitable. At regular intervals, supervisors can update progress and to make sure they are on track, with communication improved and simplified between departments.
Planning software to cut accident risks at mining sites
Most injuries in the workplace occur when personnel are doing work that has not been pre-planned, with many people going to work each day without a clearly defined plan in-place. Fewzion helps cut risks of accidents through clear planning solutions to enable all site personnel to know in advance exactly what is required of them every day.
Maximising productivity at mining operations
When work is planned in advance, productivity is substantially increased when compared to unplanned activities, enabling greater coordination throughout operations and greater production.
Eliminating inefficiencies at mine operations
Inefficiencies within an operation can be easily identified and a strategy can then be generated to rectify them. As a result, waste is cut, resources are adequately managed, and operations are optimised.
Browsers to pinpoint mining assets and personnel
Our Visual Management System is a browser-based mapping solution that has been designed for ease-of-use from a local Wi-Fi connection. No extra devices are required.
The location of personnel, equipment, assets and hazards can all be marked up at the handy click of a button. Every team member can use it to highlight any hazards or assets so everyone is made aware of exactly where everything is simply by viewing a webpage in real-time.