CADshare makes it easy for customers to do business with you by streamlining and digitising your spare part identification and ordering processes.
Customer satisfaction means repeat business for both capital equipment sales and aftermarket services, at a lower cost. In high-value environments such as mining and mineral processing, that means providing a high level of performance, optimal uptime and fast response in the event of an unplanned breakdown.
Whether you sell direct or through dealers, CADshare's single integrated system allows you to sell parts online with unique 3D parts identification technology, allowing you to provide a superior spare parts service with significantly less effort.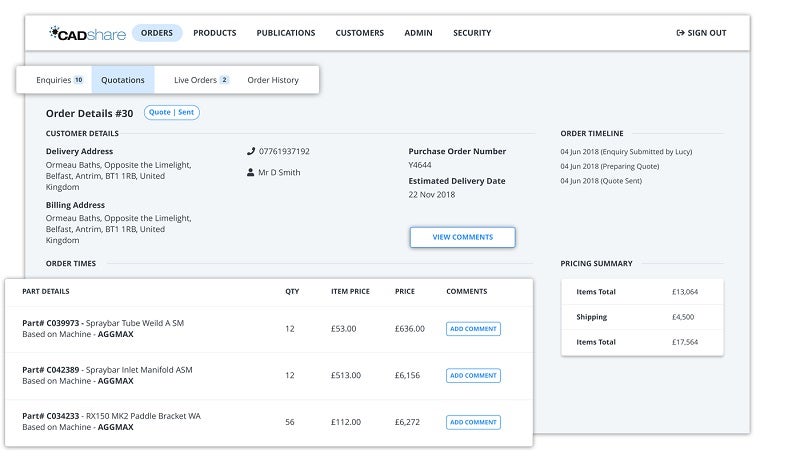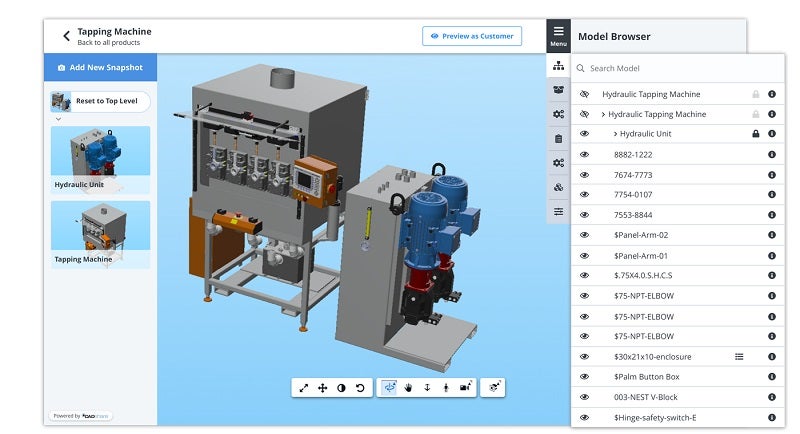 CADshare also saves you money and effort. With advanced data structures and intelligent workflows, you can create and distribute the content for each component faster than ever before.
Our customers save at least 50% on technical publications time, some up to 80%. In addition, the need for engineering support to assist with part identification is almost eliminated. 
Component delivery with 3D digital parts manuals
CADshare uniquely uses a combination of 3D engineering data and 2D documentation to create digital parts manuals that ensure your customers can accurately identify the parts they need with minimal assistance.
With more than 80% of orders being processed with no intervention required, your parts team can spend their time focused on the complex enquiries that need a bit more effort.
Documentation and technical specification digitalisation capabilities

Using our proprietary data system, CADshare enables technical publications and parts information to be created in a fraction of the time it takes to create traditional parts books.
By linking 3D and 2D engineering data with master spare parts data, we do the heavy lifting, with automated content creation, spare part kits, and ordering options, etc, all reducing effort and skill level required to create your parts information. This facilitates operations across the company, including engineering, technical publications and aftermarket.
Aftermarket support for optimised operations

CADshare's unique integrated system ensures part identification and order management work together, which allows you to show your commitment to fast response and continuity of service in all conditions.
By taking your parts online, we can ensure your customer downtime is minimised.