Pumpspec are the sole Australasian distributors of the CorroPump range of synthetic resin pumps for chemical and saltwater duties.
Their resistance to abrasion and a wide range of chemicals makes CorroPumps suited to many of the light chemical slurries found in the mining industry.
Manufactured in South Africa, CorroPumps are to be found in the mining and minerals sector across that country.
NON-METALLIC PUMPS FOR HANDLING SALTWATER AND CHEMICALS
CorroPump non-metallic pumps were developed to benefit from the key features of synthetic thermosetting resins, which offer robust resistance to abrasion and chemicals, as well as vastly superior strength and hardness to polymer chemical pumps.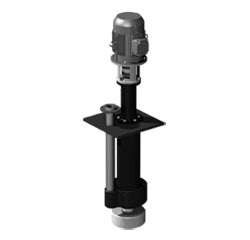 The vertical spindle (VS) series is suitable for chemical pumping applications.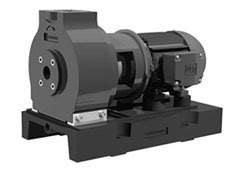 PumpSpec distributes and services CorroPump® solutions for pumping chemicals and saltwater.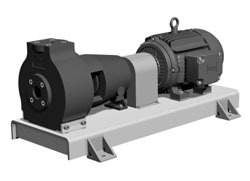 The long-coupled Corro®Pumps features detached hydraulic and prime mover elements, while providing convenience and cost-efficiency.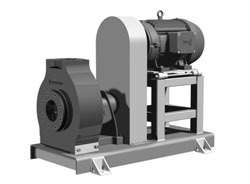 Belt-driven pumps support the decision-making process at installations in challenging conditions.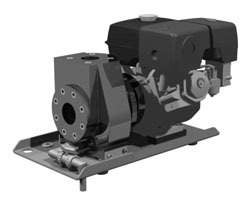 The Corro®Pump road tanker pump offers a comprehensive package for transporting chemicals.
A range of resins is used to achieve optimum chemical-resistance against the many fluids encountered in the industry.
The CorroPump product provides then a cost-effective alternative for many processes that would normally require exotic metal alloy or plastic-lined pumps.
Close and long-coupled chemical pumps
The Mk II close-coupled CorroPump provides an economical, compact solution for most industrial chemical applications. The synthetic thermoset resins are used not only for wetted pump parts, but also for the base and motor adaptor. This pump then lends itself to reliable operation in the most corrosive and unfriendly environment.
The long-coupled CorroPumps offer separate hydraulic and prime mover elements, and, as with the close-coupled pumps, both the power-end and base plate are available in the same corrosion-resistant resin.
Belt-driven pumps for challenging installations
Belt-driven pumps carry significant advantages for certain operators, as they offer more accurate curve tailoring to duties and the option of revising curves for adapting to indeterminate duties that often make final selection decisions so difficult.
The over-mounted belt drive also provides safety from motor flooding in bunded installations.
Vertical spindle chemical pumps
The vertical spindle (VS) series pumps were developed specifically for chemical pumping applications.
As these pumps operate with their volute and impeller directly immersed in the supply or process tank, it is often the most convenient method of achieving net positive suction head required (NPSHR) in challenging applications.
The lack of a mechanical seal means that the VS runs safely without product, making it convenient for processes with unreliable process fluid supply.
This feature can also be utilised when top access to a tank is not available, using side-mounted hard-piping of the pump to the tank at an appropriate level. This unit is produced with all wetted components in thermosetting synthetic resin materials and is available in a wide range of sizes.
CorroPump mining & mineral pump projects
In the mining and minerals sector, CorroPumps are most often used for chemical/acid transfer, leachates and scrubbing.
Projects examples
Anglo Platinum Rustenburg gold / platinum / diamond mining site (South Africa): Cyanide, caustic HCl
Chumbalumba copper mine (Zambia): sulphuric acid transfer pumps
EPC Uranium project (Malawi): sulphuric acid
Golden Star Bogoso Prestea gold mine (Ghana): cyanide, caustic HCl
Impala Platinum (South Africa): scrubber pumps
Johnson Matthey Refinery (South Africa): scrubber pumps & effluents
Lonmin Platinum mine (South Africa): chemical eluent scrubber pumps
Rand Gold Refinery (South Africa): HCl, caustic, transfer & scrubber pumps
Uranium One uranium/gold mine (South Africa): Cyanide, caustic, HCl, sulphuric acid
About Pumpspec
Pumpspec is the official distributor of CorroPump products in Australasia.
With 17 years' experience with the CorroPump range and nine years' experience as its distributor in Australasia, the company has extended its services to include CorroPump product customisation, development, as well as comprehensive repair and the manufacture of selected pumpset components.