NOV Mono is the world's largest designer and manufacturer of progressing cavity (PC) pump technology. Since we began manufacturing PC pumps in 1935, we have taken the basic principle – a single helix rotor that revolves eccentrically inside a double helix stator to create a series of progressing cavities – and developed the world's most comprehensive range of PC pumping solutions. Today, those industry-leading solutions have a proven history of providing outstanding quality and unrivalled performance.
Our policy of constant innovation, research and development is supported by our unrivalled technical expertise and our industry-specific knowledge. We are unique in providing a comprehensive range of solutions for multiple applications across a diverse selection of industries, including water and wastewater, food and beverage, chemical and pharmaceutical, oil and gas, minerals and mining, agriculture, solar, plus pulp and paper.
Mine dewatering solutions
Over 40 years' experience in supplying pumps to the country's mining industry has made Mono™ the company that Australia trusts for mine dewatering solutions. A Mono pumping system combines proven technology with our extensive experience, and offers you one of today's most reliable dewatering solutions which will keep your mine dry and maximise its productivity.
M-I-P progressive cavity pump systems
Mono's innovative design skills have taken the challenge out of dewatering by creating our new EZstrip™ mine dewatering range, which expands our growing family of revolutionary maintain-in-place (MIP) solutions.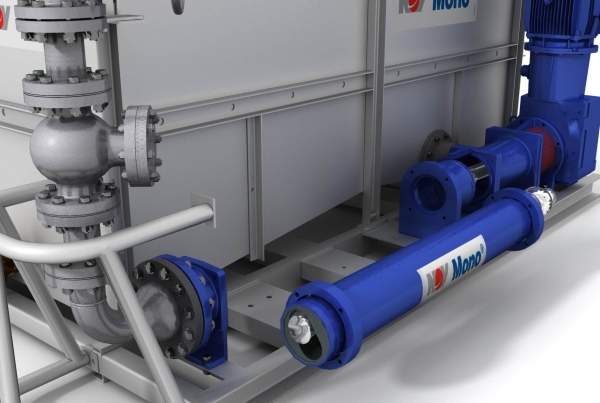 The new EZstrip design helps you to maintain your pump in place.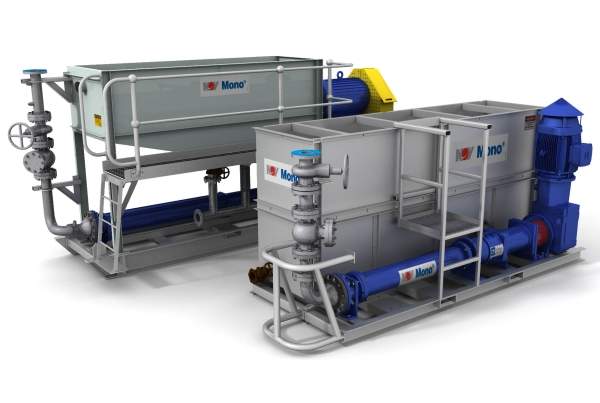 The new EZstrip design beside the original Mono traveler.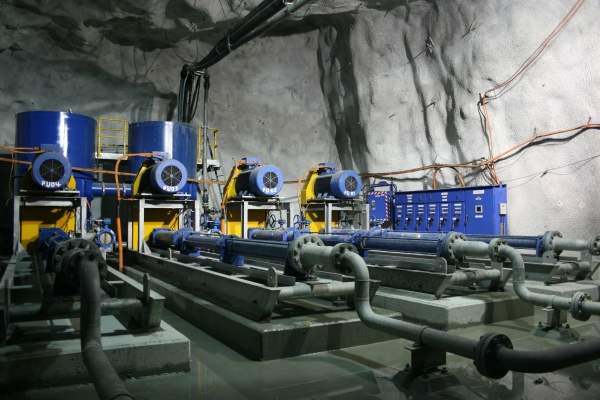 Typical pump station.
Driven by feedback from our customers, this is the first progressive cavity pump system that can be maintained in place and so deliver dramatic improvements in maintenance costs, downtime and efficiency. This new shorter, lighter and lower pumping package provides the perfect answer for mines that require a compact, limited footprint dewatering solution.
Dewatering pumps
Our dewatering pumps are the most efficient available today. Compared with large multistage centrifugal and piston pumps, they have been proven to be significantly more efficient and, on average, to deliver power consumption savings of up to two-thirds.
With manufacturing bases in both Australia and the UK, plus sales and service facilities worldwide, customers are assured that NOV Mono can support every aspect of your mine dewatering programme. From concept design, through to full turnkey pump station projects, Mono has the equipment, knowledge and expertise to get the job done.