Grundfos offers pumping solutions for mining applications, including water intake, dewatering, water transport and treatment, recycling, and wastewater treatment, unhindered by severe conditions such as low pH and abrasives.
Magnetic drive pumps for mining applications
Grundfos offers anti-corrosion transfer pumps, dosing and chemical dosing pumps, submersible and end-suction pumps that are available with magnetic drives for durable, long-life performance. They can be customised with high-grade materials.
Grundfos is a world leader in the supply of pumping solutions for water utilities, from raw water intake to water treatment, wastewater transport and treatment, recycling and disposal. We ensure that the town built for your workers is fully equipped with utility pumps for all amenities.
Mining pumps for liquids and abrasives
Grundfos can supply pumps for all processes and stages at mines, however our expertise focuses primarily on applications such as water intake, dewatering, water transport and treatment, recycling and wastewater treatment.
Grundfos covers a wide range of applications for mines.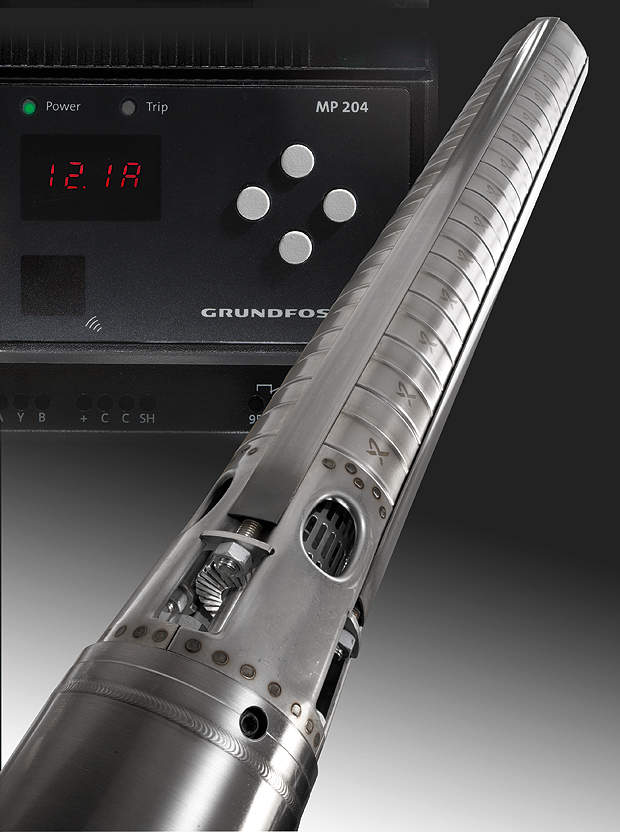 Due to its endurance under severe conditions, the Grundfos SP submersible pump along with the MP204 motor protection unit is perfect for mining applications.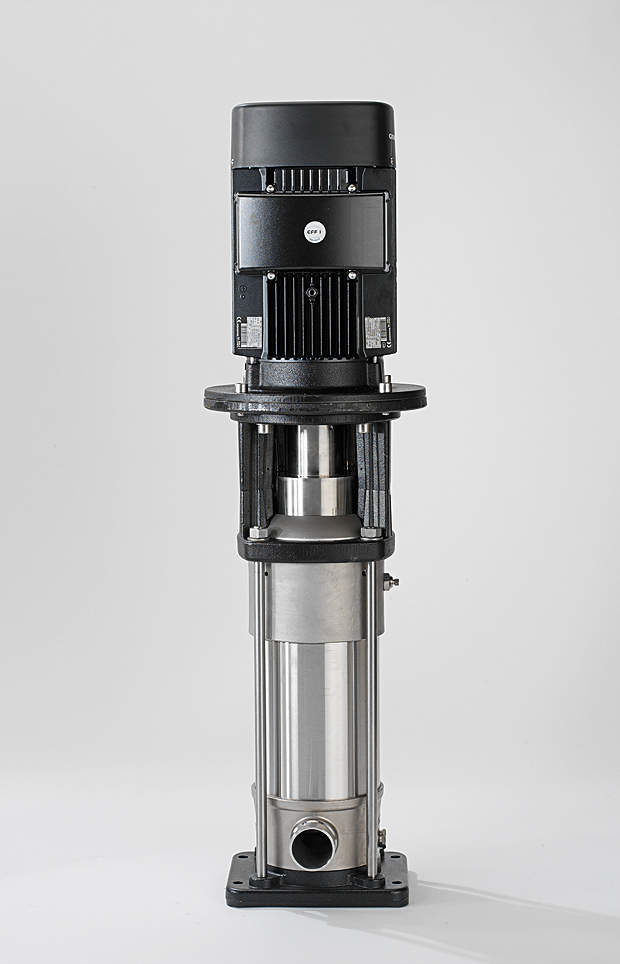 The Grundfos CR centrifugal pump, with its motor that is integrated with a frequency converter, is designed to handle aggressive media in the mines because of its leakage-free magnetic coupling MAGdrive.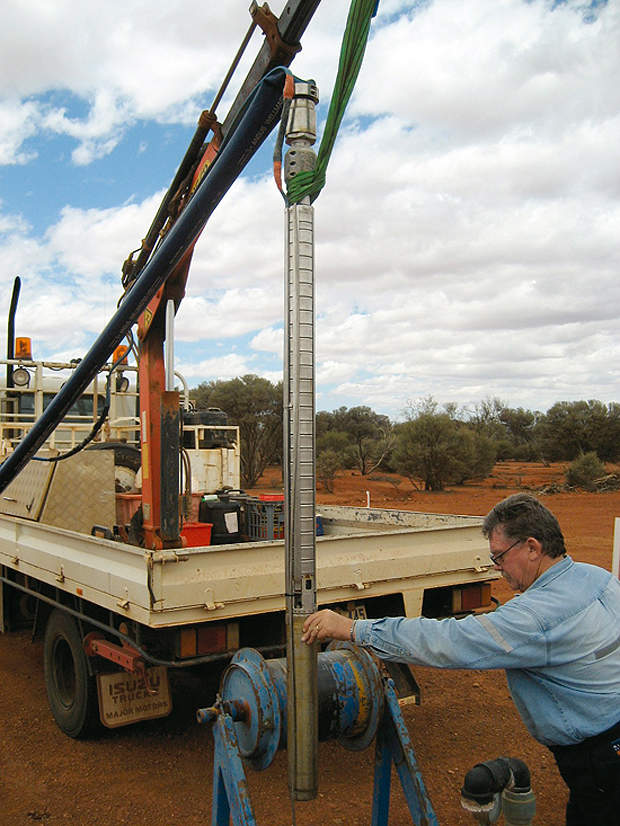 The Grundfos SP submersible pump is provides high efficiency and a long service life.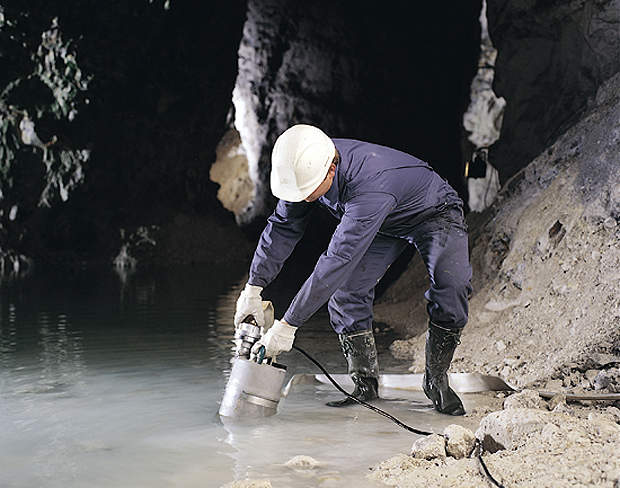 The Grundfos dewatering range is designed to work in extremely hardwearing conditions.
Pumping solutions from Grundfos are available for all processes where liquids are to be pumped, even if they contain abrasives such as sand, clay particles, drill cuttings, and other potentially damaging objects. Pumps are also suitable for situations where the pH is very low or if the media is aggressive, such as leachate solutions, or where the media is for cleaning and maintenance purposes.
For severe conditions, Grundfos pumps offer a longer operational life with less downtime, and greater flexibility with high-pressure pump performance unhindered by abrasives.
Pumps for surface, open pit and underground mining
We use our specialist expertise to help with every step, from the initial identification of needs to the selection, installation, operation and maintenance of the pumping solution.
Grundfos also tailors commissioning agreements and service agreements to your requirements. Spare part kits and on-site recommended spare parts can also be arranged.
Along with our local distributors, Grundfos offers mining companies a true partnership, with an organisational set-up and expertise to meet your every requirement for a reliable pump solution for surface, open pit and underground mining.
Grundfos pumps are built to last – even under the toughest working conditions.
Tailored pumps for mining applications
We can always tailor a solution to an application. We offer great reliability with levels of continuous operation that ensure a high level of security for operations.
Our tailored pumping solutions take account of requirements for special construction to cope with aggressive media, and utilise sensors and protection for pumps and motors that let you know there's a problem before something goes wrong.
Our service agreements recognise the greater requirements for maintenance for mining applications. Grundfos focuses on more than the pumping solution – we also focus on your business.
We remain with you and your solution for the duration, offering commissioning agreements to ensure correct installation and service agreements with cover for all eventualities, from routine maintenance to spare parts and pump audits.