Griffin Dewatering
Dewatering Pumps and Equipment

Address
5306 Clinton Drive,
Houston,
Texas 77020,
Other,
United States of America
Phone
With its 75-year track record, Griffin Dewatering is one of the oldest and most recognized national groundwater contractors and dewatering pump providers worldwide.
Griffin Dewatering's principal business operation is groundwater control and construction dewatering, which includes the supply, installation, operation, removal, and abandonment of the dewatering pumps and equipment necessary to make dewatering easier. These services include dewatering systems – well point, deep wells, and eductor; subsurface barriers – biopolymer trenches and slurry walls; remediation systems – monitoring wells, and vapor extraction and water pumping.
Griffin Dewatering can also provide engineering and technical services, when requested to evaluate site conditions, and develop solutions for groundwater control projects.
Dewatering pumps and equipment
All of the equipment owned and used by Griffin Dewatering is used and tested everyday in demanding applications, including trash pumps, silent pumps, well point pumps, submersible pumps, non-clog pumps, jet pumps, and stainless-steel dewatering pumps. This ensures that the company can offer only the best and most suitable equipment to its clients.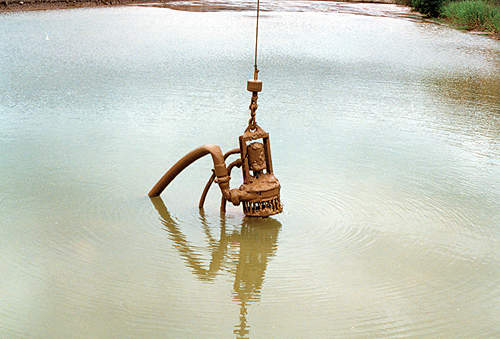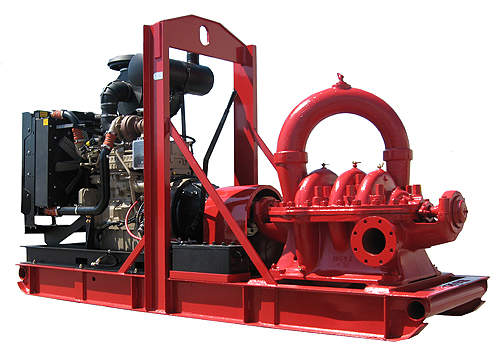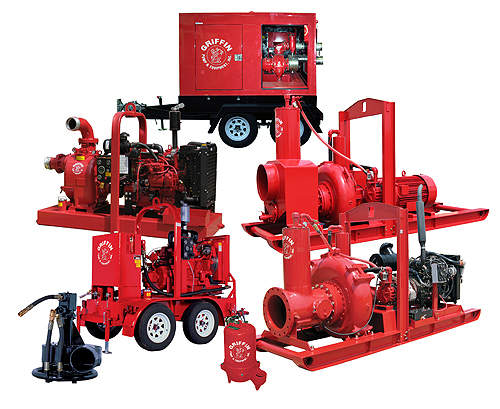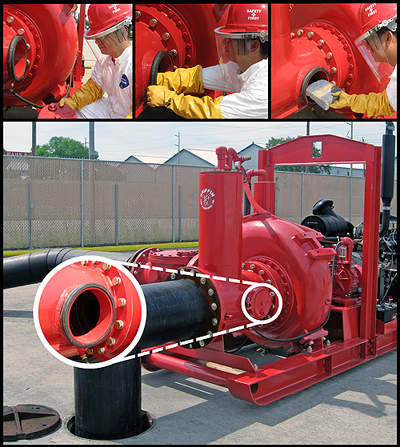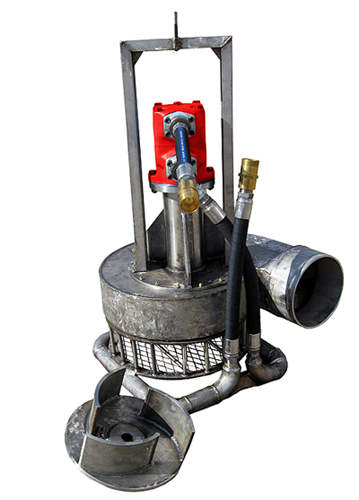 Griffin Dewatering's technical, sales and field personnel are dedicated to a philosophy of serving the company's customers by providing the most effective techniques to control groundwater on time and on budget.
Dewatering pump and equipment rentals and sales
Griffin Dewatering also offers services in the form of rental or sale of equipment. When providing the necessary equipment from its extensive inventory, Griffin Dewatering can also assign a field supervisor to advise you regarding proper installation and operation of the equipment.
Further distinguishing Griffin Dewatering from its competitors, its field supervisors and maintenance specialists, when requested, are available 24 hours a day, seven days a week to assist in any operational problems.
Groundwater control specialists
Griffin is one of the oldest and most respected names in the groundwater control industry. The handling of groundwater is among the most complex of all underground problems. Griffin Pump has over 75 years' experience in manufacturing innovative equipment that is a direct result of field experience.
Rugged dewatering pumps and equipment
Griffin has always focused on building rugged dewatering pumps and equipment that would keep pace as it has improved many of the now classic dewatering techniques such as well points, deep well, and eductor systems. That same drive for innovation exists today in meeting the high flow requirements for open pit pumping, large bypass and maintaining low noise level areas with the silent packaged pumps.
Low-maintenance dewatering pumps
Griffin's pumps provide the highest air-handling capacity on standard units in the market and are uniquely designed to address the needs encountered in dewatering, bypass, and open pumping and hydraulic-submersible pump applications. Griffin units are designed to give long, trouble-free service and perform continuously for extended periods with minimal attention and maintenance.
Non-clog pumps for groundwater control
Non-clog pumps handle debris up to 4.5in and feature a clean-out / inspection port for hassle-free removal of larger debris that is easily visible in the inspection port, and can be removed.
Stainless-steel hydraulic submersible pumps
Griffin manufactures stainless-steel hydraulic submersible pumps for a long pump life, which have the ability to withstand corrosive environments. The pumps are available in sizes from 4in to 24in and flows to 20,000gpm.
Hydraulic submersible pumps
Hydraulic submersible pumps handle solids of 3in, flows to 20,000gpm and heads to 120ft. Designed to run dry without damaging components, Griffin's submersible pumps are durable and reliable.
High-flow jet pumps
Griffin jet pumps are capable of delivering flow over 1,400gpm and head conditions up to 900ft. They are well-suited for work that requires high flow, high head and high pressure.
Groundwater control trash-handling pumps
Siphoning or draining water has its challenges – especially when it is full of debris. Griffin trash-handling pumps are the ideal solution, with capacity to pump 17,000gpm and head of 240ft.
Whether you have a need to purchase, rent or for service, our sales, technical and field personnel are dedicated to one principle philosophy – to serve our customers by providing the most effective techniques and equipment to control groundwater on time and on budget.
Griffin prides itself on responsiveness, service and dependability. Our sales and support team is unsurpassed in the depth of knowledge and experience they bring to all projects. Around the clock, seven days a week, from eight locations across North America, our specialists are available to assist in resolving your groundwater problems.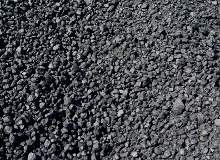 The Brakfontein coal project is an open-pit mine located in the Delmas district, east of Johannesburg in Mpumalanga, South Africa.
Griffin Dewatering
5306 Clinton Drive
Houston
Texas 77020
Other
United States of America
Jerry Soto - sales / estimating, Griffin Dewatering

Thomas Aldridge - national sales manager, Griffin Pump & Equipment




Telephone Number




Fax Number




Email Address