Steigers Corporation is a full-service environmental services and project management firm offering outstanding capabilities and experience to the mining industry. Formed in 1993, Steigers Corporation employs environmental and engineering professionals bringing their experience to bear in:
Federal and state mine plans
Federal resource leases and permits
Federal and state reclamation plans and permits
Federal, state, and county special use permits
Air quality permitting
Environmental Protection Agency (EPA) National Pollutant Discharge Elimination System (NPDES) wastewater discharge permitting
EPA underground injection control (UIC) permitting
Corridor and pipeline routing studies and permitting
US Army Corps of Engineers Section 404 permitting and wetland delineation
Land use permitting
National Environmental Policy Act (NEPA) documentation and processes
Revegetation assessments
Mine runoff water quality monitoring programs
Water contamination risk assessments
Geographic Information System (GIS) and CAD support
Records administration and reporting
Forensic studies
Environmental field study programs
Regulatory compliance planning and support
Approach to providing environmental services
Though a consultancy, Steigers Corporation takes a unique approach to helping ensure that our client's development projects are successfully permitted. We hold ourselves highly accountable for the successful execution and outcome of the work for which we have been delegated responsibility. Another distinctive is our ability to flexibly adapt to the specific project role that is needed by the client.
This ranges from providing support to the permitting effort for a specific resource area (eg, air quality permitting) to accepting leadership of permitting the project. To help a client in need, Steigers Corporation has even stepped out of the strictly environmental support function to execute other aspects of the project in order to expedite project development.
This is a unique approach for an environmental consulting firm that time and again has shown its value in expediting a project through the permitting process and into construction.

Environmental field studies, wetlands mapping, CORPS permitting.

Facilities and air permitting, railroads, waste and wastewater disposal areas.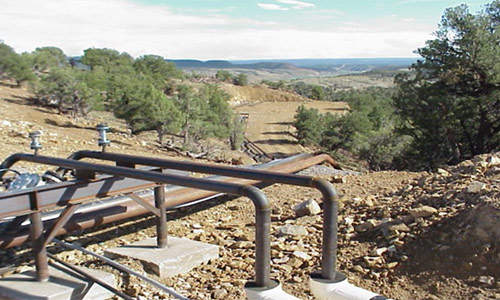 Pipelines and other corridor planning and permitting.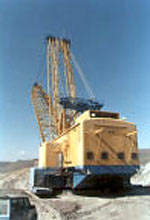 Coal mining permitting and planning.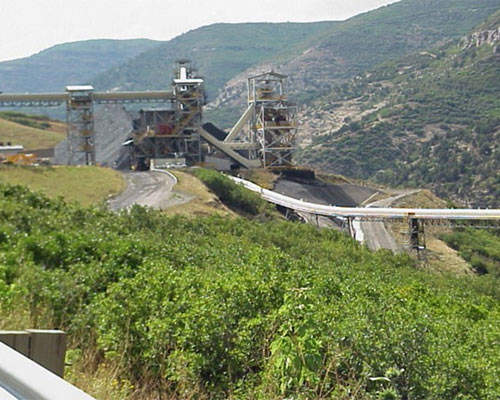 Oil shale tailings and other mine reclamation planning.
In all situations, Steigers Corporation seeks to behave in such a way as to be considered an extension of our client's most trusted staff. Steigers Corporation is reliable to provide personal service, attention to detail, responsiveness to our client's needs, and extremely high quality written documentation and communications. These are all commitments you would expect of your best employee.
Our role is to provide the expert services our clients need. In every case, it is the client who determines the scope of Steigers Corporation's involvement in the project.
Environmental permitting for mining projects
Mining companies face many difficulties in starting up or expanding mining operations. They must apply for and comply with an broad suite of environmental permits, adjust to changing regulations, and ever more frequently sustain objections from intervenors and the public.
Steigers Corporation has the capability to assist in obtaining quality permits for new or expanding mining operations and help the project avoid lengthy permit review periods by ensuring that all issues are addressed during the beginning stages of a project permitting process.