IMP commenced operations in 1999 and specialises in underground mining contracts. We have a growing workforce of around 100 employees and the ability to access greater numbers as required for larger projects.
DEVELOPMENT MINING EQUIPMENT
Since our inception, we have continued to grow and pursue our primary goal of becoming a quality supplier of mine roadway development works and remnant mining specialists to our clients. We have recently taken the step of purchasing numerous pieces of development mining equipment to support this goal and currently can supply all the necessary development equipment for two complete development units.
ROADWAY DEVELOPMENT AND REMNANT MINING PROJECTS
IMP has recently completed a development contract at Oaky No1 Mine. The project involved the recovery of old roadways in the mine and developing headings to access remnant coal for their second longwall project. The contract involved approximately 14km of drivage which was achieved on time and under cost. The initial drivage required a single entry roadway approx 970m in length, achieved by driving equal distance from each end. The project required that we be totally self sufficient; including the installation of all our own driveheads, secondary support and ventilation devices.
We have proposed several plans to mine owners regarding the remnant mining of remaining coal reserves no longer viable under their current mining methods. These proposals are gaining serious consideration from our customers.
IMP, founded in 1999, specialises in underground mining contracts.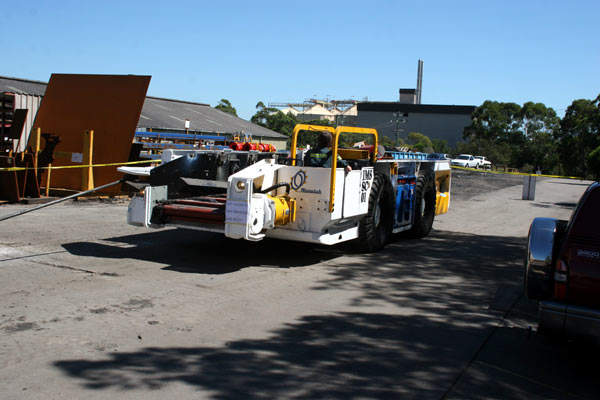 IMP's development contract at Oakley No 1 Mine involved the recovery of old roadways in the mine and developing headings to access remnant coal.
IMP has a large fleet of mining equipment for hire.
CONVEYOR INFRASTRUCTURE
IMP has been involved in the installation and commissioning of conveyor driveheads and maintenance at a number of mines.
STRATA CONTROL
Previous contracts have included the installation of:
Long tendons
Primary support
Passive support
Grouting
PUR injection
Monitoring
Other areas that IMP has been involved with include the following:
Longwall relocations, pre-installations and maintenance
Longwall support functions
Ventilation control devices installation and design
Stonedusting
Roadworks
MINING EQUIPMENT HIRE
IMP has a significant equipment fleet that includes:
ABM20 continuous miner
Waracar SC32 shuttle cars
Breaker feeder
Loaders
Man basket
Electric pump dewatering pod and fuel pod
Quick duster
Tow grader
Toothed bucket and forks
Conveyor driveheads and tripper drives – 1,500mm
Conveyor structure and belting – 4km
Gopher – hand held bolter
Panther and air leg
QDS drill rig
Air tracks drill rig
SAFETY PERFORMANCE
At IMP we believe that our safety performance is integral to overall success and put a strong focus on identifying and managing hazards on the job. We have a zero harm policy which we strive to achieve and we integrate a successful clean skin training program for our new employees to focus on our safety objectives.
OFFICE LOCATIONS
Our company has a management structure to focus on providing a quality service in the areas that we undertake. The operation is backed by an office and workshop in Emerald where our company is based, a workshop and office in Rutherford, NSW as well as an office due to open in Mackay.