Teams keep on top of risks in organisational, project and managing assets with CorProfit.
See your team's risk management plans implemented successfully, using effective, cost-beneficial controls, and supporting the achievement of the project and corporate objectives.
CorProfit customers are achieving success in their risk management that is unmatched anywhere else.
For further details, please view the table labelled 'Achieve Your Corporate Objectives' on Image 1 (Achieve Your Corporate Objectives).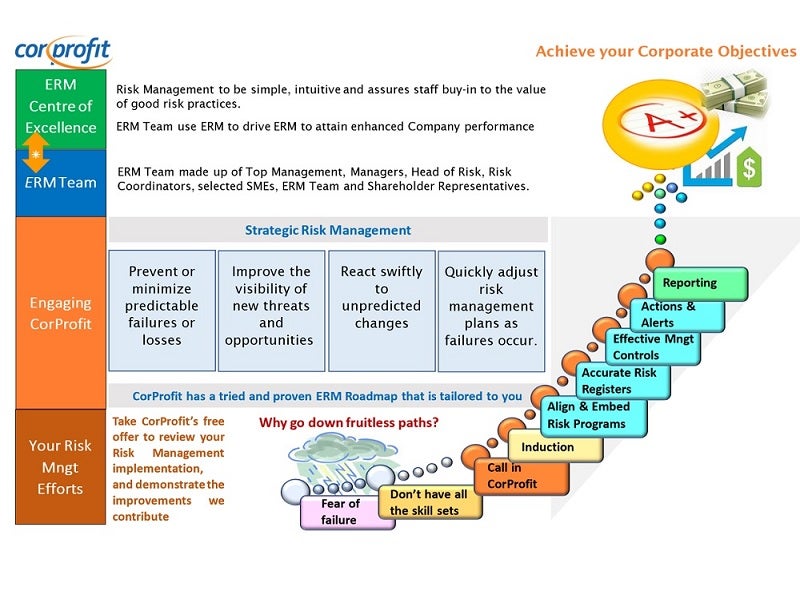 Achieve Your Corporate Objectives.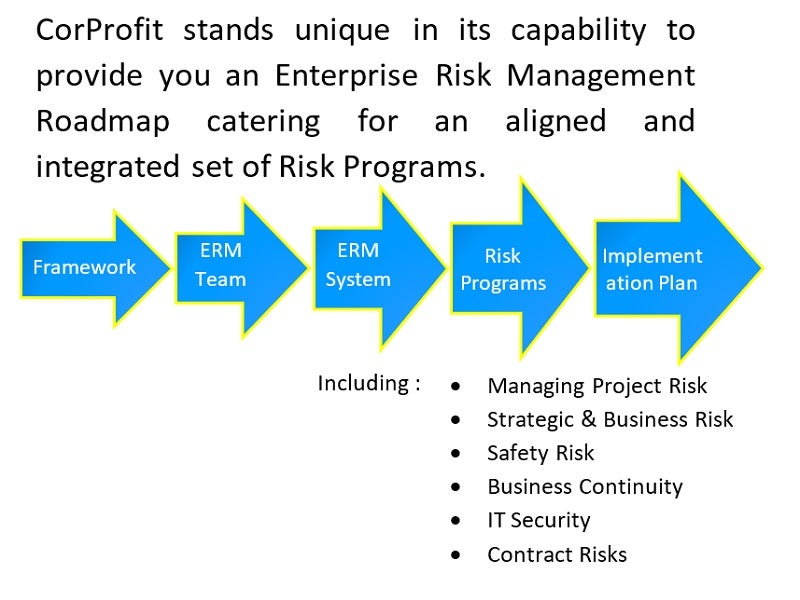 Enterprise Risk Management Roadmap.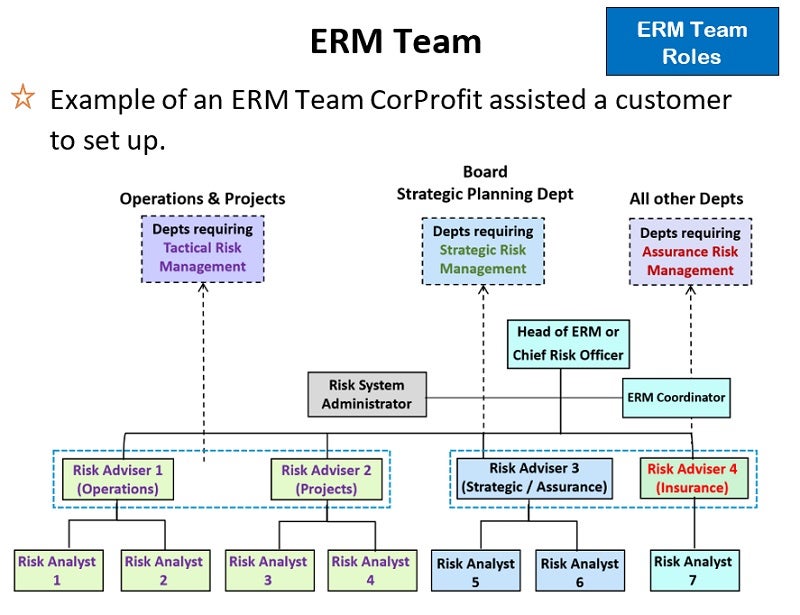 ERM Framework.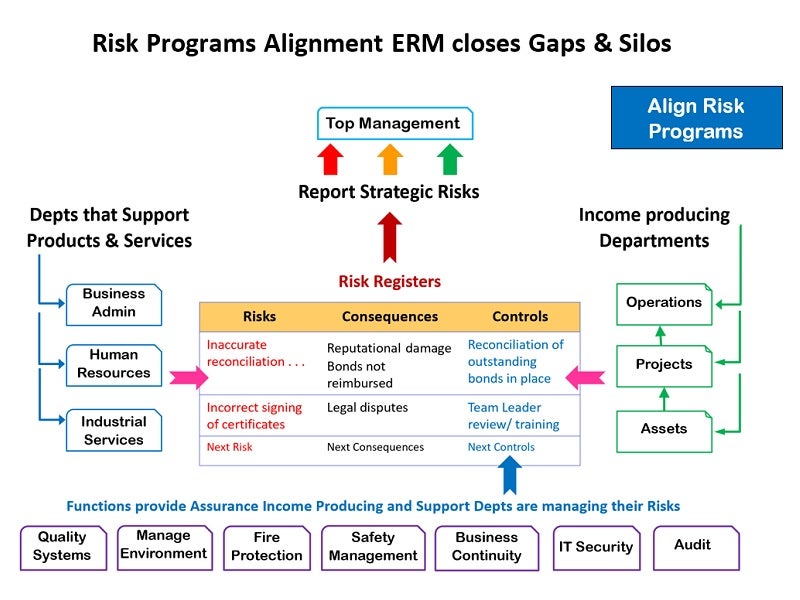 Risk Programs Alignment ERM closes Gaps & Silos.
CorProfit takes Away the Stress of your Risk Management Implementation
CorProfit stands unique in its capability to provide you with an enterprise risk management roadmap catering to an aligned and integrated set of risk programs (see Image 2: Enterprise Risk Management Roadmap).
Including:
Managing Project Risk
Strategic & Business Risk
Safety Risk
Business Continuity
IT Security
Contract Risks
Implementation Plan
• Maturity Pathway
Define where your ERM will be in 3 years
Start in a simple way, add more aspects that increases the scope to ERM based on milestones
• Implement first Risk Program
Start by replicating your current approach
Follow the Workshop Procedure, build Risk Registers
Analyse risks, prioritise and apply risk treatments
Aggregate risks to organisation, project portfolio and assets contexts
• Implement next Risk Programs in sequence
ERM Framework is at the heart of ERM practices across Business and Project Functions
Framework & Procedures
Any gaps in knowledge in your Risk Framework and Procedures and shows up in difficulties down the track.
CorProfit has a suitable ERM Framework template to use as a starting point.
Owned by the Risk Committee, giving commitment to best practice, strategic ERM
Defines Risk Criteria to drive more accurate measures of Risk Exposure and proactive Risk Management
Empowers ERM Procedures managed by the ERM Team
See Image 3 (ERM Framework) to see an example of an ERM Team CorProfit assisted a customer to set up.
Use a Risk System that Everyone Buys Into
KnowRisk ERM System
Having the right system, that grows with you over time to meet your needs, cannot be underestimated.
ERM System needs to be flexible in your hands with the least involvement from your IT Dept and no intervention from the Vendor.
The Risk Matrix is changed at any time in the future without requiring manual efforts to update Risk Registers,
User-friendly data entry screens that prompt and guide staff to follow the Risk Process to enter new Risks as well as review and update Risks; Risk Management is dynamic.
Separate module to build libraries of Risks, Consequences and Controls, to support Knowledge Management & Maturity
See Image 4 to view graph: 'Risk Programs Alignment ERM closes Gaps & Silos'