Beak Consultants offers a broad range of planning, research and development services in the area of geology, minerals, hydrogeology, environmental planning, data management, cartography, and information technology.
Our Advangeo software products are designed to manage and analyse a wide variety of geo-scientific data. Beak is a modern and fully integrated, innovative service enterprise.
Our committed staff of geologists, geophysists, chemists, process engineers, soil scientists, surveyors, geochemists, hydrogeologists, ecologists, landscape designers, computer scientists, mathematicians and cartographers all work hand-in-hand towards the development of innovative and sustainable solutions.
Integrated consultancy services for mineral projects
Beak offers integrated services for all stages of mineral projects including target identification, prospecting, exploration and reserve calculation, project due diligence, feasibility studies, environmental and hydrogeological planning, closure planning and monitoring.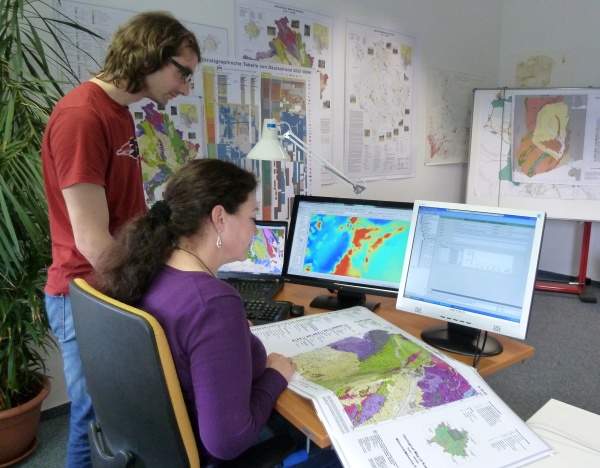 The integration of multiple knowledge and skills with advanced modeling technologies are the key to sustainable solutions.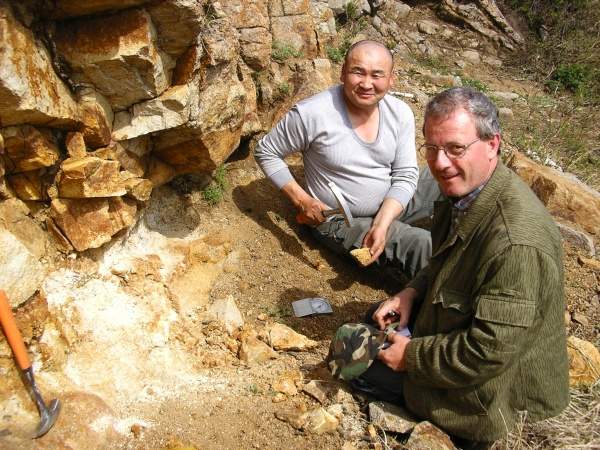 Geology and exploration are key experiences of our team.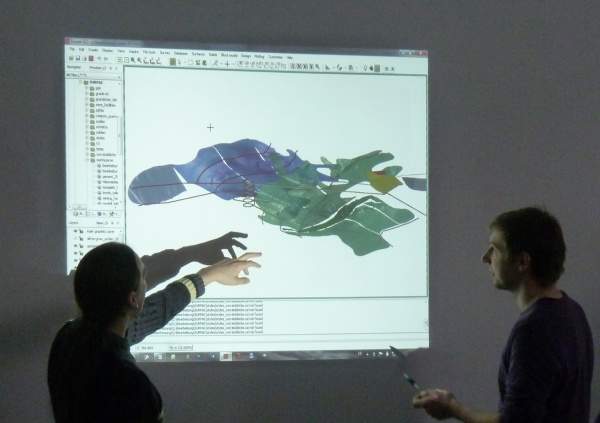 Comprehensive 3D models are the base for many evaluations and planning activities, such as reserve calculations, mine design, risk assessments, conceptual and operational mine plans.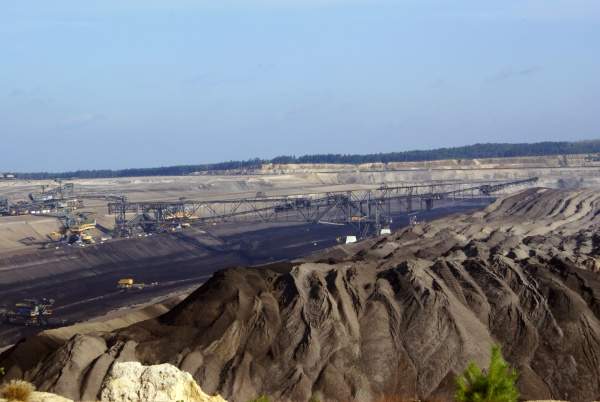 Beak supports mining operations with conceptual and operational planning documents.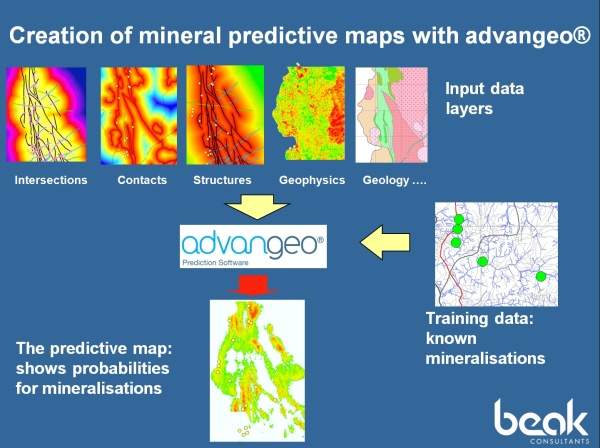 Beak's artificial neural network prediction software advangeo helps to identify exploration targets and to forecast geo-hazards such as soil erosion processes, landslides and mudflows.
A wide range of technical and IT skills and our broad international experience is the base for the provision of our customer-oriented services. We provide sustainable solutions that offer optimal mining project integration into the local and national economy.
Geology and mineral exploration
One of Beak's core fields of business is geology and mineral exploration. Our experience covers a wide range of minerals and all prospecting and exploration stages including data interpretation and target generation, grass root prospecting, detailed exploration, 3D modeling and reserve calculation.
Modern data interpretation and modeling approaches contribute considerably to the successful selection of exploration targets, the modeling of mineral deposits and the conceptual design of mine infrastructure.
Mining operation consulting services
Beak uses an integrated approach to serve the needs of mine operators. Achieving economic efficiency, ecological compatibility, socio-economic acceptance and legal compliance is an essential part of our work.
We provide both mine operators and the governmental mining sector with services such as base line studies, environmental impact studies, operational mine plans, permitting documents and environmental and hydrogeological monitoring.
We are able to integrate the competing interests towards a sustainable approach that serves both the needs of the mine operation and the social and environmental requirements.
Hydrogeological and environmental consulting services
In the modern world, environmental constraints are of key importance in the permission process and for all other stages of the live cycle of a mining project. The protection of the environment against the negative influence of mining is simply a must.
Comprehensive hydrogeological and environmental solutions are combined with solutions for mine infrastructure planning, civil engineering, landscape architecture, waste management and mineral processing.
Mine closure and reclamation planning
Beak understands the needs of the decommissioning phase of a mining project. Both in the circumstances of historical mining with existing significant negative environmental effects and in new mine projects, Beak provides its experience and knowledge of water clean up, geotechnical stabilisation, biotechnologies, construction remediation and landscape architecture. Generally, the goal is to reach long-term and self-sustained chemical, ecological and physical stability of the former mining sites.
Data management systems and services
Beak combines comprehensive knowledge of the latest database, GIS and 3D raster data technologies to manage nearly any kind of geo-scientific data. We provide the planning and implementation of customised databases and GIS systems.
In an interactive planning procedure, our standard Advangeo software tools are customised to the real needs of the client including such services as data backup, user management and distribution of data through the internet. On behalf of our clients we also manage database systems and host web services.
Advangeo software products
Beak is the developer and manufacturer of a comprehensive suite of 2D and 3D data management software tools:
Advangeo geodata management: mineral tenements, mineral deposits, bore holes, samples and analytics, geophysical data, geochemical data
Advangeo library: documents, reports, maps, drawings and their metadata
Advangeo 3D database: software independent storage and visualisation of 3D raster data
Advangeo prediction software: neural network based data interpretation, used for the generation of exploration targets, prediction of geohazards, etc
In a user-oriented customisation process we adjust our software products to meet the real needs of our clients and the pre-existing IT environment.