Advantage Audit, Consult and Train (Pty) Ltd is a leading safety, health, environmental and quality organisation offering services to clients on the African continent, including South Africa, Namibia, Botswana, Ghana, Zambia, Angola and Zimbabwe.
The Advantage ACT team take pride in our ability to offer dynamic and customized solutions to our diverse blue-chip client base. Because we view change as a constant, we continually update our knowledge base, seek out and investigate the latest trends for competitive advantage to apply to the solutions we offer our clients.
Christel Fouché, our CEO, has gained her SHEQ experience and stature in this specialised industry over the last 18 years. She is an acknowledged management system integration guru, and a SAATCA ISO9001 and OHSAS 18001 lead auditor, as well as a lead ISO14001 auditor. She is also an Internal Registrar for Certified Auditors (IRCA) Lead Tutor in these disciplines.
MINING HEALTH AND SAFETY TRAINING COURSES
Advantage A.C.T. is well known for customized safety, health, environmental and quality training products and services. We prefer doing on-site facilitation; however we also cater for public sessions. Our product range includes: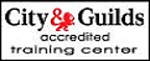 Advantage ACT is both a Health & Welfare Seta and a City and Guilds of London accredited service provider.
Advantage A.C.T. is well known for customized safety, health, environmental and quality training products and services.
Christel Fouché - CEO of Advantage A.C.T. MBA S&H; Lead ISO9001, ISO14001 & OHSAS18001 Auditor.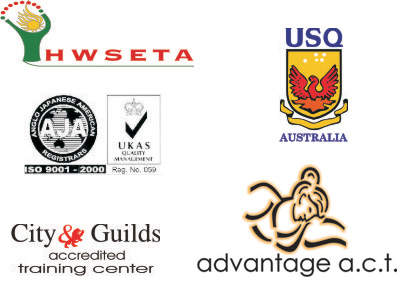 Induction training (entry level awareness)
First aid level 1 – 3
ISO9001 Awareness Training
ISO9001 Implementation Training
ISO14001 Awareness Training
ISO14001 Implementation Training
IRCA / Moody International ISO14001 Lead Auditor Training
Advanced Environmental Management Training
OHSAS 18001 Awareness Training
OHSAS 18001 Implementation Training
Legal Compliance Auditors Course (Occupational Health and Safety Act)
Critical task analysis
Job safety analysis and root cause analysis
Hazard identification and risk assessment
Incident / accident investigation course
Health and safety representatives (SHEQ) or workplace inspections training
Supervisor / team leader training
Behaviour base training including general awareness, observer training and coach or champion training
Facilitate an adult learning event
Plan and conduct an outcomes-based assessment
Train-the-trainer course
SHEQMAN for managers (USO accredited)
Safety, Health and Environmental Business Administration (SHEBA) course (USQ accredited)
Laboratory safety: hazardous chemical substance training, and biological agent course
Personal Protective Equipment (PPE) course
Legal liability training for executives and various legal courses in the mining and industry sector
Contractor compliance training
Occupational health course (hygiene, medicine and primary health care)
Other tailor-made courses such as Manual Handling, Dangerour Goods, Personal Hygiene, HAZOP, Hazardous Chemical Substances, Radioactive etc
Our organisation is a South African health and welfare SETA accredited institution and most of our courses have SETA accreditation. We are also a South African department of labour organisation and our auditors courses are registered with SAATCA (South African Auditing and Training Certification Authority).
MINING AUDITING AND AUDITOR TRAINING
As an ISO9001:2000 certified company, Advantage A.C.T. offers auditor training solutions as well as provide auditing services to various clients. We perform SHE legal compliance audits, SHEQ GAP audits, follow-up audits, pre-certification audits for ISO9001, ISO14001 and OHSAS18001. We also audit on the NOSA system for our clientele who still follows this approach. Apart from these audits we perform contractor and supplier audits towards SHEQ compliance.
Advantage A.C.T.has an exclusive partnership with Moody International to offer the IRCA bridging three-day and IRCA lead auditor five-day courses on ISO9001, ISO14001 and OHAS18001 standards. ISO22001, ISO25001 and ISO27001 status is currently pending. This means that we equip auditors towards international alignment.
We also do South African legal compliance audits and web-based legal registers. We have the first unique OHSAct auditors course where the auditor leaves with an electronic tool to assist with onsite legal compliance audits.
MINING CONSULTING AND IMPLEMENTATION
Advantage A.C.T. assists its clients from gaining commitment to the pre-certification audit step. We offer the consulting and implementation of the SHEQ policy statement, roles and responsibilities, operational control, training, awareness and communication, document / record and data control, management audits, management review and legal and other requirements.
Once we have assisted in the implementation process we cannot audit the company and provide a selection of certification bodies to facilitate this process further. We also offer detailed services in line with SHEQ implementation e.g. posters, head hunting of SHEQ personnel, SHEQ competitions and many more. We have a SHEQ electronic newsletter that is circulated free of charge to 8,500 SHEQ professionals on the 15th of each month, keeping them informed of local and global SHEQ news.