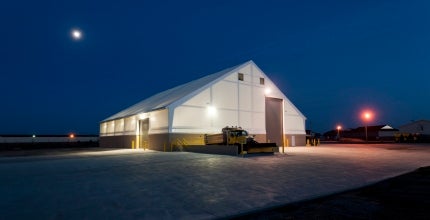 Legacy Building Solutions has combined decades of experience with an uncompromising vision for innovation to provide the very best technology the tension fabric building industry has to offer. We design, engineer, manufacture, supply and install custom building solutions that have taken fabric clad structures to a new level of quality and performance. In addition to designing customer-specific fabric building solutions, Legacy delivers on tight timelines and provides a professional and experienced in-house installation team.
Innovation is the driving force behind the people and the products. Utilizing our team's unique talents and a century of combined tensioned fabric steel frame industry experience, we deliver clear span structures with the flexibility to meet the precise needs of our clients' applications.
Custom tensioned fabric buildings
At Legacy, we pride ourselves on designing your customized fabric building to accommodate your exact needs. We start every project by listening to the customer. From there we design your fabric building to the exact width, length, eave height, peak height and roof pitch you require. Wider, taller and uniquely shaped buildings are not a problem. We can design structures with offset peaks, multi-level legs, sidewall dormers, lean-tos and even mono-slope roofs. Every Legacy tension fabric building system is unique – we have no standard sizes.
Innovative materials and building design
The Legacy team pioneered and developed the concept of applying tensioned fabric panels to a rigid steel frame structure. This superior design and structural engineering expertise allows Legacy to supply buildings to meet demanding environmental conditions and performance requirements. Wider, taller, unique roof-line shape, high snow and / or wind loads, seismic and ancillary loads are standard opportunities for our custom, application-driven designs.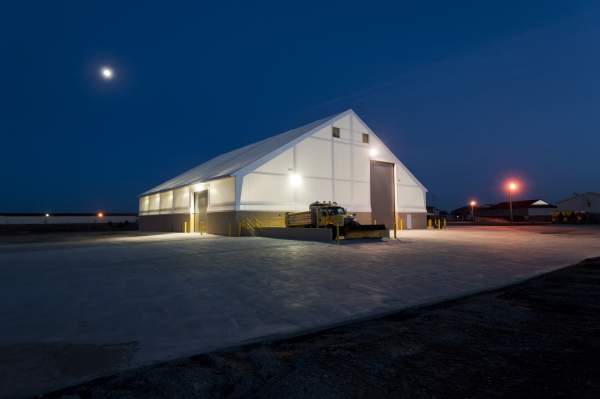 Legacy supplies custom tensioned fabric steel frame buildings to the mining industry.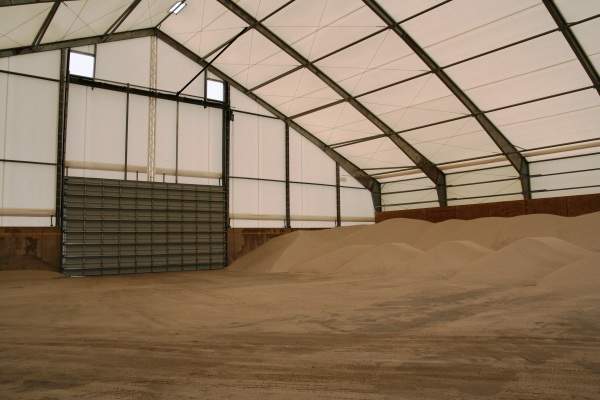 Every aspect of a Legacy building, from width and length to frame finish and eave height, is designed to specific customer requirements.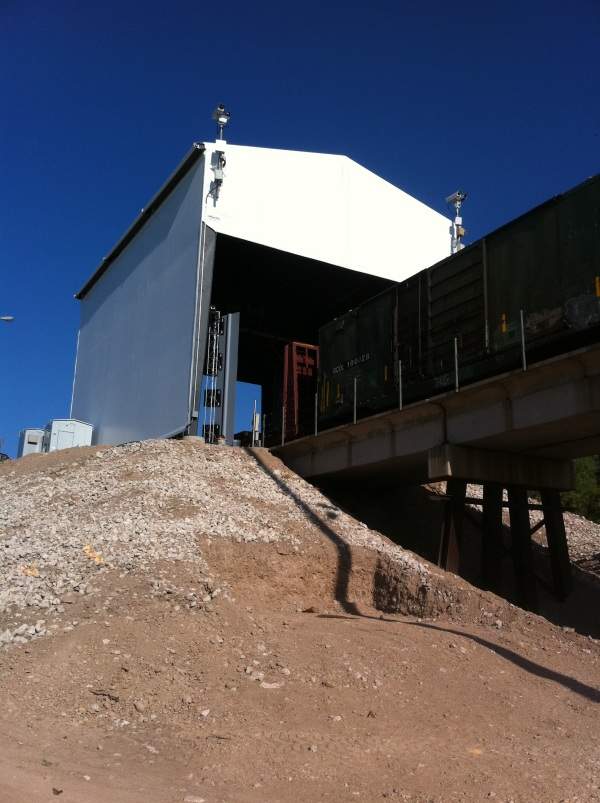 The company uses innovative tensioned fabric techniques to develop buildings that can withstand harsh, challenging environments.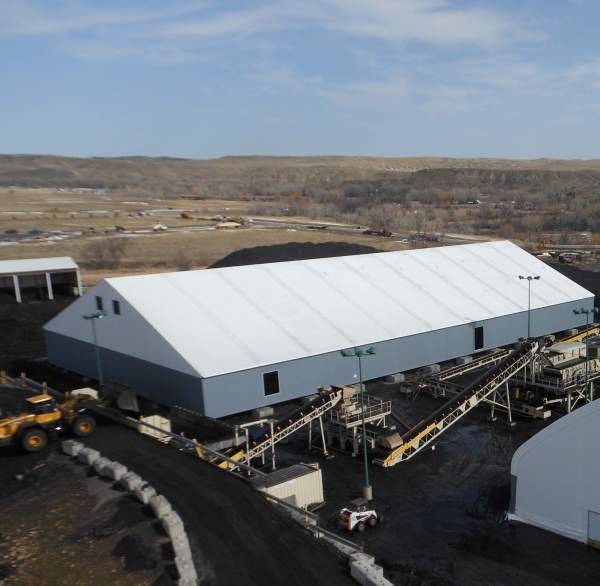 Equipment such as cranes and conveyors can easily be integrated into the building design.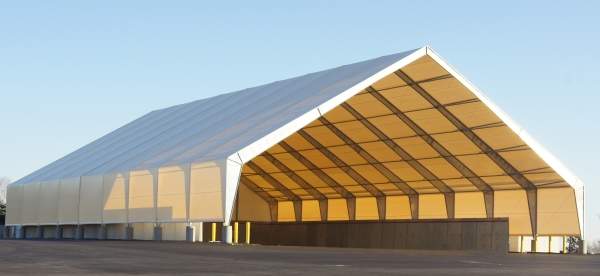 Legacy buildings are constructed by in-house crews to ensure work is completed on time and to the highest standards.
At Legacy, the building's operational needs are met with choices for the steel frame finish, including factory-applied primers and hot-dipped galvanized, powder-coated or specialty coatings. To further enhance the added value of a Legacy building solution, we design and manufacture our fabric cladding panels and covers utilizing up to 20 year-warrantied FR (flame resistant) PVC and HDPE fabrics.
Mining applications and solutions from Legacy
For projects that are dependent on application-specific performance design, prompt delivery and quality installation services around the world, Legacy Building Solutions' technical expertise and building systems lead the way. Our structures are custom-designed to meet or exceed the building codes and standards of each client's site. A Legacy design allows variation in three dimensions so we can accommodate almost any building requirement. Ancillary equipment loads such as conveyors, cranes and fire suppression are all viable in a Legacy-designed structure.
Processing, including sorting, packaging, bulk storage, surge pile covers, transfer storage piles and infrastructure weather protection are a few of the applications we can provide engineered solutions for. Operations facilities such as haul truck maintenance, workshops, garages, batch plants and warehousing often require the large door access or tall side-wall requirements that a Legacy Building Solution can provide economically and on time.
Engineered solutions and services for mining requirements
The Legacy team features an in-house engineering, drafting and design department that allows us to deliver innovative solutions for your fabric building needs. We use cutting-edge metal building design software to develop our superior quality rigid frame fabric structures. Our building frames are also referred to as three-plate frames, tapered section frames and tapered member frames. Our thorough engineering process always accounts for the fabric pressure, or fabric tension, that is applied to the frames. All our fabric structures comply with International Building Code (IBC) standards and principles enforced by the National Institute of Standards and Technology (NIST).
Professional, efficient building installation
Legacy fabric structures are installed by our own in-house crews, building experts who are specifically trained to erect tension fabric buildings. Unlike fabric building companies that subcontract installs, Legacy understands the critical need that structures be professionally installed and completed on schedule. With over 17 years of experience and ongoing training, our crews are a large part of the Legacy building solution. We offer installation services worldwide. Please contact us for examples and references of our superior service.