Ideal for the mining industry, the Hogloo is self-contained, requiring no connection to drains or outside services. There is no waste or chemicals to remove, no disposal and no risk of spillage.
Each Hogloo has the capability of evaporating up to 20l of waste per hour (various model sizes available), making huge cost savings on logistical deployment and disposal of effluent, which also benefits the environment.
Suitable for all different types of mining, the unit is self-contained, requiring no connection to drains or outside services. After use at each location, it is simply collected and moved to another mining site.
There is no regular and expensive waste collection necessary and the entire system is both versatile and mobile.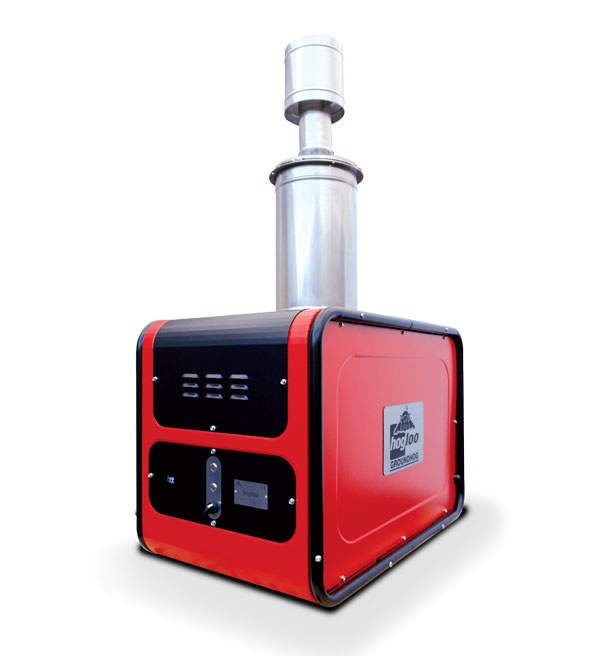 Hogloo product. Dimensions are H700mm (not including stack), W600mm, D1000mm.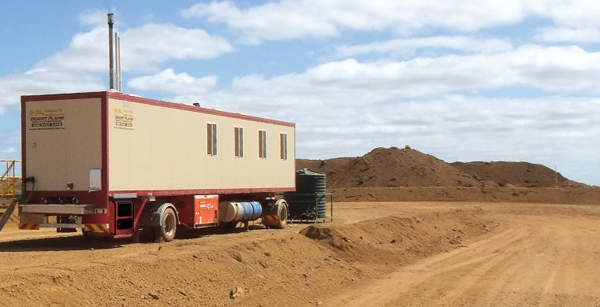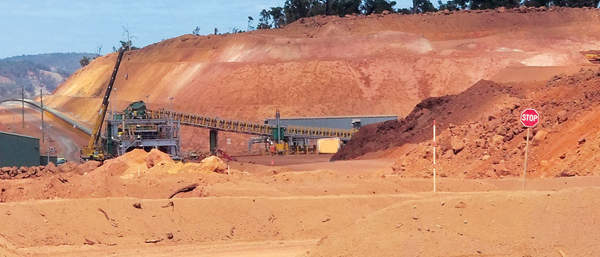 Hogloo in operation at Boddington Mine Australia.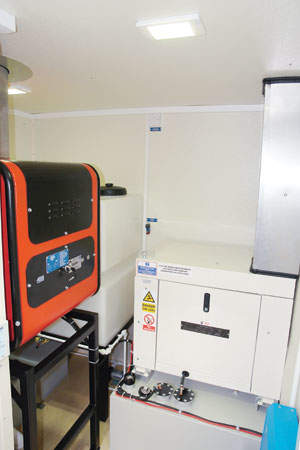 Boddington Mine Australia.

Hogloo product installed within a static accommodation unit.
Larger models are available to cope with higher flow volumes. Telemetry is also available for remote monitoring.
How the Hogloo system works after flushing
All toilet waste is passed through the macerator pump, which is then conveyed to the waste holding tank. A level sensor within the tank alerts the evaporator that there is waste requiring evaporation and the process begins.
A measured quantity of waste is pumped from the holding tank into the pre-heated chamber and combustion commences, where upon all contents of the chamber are evaporated, this process is repeated until the holding tank is empty; finally, the system will undertake a dry burn leaving the chamber sterile.
If the holding tank level sensor indicates there is still waste in the holding tank, further evaporations are initiated until the tank is empty.
High-quality waste handling for the mining industry
Benefits of Hogloo:
Diesel or gas fuelled
High-quality waste handling: 20l/hr, 600l per 24hrs
Low odour
Electronic control and telemetry options
Meets all emission regulations
Environmental information:
Reduced water consumption, saving water resources with use of low water flush toilets and waterless urinals
No septic tank required
No chemicals used
Recoverable energy
DC power consumption
Low odour
Low emission levels
Low maintenance
Partners wanted for innovative effluent management system
Hogloo UK are actively searching for global partners and distributors from the mining industry, for the patented and innovative Hogloo effluent waste management system.
Ideal for use in remote areas where waste removal is costly or sometimes impossible, the Hogloo powered by diesel or LPG can manage this effectively and at low cost.
For more information on how to become a distributor please contact us via our details below.
Cost-effective, environmentally friendly efficient waste management
The Hogloo and Groundhog philosophy is not just about developing and manufacturing innovative, cost-saving environmentally friendly products, it is about providing a quality and professional service to you, where you become a valuable member of a very important team.
The company has a doctrine encompassing product development, employee advancement and most importantly, customer satisfaction.
Hogloo is the latest product that has been developed by UK sales and manufacturing company Hogloo and Groundhog. The Hogloo product has been in development for three years and is now receiving sales globally where effluent waste management is critical for all different types of mining industries.
Hogloo technology allows the evaporation of all effluent and grey water waste, in locations where, normal drainage or effluent services are prohibited or non-existent.
The product is manufactured to ISO BSI standards, using the latest state-of-the-art technology at our purpose built facilities in the UK.