Habitaflex
Quick-Building Modules for the Mining Industry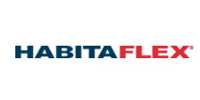 Address
Montmagny (Head Office),
240, des Ateliers,
Montmagny, Québec, G5V 4G4,
Other,
Canada
Phone
Habitaflex, a subsidiary of Maisons Laprise, has been a renowned Canadian prefabricated-home manufacturer since 1989 and offers folding and transportable quick-building solutions for the mining industry.
Folding and transportable quick-building modules
Habitaflex is an entirely factory-built 4ft (12.19m), self-contained and ship-ready module concept, which redefines the notion of prefabrication and transportation into one single innovation.
Habitaflex was born from the challenge of pre-building a cost-effective, compact and transport-friendly building solution, which can be unfolded, mixed and matched, interconnected, transported, relocated, and exported easily and cost-effectively.
Easy installed self-contained building modules
Habitaflex provides quick and easy on-site installation, allowing you to get up and running in only a few hours. Plumbing and electricity are fully integrated in the wall cavities so you can be operational and occupy this unit the very same day of its installation.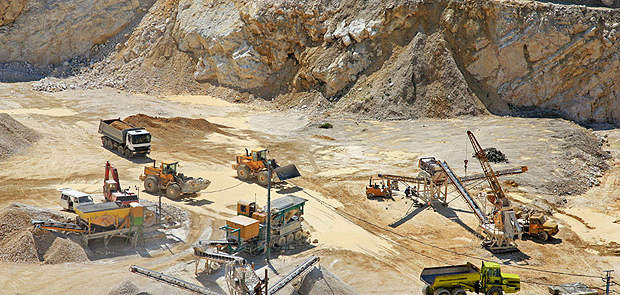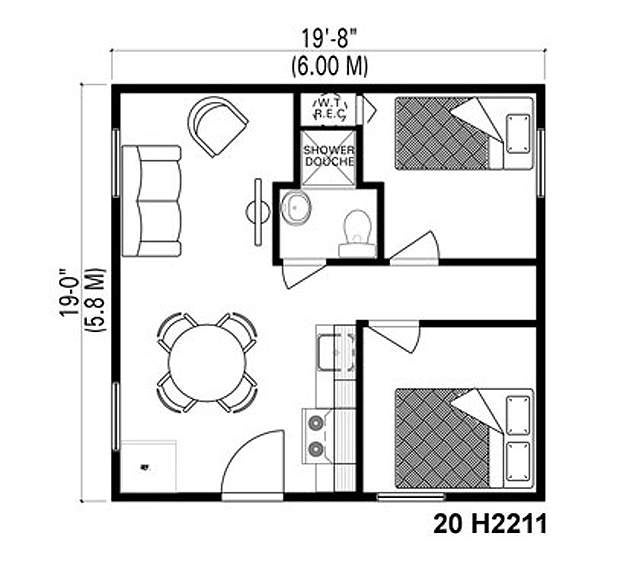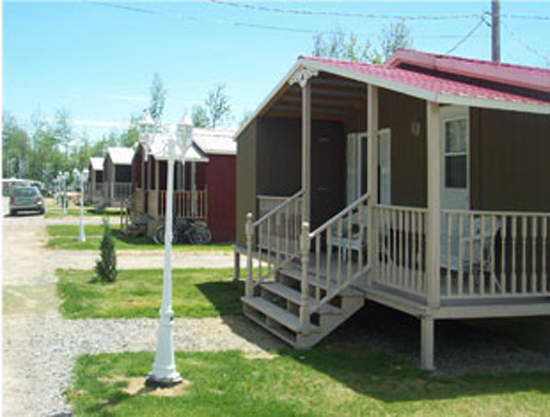 Remote area living quarter containers
Our Habitaflex containers meet all international maritime regulations, expand into a quality living quarters and fold back when needs change. We provide a refreshing and cost-saving approach to small or large, temporary or semi-temporary remote area living.
Habitaflex allows you to reduce your freight cost while boosting your lodging capacity. One 40ft Habitaflex container module expands into 72m² of comfortable liveability, meaning 66% less freight cost per square foot and 60% more lodging capacity per shipment.
Quick-building modules for mining environments
We provide a range of models to cover all quick building demands and conditions. Our models range from housing, dormitories and kitchens to large camps, sanitary units and laundry facilities.
Our models are designed to be functional and comfortable, striking the perfect balance between modern commodities and liveability. The use of interior space pleasantly surprises, with high ceilings to enhance room sizes and wood-panelling effect to contribute to a sense of warmth and comfort. Our models also offer the following features:
Built with structural insulated panels
Expanded polystyrene insulation without CFCs
Rustic-grooved board finish on exterior walls (choice of colours)
Oven-dried wood carpentry
Pre-painted galvanized steel roofing
White PVC sliding windows
Insulated steel door
Independent electrical heat system in every room
One cable / phone jack outlet room
Toilet, sink, bath or shower (32in x 32in)
Quick-connect water inlet
1/2in (12.7mm) Pex water lines and ABS drainage piping
Mining camps and field crew accommodation
Countries with abundant natural resources, such as Australia, Africa, Canada and Brazil, are hard pressed to meet world demands. Recruiting and retaining quality personnel can prove to be crucial in this competitive environment and creates an urgent need for better housing and the development of communities.
Setting up temporary camps or permanent installations need not be a challenge, as Habitaflex allows you to plan your camps according to the nature of your projects' specifics.
Quick-building modules
Habitaflex can provide quick-building modules for all circumstances. As well as industry accommodation, we also can provide anything from residential units in resort-style environments, cabins in the bush, a cottage in the country, gallery in a jamboree, accommodation for executive or field's crew, or a social alternative to people seeking refuge due to extreme circumstances.
Habitaflex
Montmagny (Head Office)
240, des Ateliers
Montmagny, Québec, G5V 4G4
Other
Canada



Telephone Number




Fax Number




Email Address