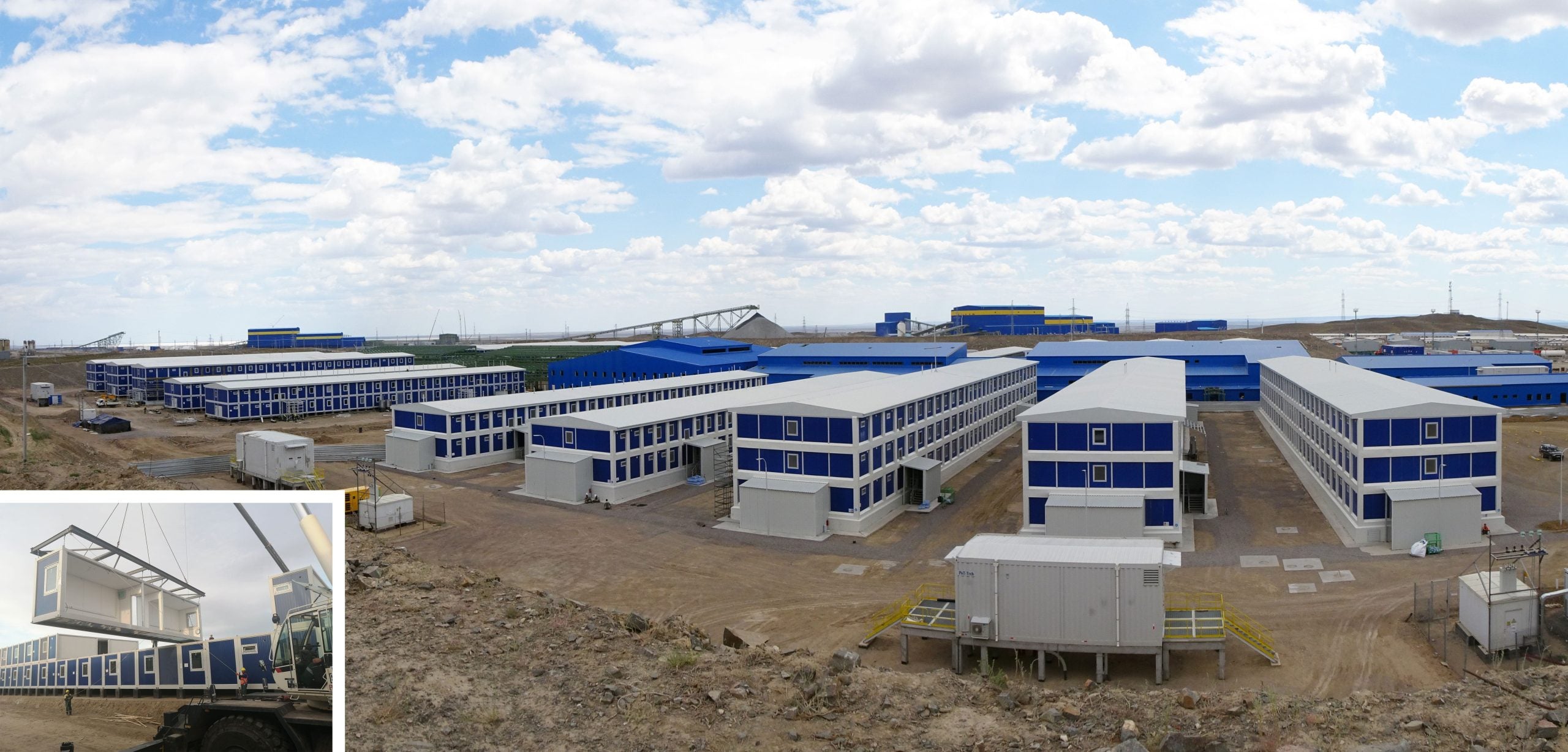 DORCE Prefabricated Building and Construction Industry Trade Inc. is a leading global company in the prefabricated modular steel construction industry.
With an extensive history of successful projects in over 60 countries, DORCE are particularly well-known for its project completion in the mining sector.
The company has completed large-scale site camps for some of the world's leading mining companies, including Kinross Gold Corporation, Rio Tinto Iron Ore Atlantic Limited, Managem, and KazMinerals.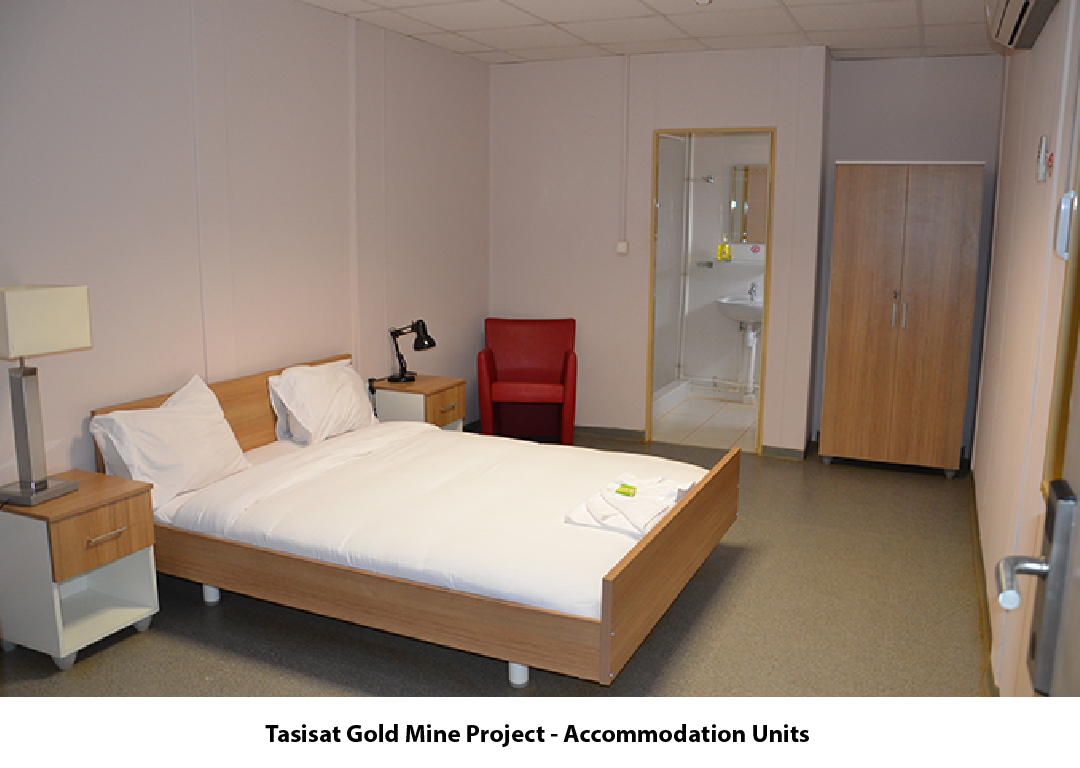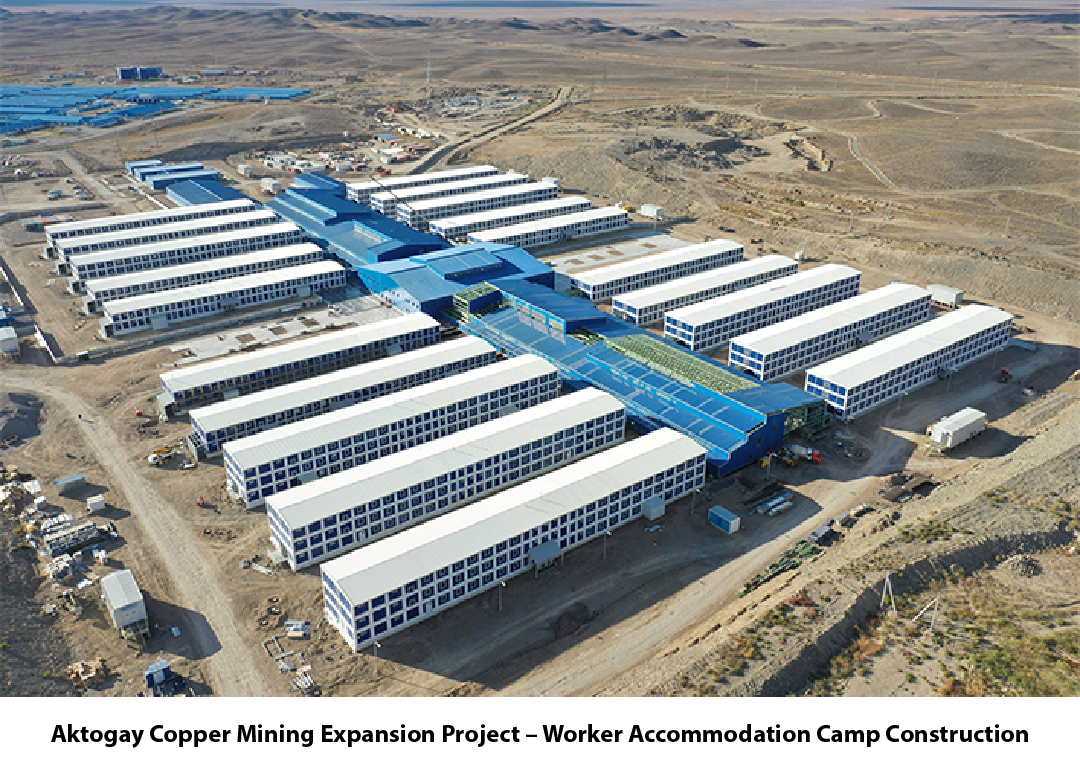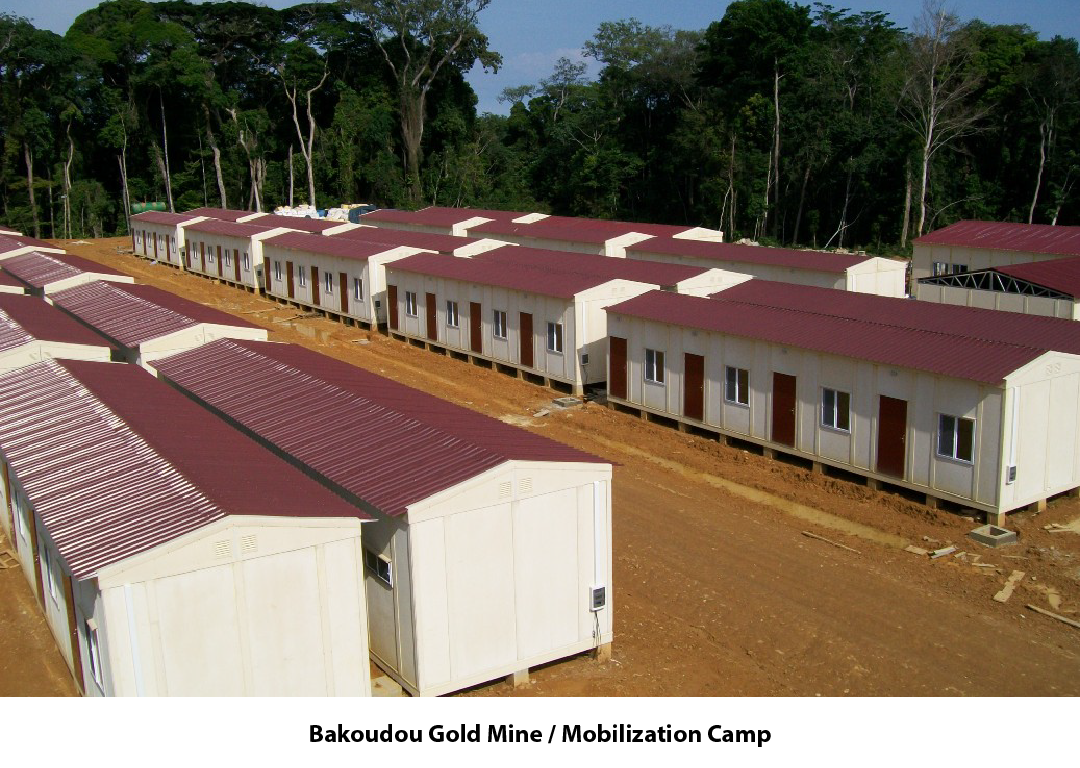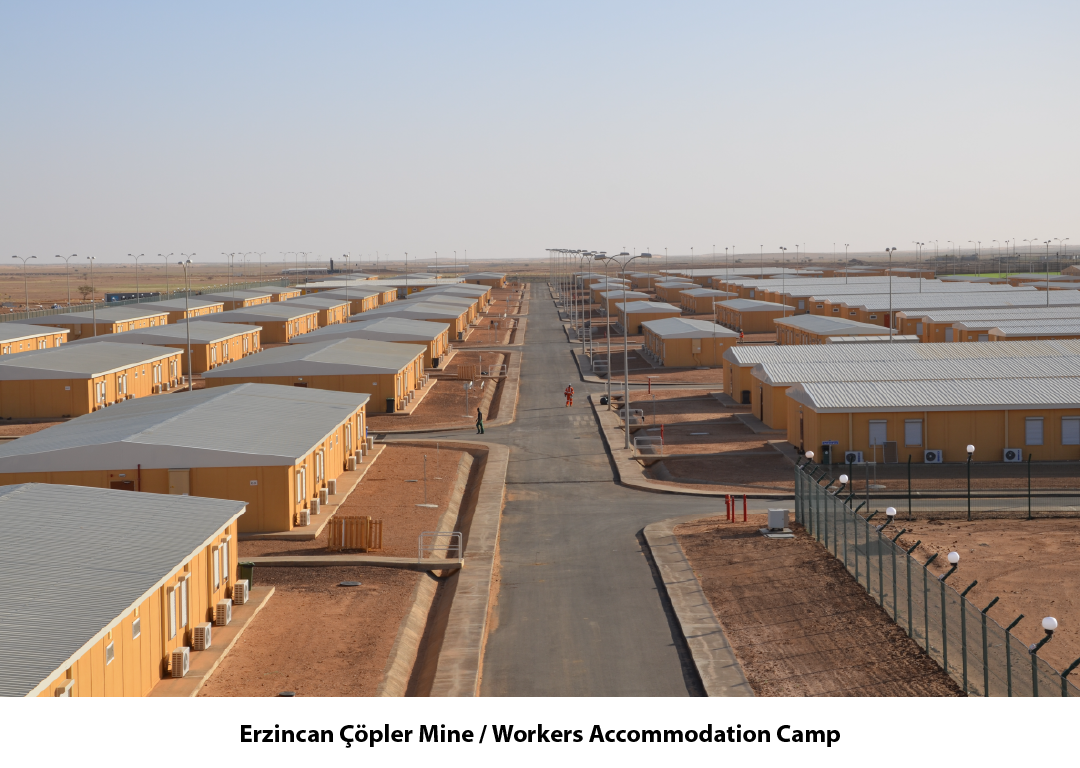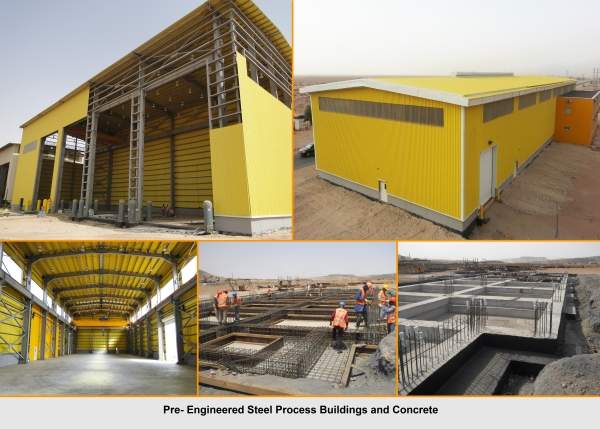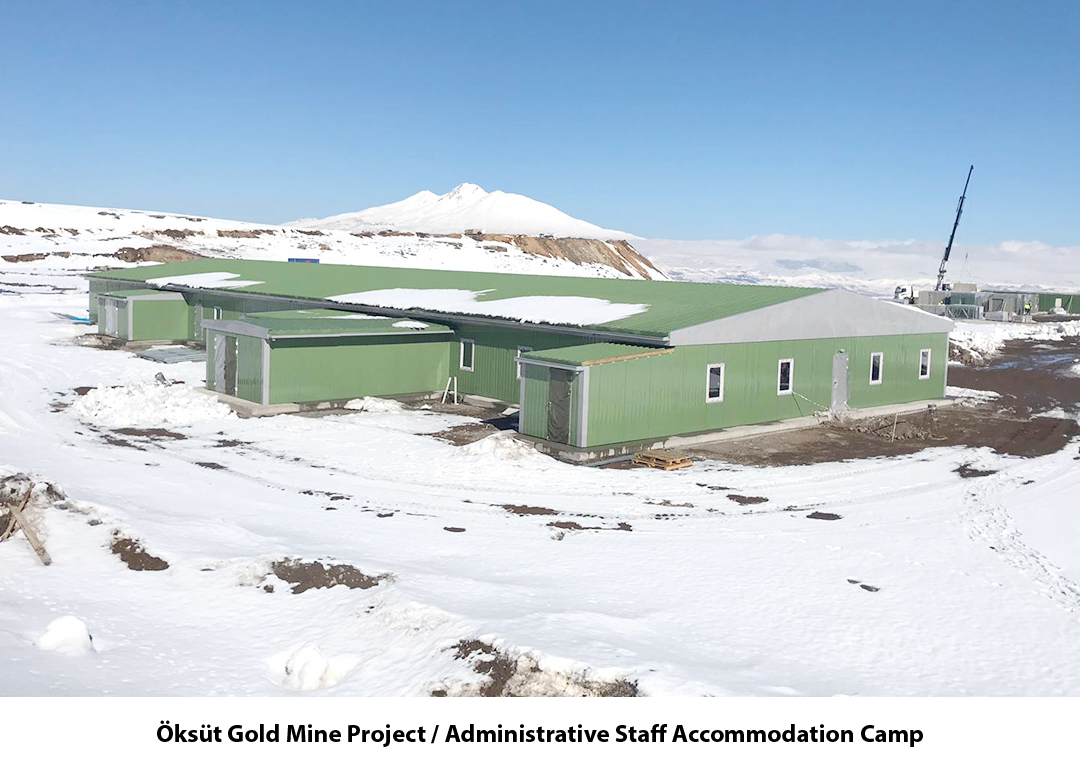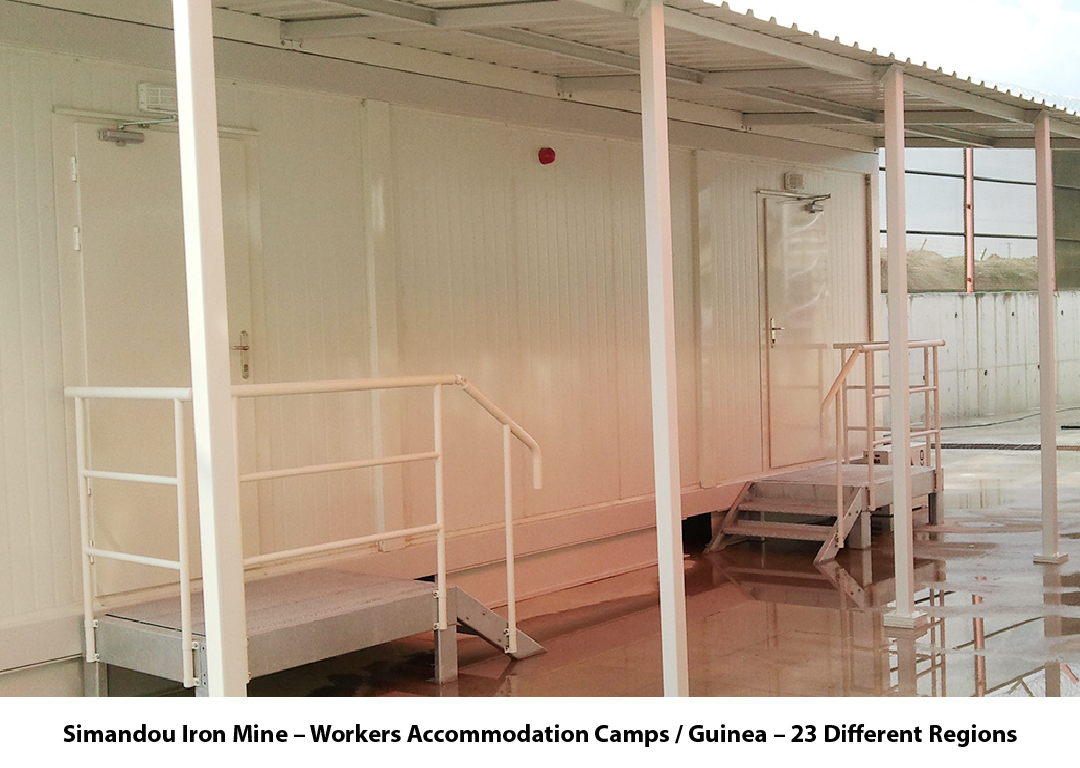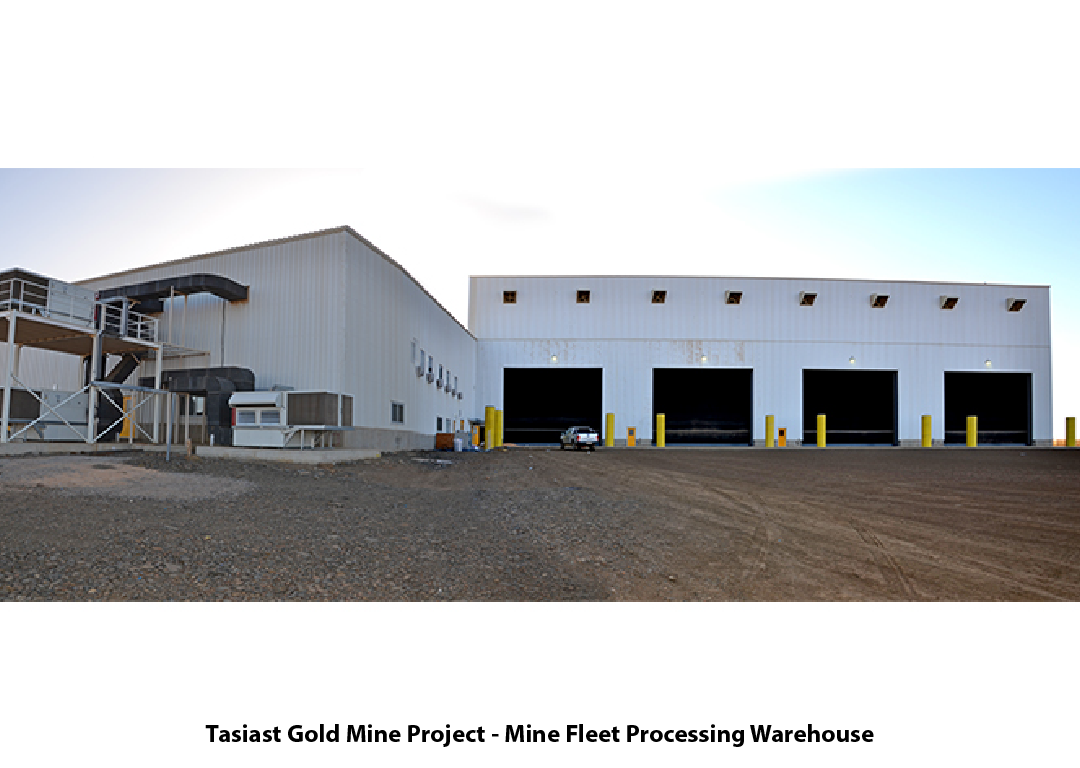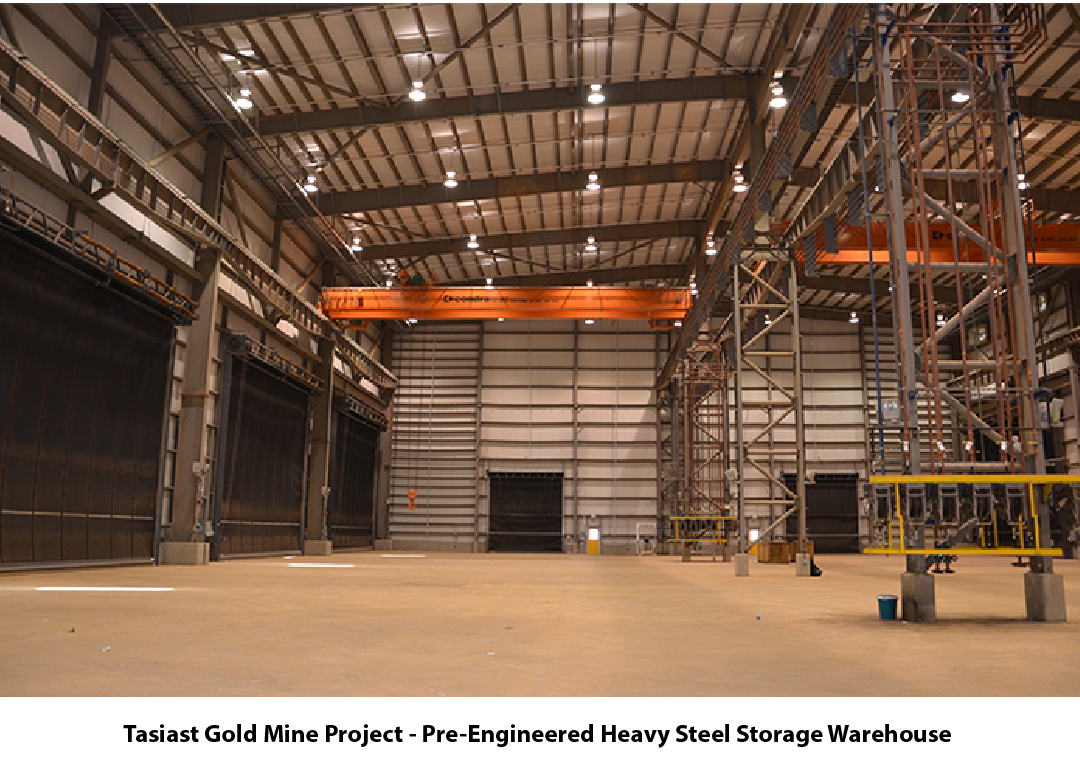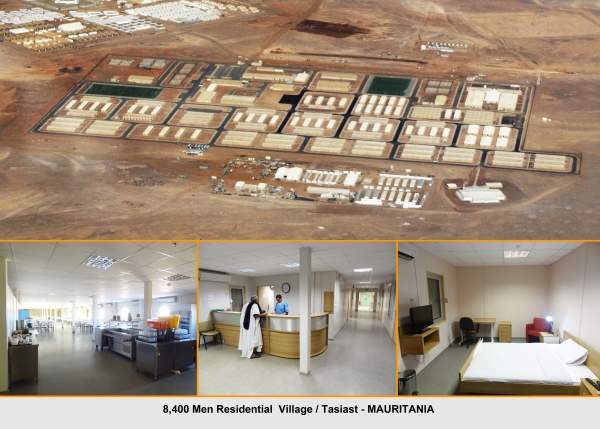 Cutting-edge technologies for mining projects
At DORCE, we have a full commitment to innovation and quality. Using the latest design technologies and tools, such as BIM (Building Information Modeling) and DfMA (Design for Manufacturing and Assembly), we deliver turnkey projects that meet the highest standards. We are also committed to sustainability and cutting-edge solutions in modular construction in line with the latest Modern Methods of Construction (MMC).
We believe that DORCE Prefabricated Building and Construction Industry Trade Inc. is a valuable partner for any mining company in the world. We have the experience, expertise, and commitment to quality that are essential for success in this challenging industry.
Prefabricated modular site camps for the mining sector
Here are some of the key benefits of working with DORCE Prefabricated Building and Construction Industry Trade Inc.
Experience: DORCE has over 40 years of experience in the prefabricated modular steel construction industry.
Expertise: DORCE has a team of experienced engineers and architects who can design, build, and deliver tailor-made solutions to meet specific requirements of mining facilities with turnkey modular volumetric site camp construction.
Quality: DORCE uses the latest technologies and materials available in the market to ensure that its products meet the highest standards of quality.
Sustainability: DORCE is committed to sustainability and uses recycled materials whenever possible.
Factory-controlled manufacturing process: Modular buildings are not typically constructed on-site in the traditional sense. Instead, they are produced off-site in DORCE's factory-controlled environment, by using the cutting-edge technology materials, and adopted to design with the similar codes and standards as conventionally built structures.
Speed of construction: Modular construction generally to be used to build fast track accommodation solutions with its energy-efficient technology on mining facilities.
Functional versatility: Our site camps are designed, engineered, manufactured, and supplied to suit specific customer needs.
This functional versatility makes DORCE's steel modular buildings suitable and attractive for mining industry applications such as volumetric and prefabricated site camps, mining fleet workshops, warehouses with different carrying capacity cranes from 10 tons up to 40 tons, food storage hangars, aircraft hangars, bulk storages, and cold stores.
These buildings can be used for almost any one-story, two, or even three-story buildings.
The largest production capacity in Europe for mining accommodation camps
DORCE is known for its ability to quickly mobilize and operate in harsh and extreme conditions. It owns one of the largest prefabricated steel structure manufacturing facilities in the world. The 100,000 sqm. manufacturing facility, located in Ankara, Türkiye, has the capacity to manufacture:
180,000 sqm. of prefabricated panelized system building manufacturing – per month or
4,000 units of volumetric / modular buildings (accommodation modules) – per month or
1,900 tons of PEB (pre-engineered buildings) / heavy steel industrial buildings – per month.
Successful project completion for major mining investments
DORCE has provided EPC services and turnkey modular site camps construction for major mining projects around the world, including:
Tasiast Team Village (8,400 person) – Mauritania
Aktogay Copper Mining Expansion Project – Worker Modular Camp Construction for 4.000 people – Aktogay, Kazakhstan
Iron Ore Enrichment Plant Guelb II Project – workshops and administration buildings – Zouerate, Mauritania
Bakoudou Gold Project – mobilization camp for mining site – Bakoudou, Gabon
Simandou Iron Ore Mine – temporary construction camps in 18 different locations in Guinea
Öksüt Gold Mine Project – Administrative Staff Accommodation Camp – Kayseri, Türkiye
Leading production and contracting services
The first phase of the construction process for exploration and extraction activities of the mining sector begins with the establishment of accommodation facilities, camps, management offices, hangars and mining site living cities for personnel to work on the site. Prefabricated modular building systems are the most preferred building method in the construction of facilities located in mining sites.
DORCE provides the following production and contracting services within the scope of turnkey construction of mining accommodation and site camps.
For the need of accommodation; residences / accommodation areas, management offices.
For health services; turnkey residential areas including hospitals and clinics and all other vital necessities.
For food and nutrition services; markets, dry food stores, cold rooms, high-capacity kitchens, industrial dining halls.
Industrial Laundries.
Mine site warehouses, Storages, Operational and Service Buildings.
DORCE is the approved supplier of the world's largest gold, copper, and iron mining companies.
Prefabricated modular buildings for general contracting projects
DORCE also works on general contracting projects, manufacturing steel prefabricated buildings and providing the following infrastructure works housing and residence units, schools and nurseries, hotels and holiday villages, university campus buildings, industrial buildings, factory buildings, business centre and shopping malls, hospitals, prisons, aircraft hangars, and sporting halls.
Services provided by DORCE include:
Architectural and engineering design
Site survey
Building supply
Infrastructure works and utilities (site preparation, ground and foundation works, site connection ways and parking areas, site electrical and mechanical installation works, water treatment systems, fire detection, fighting and controlling systems, generators, wastewater and clean water tanks, landscaping, security fencing)
HVAC systems
Furnishing
Transportation
Assembling and dismantling
Operation and maintenance
DORCE provides pre-assembled (panelized) steel buildings for turnkey mining camp projects, including worker residential cities and worker / labor camps featuring amenities such as offices, dormitories, dining halls, kitchens, WC-shower units, and laundries.
The company also provides modular units for mining sites, including worker residential cities, and worker / labor camps that include offices, dormitories, dining halls and kitchens, WC-shower units, and laundries.
DORCE manufactures pre-engineered steel buildings for turnkey industrial facilities such as industry buildings, factory buildings, aircraft hangars, gymnasiums, workshops, warehouses, cold rooms, and garages.