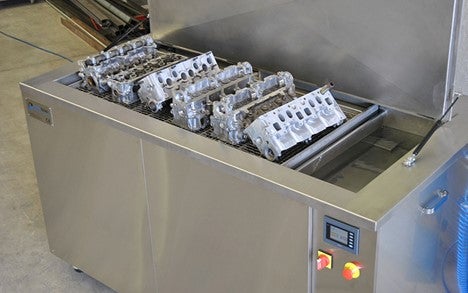 Cleensonic, a leading producer of ultrasonic cleaning machines, announced industry-specific machines that simplify the cleaning processes and improve operation efficiency for businesses in the mining industry.
The industry-specific machines are designed to effectively clean the kind of dirt and grime found in the mining and industrial environment, allowing for far more effective and efficient cleaning operations. Ultrasonic cleaning uses high-frequency sound waves to penetrate the surface of a material and cause microscopic bubbles to form, which are then released and sweep away dirt, dust, and debris. The machines also provide environmental benefits, such as cutting down on fossil fuel use, reducing wastewater, and eliminating the need for hazardous cleaning chemicals.
This makes them perfect for businesses striving to increase their sustainability and environmental responsibility. Additionally, these machines are safe, easy to use, and require little to no maintenance.
'We have been working hard to develop industrial-specific ultrasonic cleaning machines that can improve the cleaning and operation efficiency of businesses in the mining industry,' said Ian Ratcliffe, Design Engineer of Cleensonic.
'Our machines are the perfect solution for any company looking to increase efficiency and reduce their environmental impact.'
For more information, please Click 'Make an enquiry' towards the top of the page.