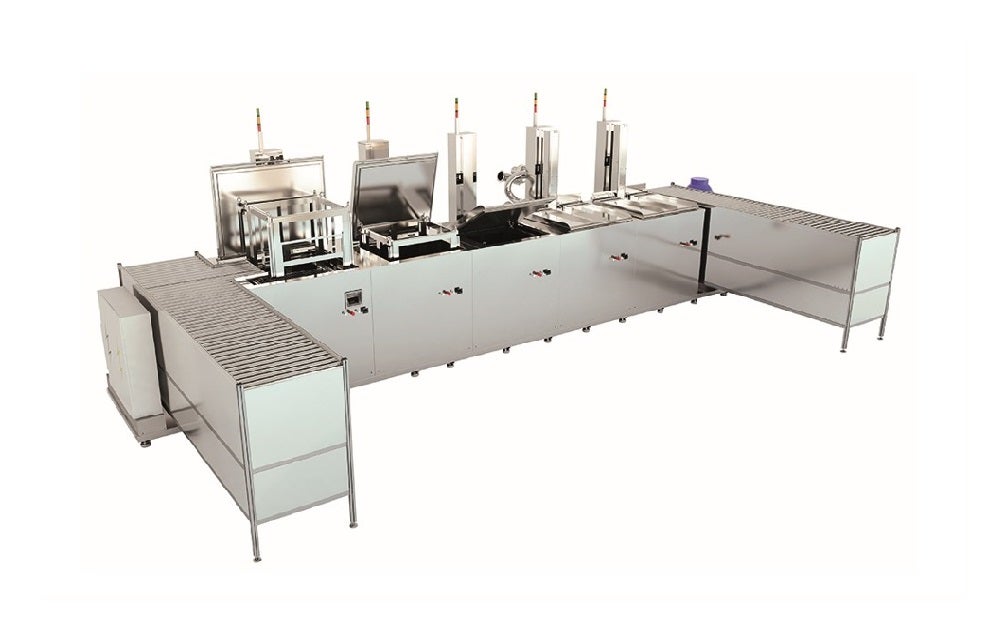 Using custom ultrasonic cleaners keeps machinery running efficiently while saving time and money on manual methods. CleenSonic offers a range of ultrasonic cleaning equipment that gets into microscopic crevices for a thorough clean that is still fast and easy.We offer ultrasonic cleaners for various industries.
Our benchtop range cleans small parts associated with medical, dental, laboratory, and jewellery cleaning needs.
Our industrial units are large enough for cleaning parts without the need to disassemble an entire component.
Benefits of Custom Ultrasonic CleanersUltrasonic cleaners eliminate tedious by-hand cleaning tasks and eliminate the hassle associated with the disassembly of parts.
Ultrasonic cleaners clean nooks and crannies thoroughly, allowing workers to focus on production rather than cleaning.
You can put an entire mechanism into the bath without taking it apart. This benefit saves you time and effort and keeps your production line running smoothly.
What you stand to lose if you don't use CleensonicEmployees tire quickly of the tedious chore of keeping machine parts clean for optimum performance. Our ultrasonic cleaners allow your employees to focus more on production and less on cleaning. Our cleaners clean hard-to-reach areas completely so that your machinery continues to function optimally. This quick cleaning solution saves you time by eliminating laborious cleaning and the associated disassembly and reassembly of parts, allowing you to keep your production moving forward.For more information on our ultrasonic cleaners, contact our experienced staff who can suggest the right cleaner for you.